Hey there, fashion-forward friends! Today, we're diving into the fabulous world of oversized t-shirts, the unsung heroes of your closet. These tees are like that best friend who's always there for you, no matter what. So, grab a comfy seat, and let's chat about why oversized t-shirts are an absolute must-have!
The Cozy Combo: Comfort and Style
You know that feeling when you slip into your coziest PJs? Well, oversized t-shirts bring that level of comfort to your everyday style. They're like a warm hug for your body, making them perfect for chilling at home, running errands, or even dressing up for a night out with pals. And who said comfort can't be chic? Not us!
The Style Shapeshifters
Imagine having a fashion item that can effortlessly switch gears from season to season. That's exactly what oversized t-shirts do! They're like fashion chameleons, ready to adapt to your mood and the occasion. Pair 'em with jeans for a laid-back vibe or tuck 'em into a skirt for some instant glam. The possibilities are endless, and so is your style!
A Canvas for Your Creativity
Fashion is all about expressing yourself, right? Well, oversized t-shirts are your blank canvas. Whether you're repping your favorite band, flaunting cool graphics, or keeping it minimalistic, these tees let your personality shine through. Sure thing, let the world see your true self!
The Celeb-Approved Trend
Ever wonder what your favorite celebs are wearing off the red carpet? Chances are, it's an oversized t-shirt. Rihanna, Kanye, and more A-listers have given these tees their stamp of approval. When the stars love it, you know it's a game-changer!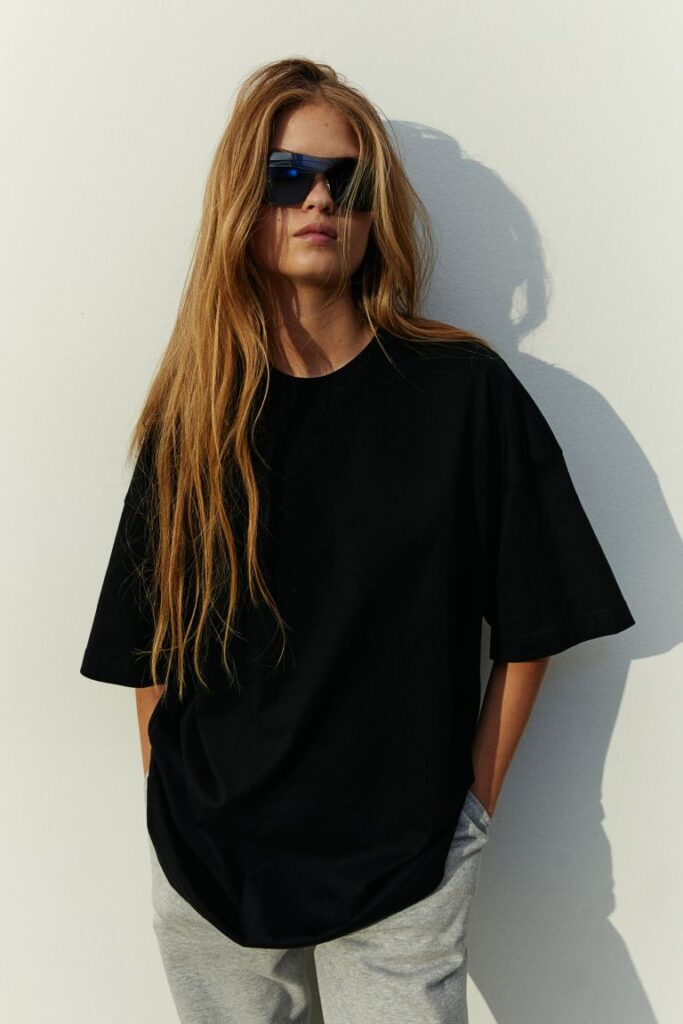 Also Read: Rock the Striped Shirt: How to Slay it Like Katrina Kaif!
Streetwear Swagger
Streetwear is all the rage, and oversized t-shirts are the heart and soul of this fashion revolution. Brands like Supreme and Off-White have made oversized tees high-fashion icons. They've taken comfy casual to a whole new level!
Earth-Friendly Fashion
Sustainability is the name of the game in fashion these days, and guess what? Oversized t-shirts are winning! They're built to last, which means fewer trips to the store and less waste. By rocking these tees, you're not just looking good; you're doing good for the planet.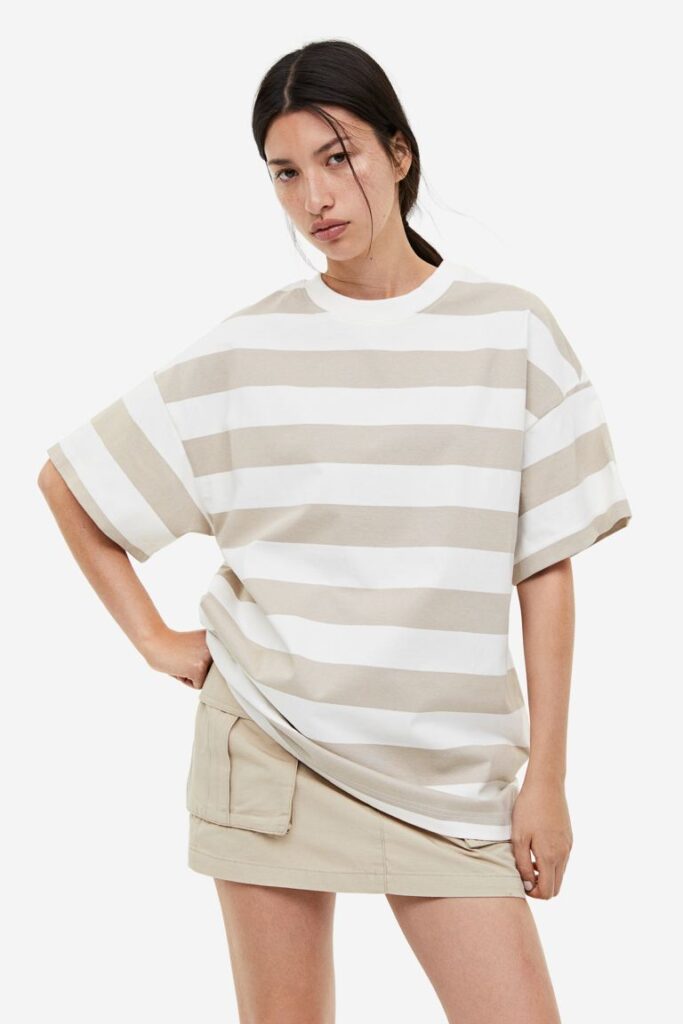 Rocking Your Oversized Tee Like a Pro
The Half-Tuck Hack
Want to look effortlessly cool? Try the half-tuck! It's as simple as tucking in one side of your oversized tee into your pants or skirt while leaving the other side loose. Boom, you're instantly stylish!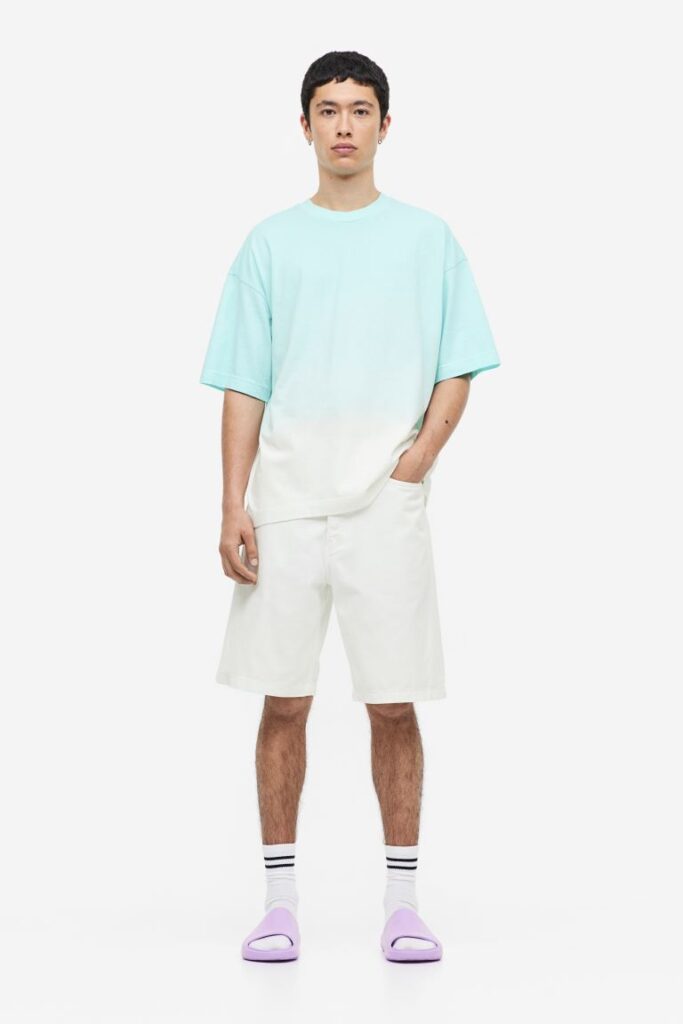 Layer It Up
Oversized t-shirts are layering magic. Throw on a denim jacket, a sassy leather moto jacket, or a cozy cardigan over your tee. You'll not only stay cozy when it's chilly but also add some oomph to your outfit.
Accessory Adventure
Elevate your oversized t-shirt game with some killer accessories. A snazzy belt can give you some shape, while funky jewelry, scarves, and sunglasses can turn up the personality dial.
In a Nutshell
To sum it up, oversized t-shirts are your ride-or-die fashion buddies. They're comfy, adaptable, and here to stay. Whether you're a fashionista or just want to look good without the fuss, oversized t-shirts are the answer. So, let your style soar, experiment with these tees, and let your fashion flag fly high!
Ready to revamp your wardrobe? It's time to grab some oversized t-shirts and embark on a style adventure. Remember, fashion is all about self-expression, and these tees are your secret weapon.