Alright, peeps, let's talk fashion vibes! So, you know those awesome printed shirts? They're like the secret weapon to up your style game, and we're here to spill the tea on how to totally slay the look. From chills to thrills, we've got you covered with these 5 killer ways to rock printed shirts for dudes.
1. Casual Swag: Effortless and On Point
Keep it chill yet fly by pairing your printed shirt with some slick dark jeans or cool chinos. Choose a print that's low-key, like fine stripes or tiny designs – these are the real MVPs of laid-back charm. Roll up them sleeves to max the coolness factor and seal the deal with crisp white sneakers or rad loafers. Weekends or hanging out with the squad, this style is your go-to for easy breezy vibes.
2. Boss Mode: Print Power in the Office
Bet you didn't see this coming – printed shirts can totally rock the office scene! Go for a print that's got class, like micro-checks or low-key geometrics. Pair it up with a sharp navy blazer and some classic trousers – you're the alpha in this fashion game. And don't forget the leather oxfords – they're like the cherry on top of a slick and polished look that screams "I'm in charge!"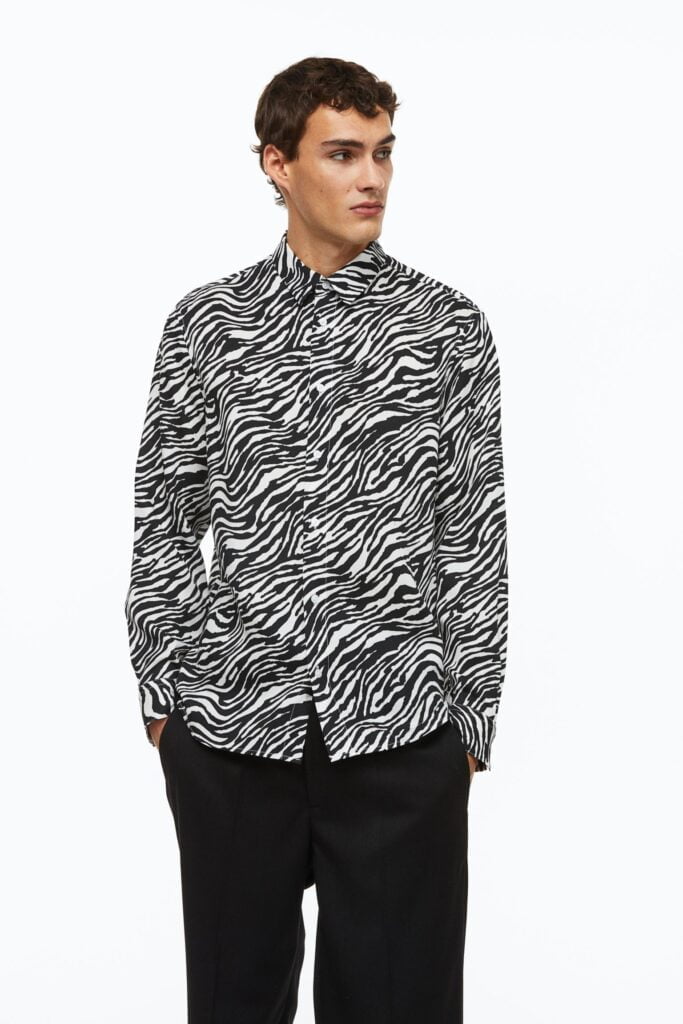 3. Vacay Vibe: Sun, Sea, and Style
Printed shirts are like the ultimate vacay mood setters! Get those tropical vibes going with bold prints featuring flowers, palm leaves, and all things paradise. Wear your printed masterpiece unbuttoned over some swanky swim shorts for that beach stroll, or rock 'em with comfy linen trousers for a boujee dinner. This style is basically vacay goals – bringing those holiday vibes wherever you go!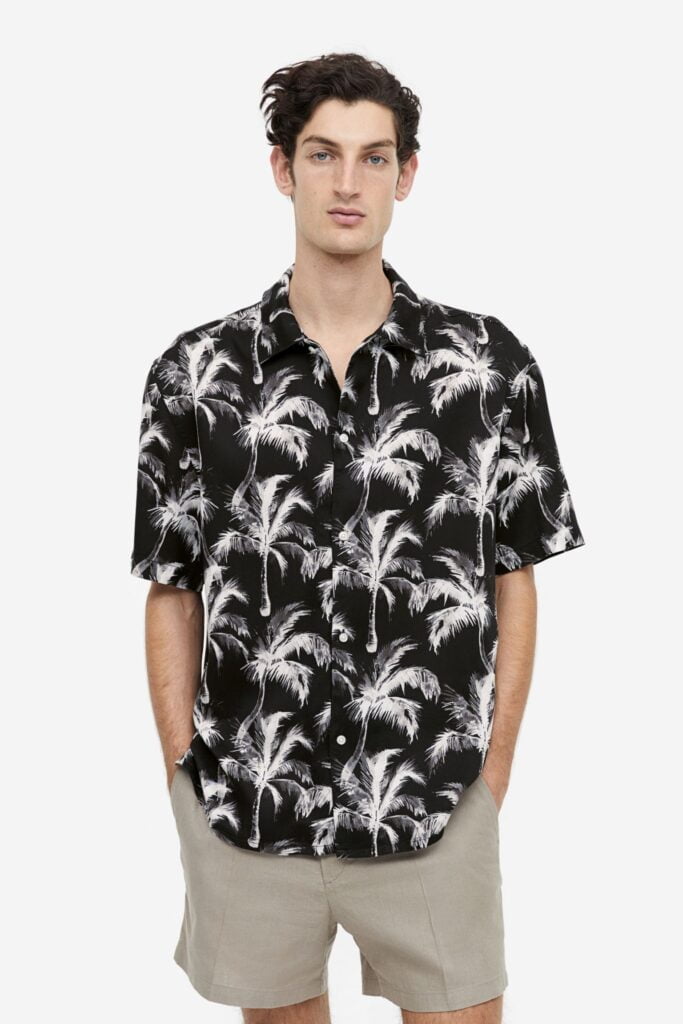 4. Street Cred: Trendsetter Alert
Calling all fashion daredevils! Printed shirts are your canvas for making a statement. Go wild with abstract prints, artsy designs, or even a sprinkle of pop culture. Layer your printed swag under an oversized denim jacket, add some ripped jeans, and top it off with high-top sneakers – you're the definition of fierce. Confidence is key, so own that look and rock it, trendsetter!
5. Smarty-Casual Smoothness: Balance is Everything
Smart-casual is like the fashion equivalent of mixing peanut butter and jelly – and printed shirts are the secret sauce. Opt for a shirt with a posh print, like houndstooth or teeny polka dots. Tuck it in some classy trousers, slap on a leather belt, and boom – you've mastered the art of blending cool and classy. Finish off with loafers or brogues, and you're all set to boss any situation.
So, there you have it, folks! Printed shirts are your ticket to style stardom. Whether you're vibin' with casual charm, ruling the office, channelling vacation mode, slaying the streets, or mastering the smart-casual game, these shirts are like your secret weapon. Time to pick your prints, mix 'em up, and show the world how it's done!
Also Read: Top 10 Blazer Styles Every Cool Dude Should Rock!