Hey there, fashion enthusiasts and trendsetters! So, you've got a fab occasion lined up and you're on the hunt for the perfect salwar suit that'll make you feel like a million bucks. Well, look no further because we've got your back with these 5 game-changing tips that'll help you choose a salwar suit that's not only jaw-dropping but also comfy as your fave PJs.
1. Feel-Good Fabrics: Where Comfort Meets Style
Alright, let's start with the basics – the fabric. Think of it as the superhero cloak of your outfit. If you're feeling all fancy and ready to own the spotlight, go for silk or brocade. But if laid-back cool is your thing, cotton or georgette will have you feeling breezy and fabulous. Remember, your comfort is key!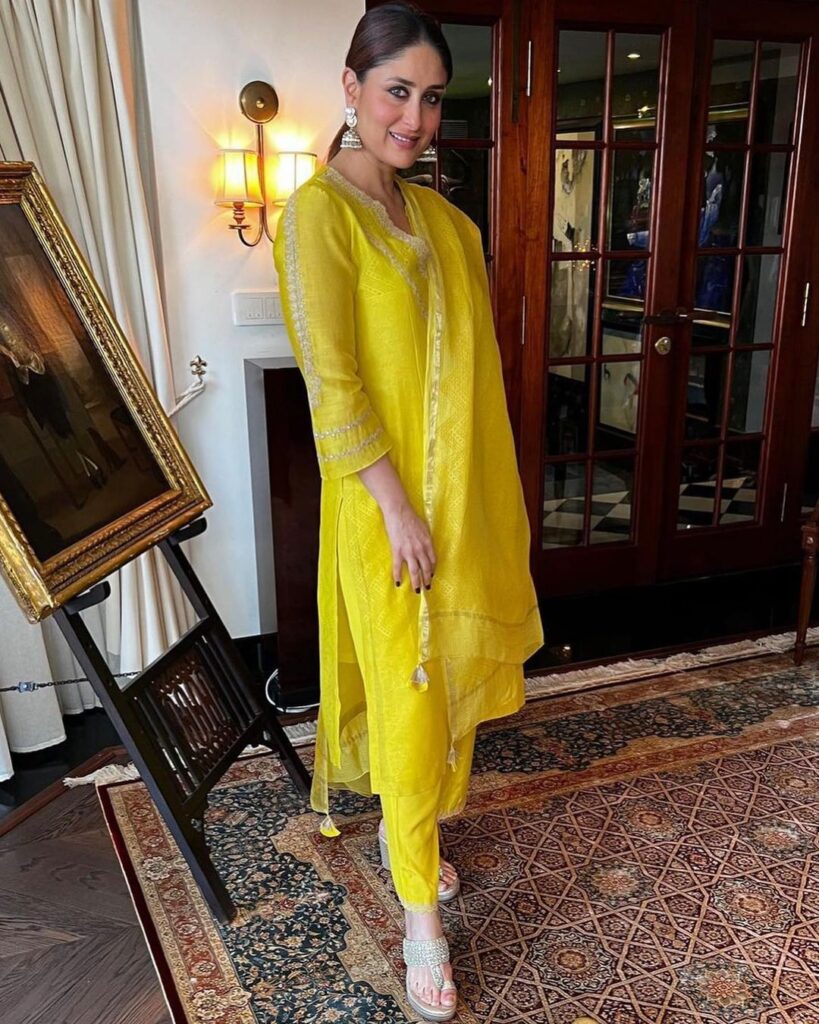 2. Blitz of Bling: Sparkles, Embroideries, and All That Jazz
Now, let's talk about the bling factor – the embellishments and embroideries that take your salwar suit from drab to fab. Are you a minimalist with a soft spot for subtle embroidery? Or a glitz-and-glam gal who's all about those shiny stones? Whatever floats your boat, make sure it matches your style and the vibe of the event.
3. Fit Fantastic: Show Off Your Gorgeous Self
Ladies, a killer fit is like a big warm hug for your confidence. Baggy or snug, it's got to flatter your figure. Whether you're a fan of the straight cut or the twirl-worthy Anarkali, make sure your outfit enhances your curves in all the right places. When you look good, you feel even better!
4. Colors that Pop: Finding Your Hue Crew
Time to play with colors! Your skin tone is the star of the show here. Bright and bold or soft pastels – choose shades that make you shine brighter than the sun. Oh, and don't forget to consider the timing of the event. Daytime parties? Go for those soft hues. Nighttime soirées? Bring on the deep, rich tones.
5. Budget Bliss: Slayin' It Without Breakin' It
Who said being stylish means blowing up your wallet? Let's keep it real – set a budget and stick to it. Online shopping is a dream come true here. You'll find amazing salwar suits at different price points. Snag those deals, look out for discounts, and slay the fashion game without emptying your bank account.
To wrap it up, choosing the perfect salwar suit is like crafting your own masterpiece. Fabric, bling, fit, colors, and budget – they're all brushes in your fashion palette. Mix 'em up, have fun, and create a look that's uniquely you. Now, go rock that event with your head held high and your style on point!
Also Read: Chikankari Kurtis: Unleash Your Inner Style Jedi with these Trendy Vibes!