Hey, fashion fam! 👖 Are you ready to spill the tea on those low-rise jeans we keep seeing? Buckle up because we're about to spill some fashionista facts that are as cool as your favorite TikTok dance!
Low-Rise Jeans: A Blast from the Past
Remember when low-rise jeans were all the rage back in the 2000s? Yep, those jeans that sat so low on your hips that you'd wonder if they were about to drop it like it's hot! 🍑 Well, they're back, but do they really make sense for everyday life? Let's dive in!
The Struggle Is Real
First things first, low-rise jeans come with a lot of baggage. You're constantly pulling them up, like, every ten steps. 🚶‍♀️ And that's not practical when you're juggling your iced coffee and trying to snap a selfie with your BFF!
Oops, I Did It Again!
You know what's super awkward? Bending over or sitting down in low-rise jeans. 🙈 They're like that friend who can't keep a secret. We've all had those moments when we've unintentionally flashed a little too much, thanks to these jeans!
One-Size-Fits-Some
Now, let's talk about inclusivity. Low-rise jeans aren't here for everybody. They're picky eaters in the fashion world. 🙅‍♀️ If you're not the "ideal" shape, you might find yourself struggling to fit in. And that's just not cool.
Comfort Is Key, Right?
We all want to look good, but shouldn't we feel good too? Low-rise jeans can be a pain in the waist, literally. 😣 They can dig into your tummy and make you feel like you're wearing a denim corset.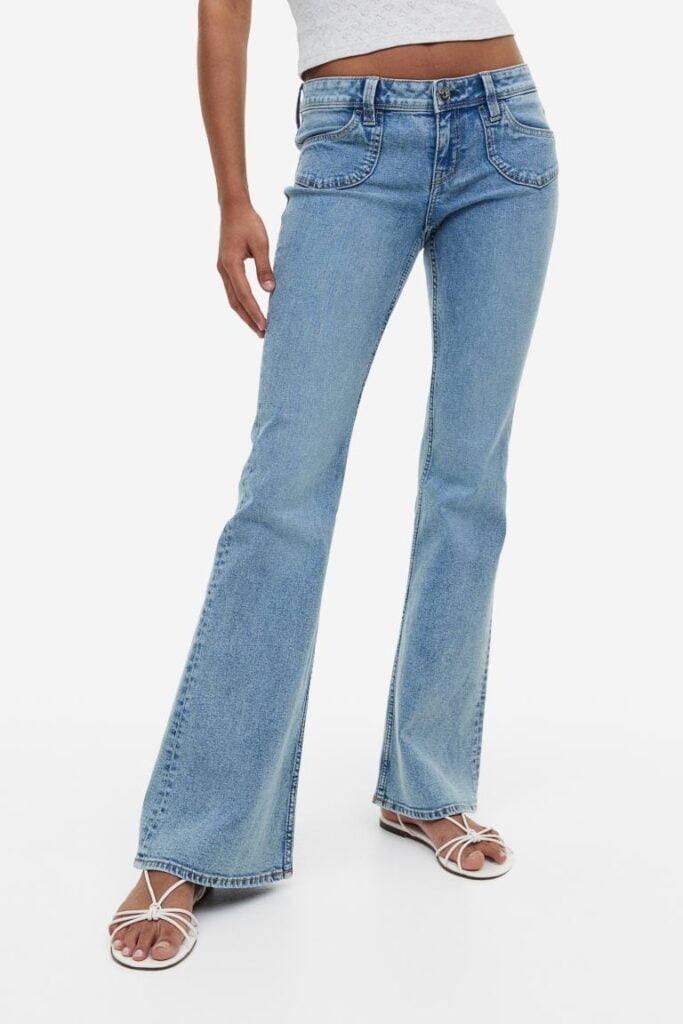 Upgrade Your Jeans Game
So, what's the deal? If low-rise jeans aren't our BFFs, who is? Well, meet the squad:
High-Rise Jeans
High-rise jeans are like that reliable friend who's always got your back (and your front). They sit higher on your waist, stay put, and give you a fab figure. 🤩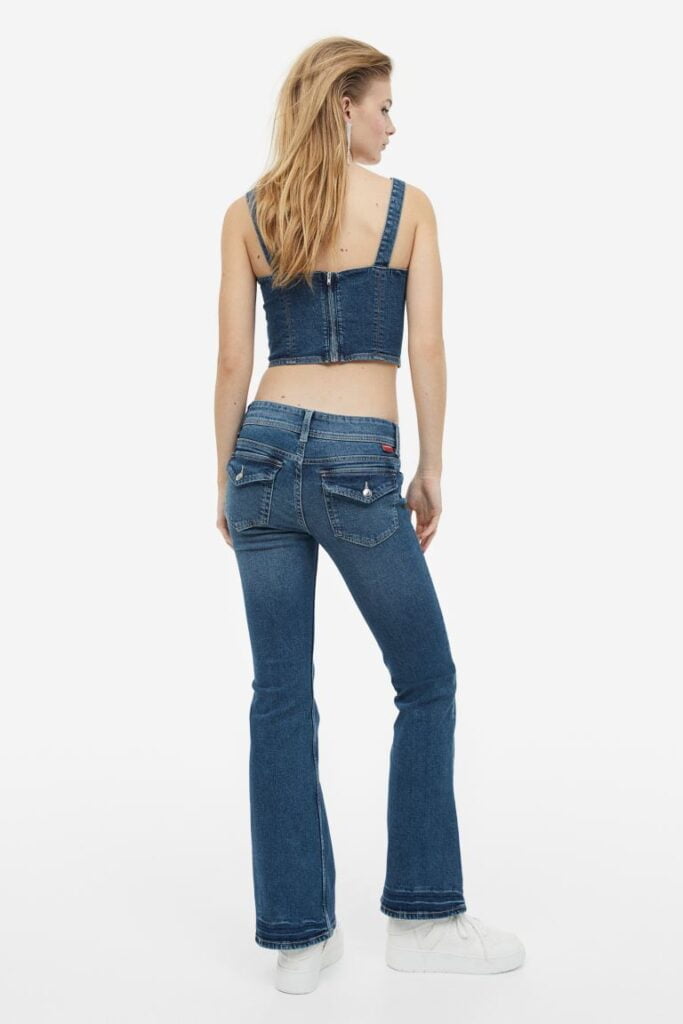 Mid-Rise Jeans
Mid-rise jeans are the ultimate middle-ground solution. They're not too high and not too low, making them your perfect go-to for any occasion. 🎉
The Final Slay
In the end, it's all about rocking your style while feeling comfy and confident. Low-rise jeans might have their moments, but they're not winning the everyday race. 😅
So, fashionistas, let's upgrade our denim game and leave those low-rise jeans in the past where they belong. High-rise and mid-rise jeans are the new cool kids in town, and they're here to slay!
Also Read: Jeans Trends Guide for Women: Rock Your Style with Latest Denim Faves!