Hey there, fashion fam! 👗 Get ready to dive into the fab world of Urbanic's hottest dresses that are basically internet-breaking! We've got the lowdown on the sassiest styles that are gonna take your wardrobe game to legendary heights. No boring stuff here, just pure slayage with dresses that are lit AF. Let's roll through these gems that are so good, they'll leave your Insta followers double-tapping in no time! 📸💃
1. Gathered Floral Print Dress: Flower Power, Activate! 🌸
Calling all flower queens! 🌼 The Gathered Floral Print Dress is here to level up your charm game. With a print that's basically a garden party on fabric, you're gonna be the talk of the town. The gathered vibes accentuate your curves like YASSS, making this dress a must-have for all the classy cuties out there.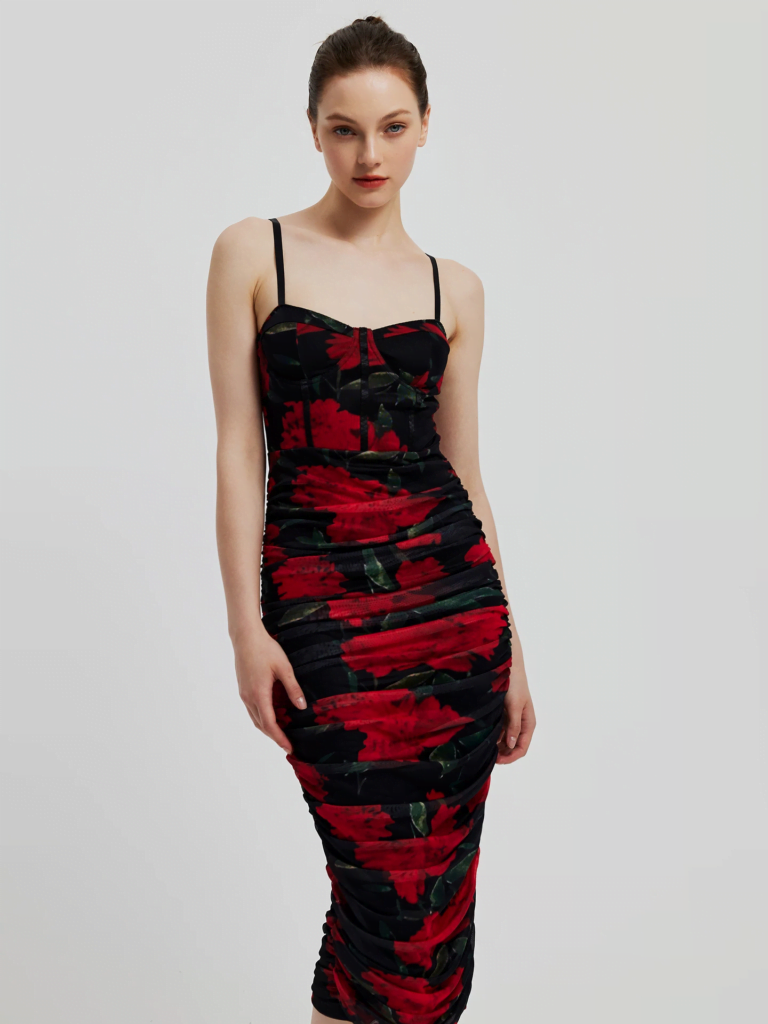 2. Sheer Cocktail Dress: Slay the Night, Boo! ✨
Hold onto your unicorn headbands, 'cause the Sheer Cocktail Dress is pure magic! ✨ This dress is like wearing starlight, and the sheer vibes are sending those chic chills down your spine. When you step into the spotlight, you'll own the night with this level of glam. It's basically an invitation to dance like nobody's watching!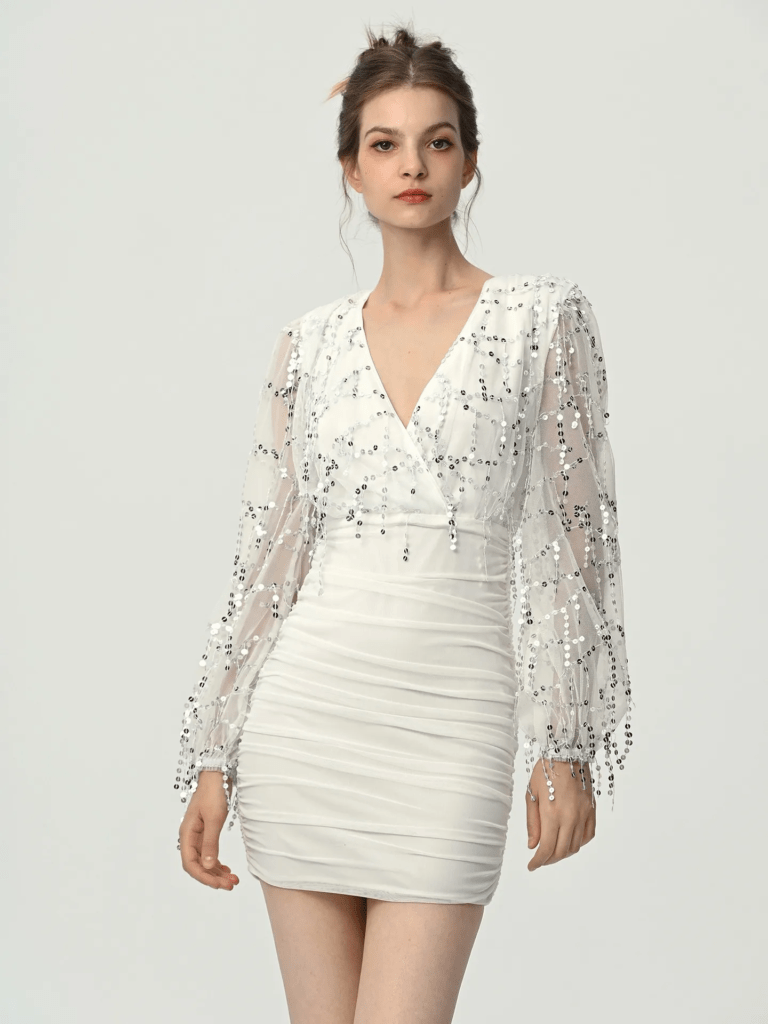 3. Lace Bodycon Dress With Ruffle: Cute, But Make It Fierce! 💃
Okay, get ready for some fierce vibes with the Lace Bodycon Dress featuring a cute ruffle. It's like sweetness met the runway and decided to throw a party! 💃 The lace is pure romance, while that ruffle is screaming "Slay, queen, slay!" Ideal for romantic evenings out or confidently flaunting your irresistible charm to the world.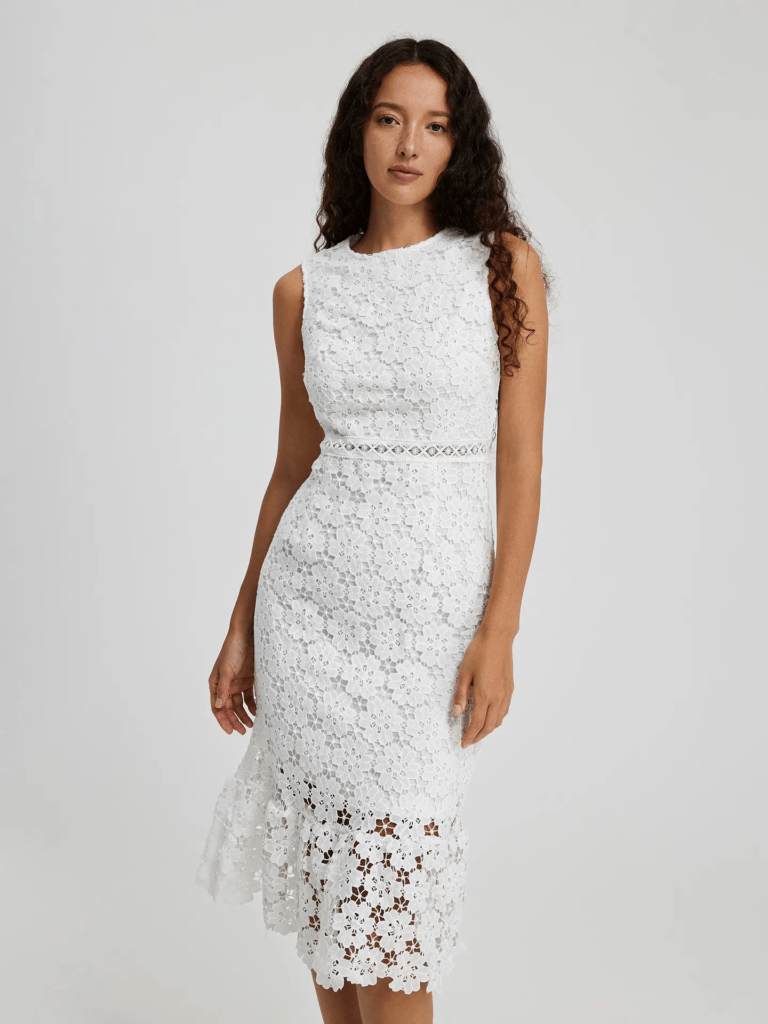 4. Open Back Gathered Maxi Dress: Elegant AF, OMG! 🌟
Elegance just got a hot upgrade with the Open Back Gathered Maxi Dress. Hold onto your crowns, because this dress is royalty-approved. The open back? Oh, you mean the "hello, world" feature that's gonna make heads spin. Gathered vibes give you that instant swish as you make your grand entrance. Drops mic
5. Textured Lace Up Cami Dress: Boho Vibes, Always! 🌈
Boho babes, where you at? The Textured Lace Up Cami Dress is basically your soulmate in dress form. The lace-up details are like a cosmic hug, while that textured fabric is saying, "Yeah, I'm laid-back, but I'm still fab." From chilling by the waves to grabbing brunch with your squad, this dress is a whole vibe.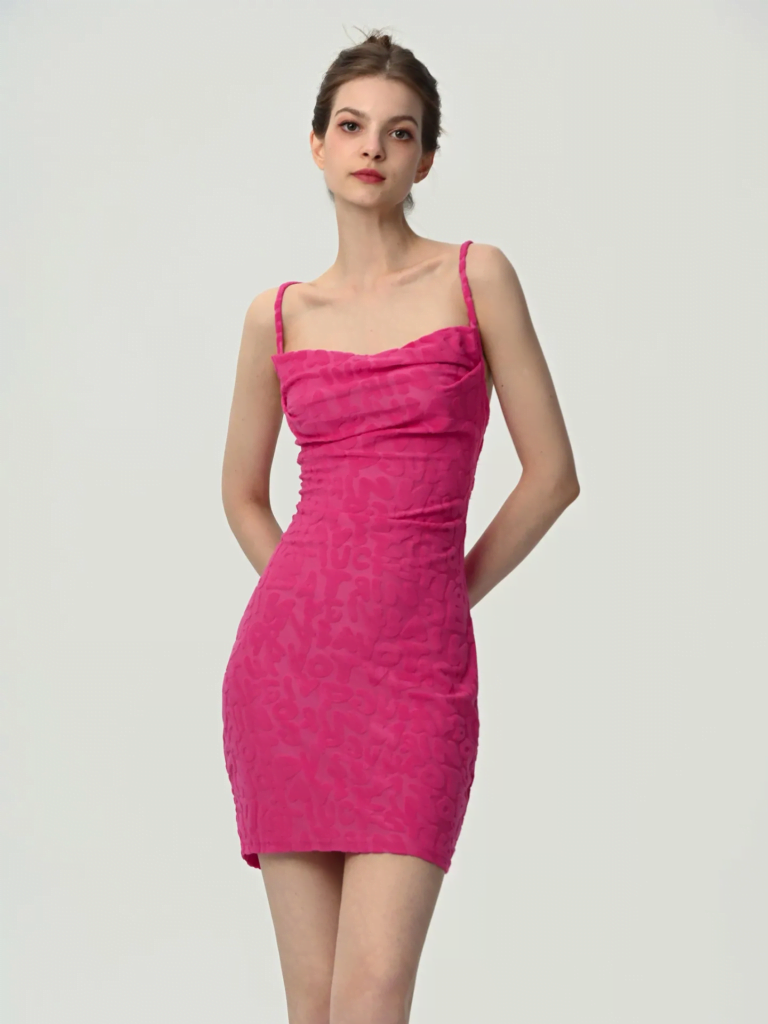 6. Backless A-Line Dress: Timeless Charm, Reimagined! ⏳
Hold onto your virtual reality headsets, because the Backless A-Line Dress is about to teleport you to chic central! This dress is like a classic fairy tale with a modern plot twist. The A-line cut is flattering on everyone, while the backless design is all about that daring drama. Total heart eyes over here! 😍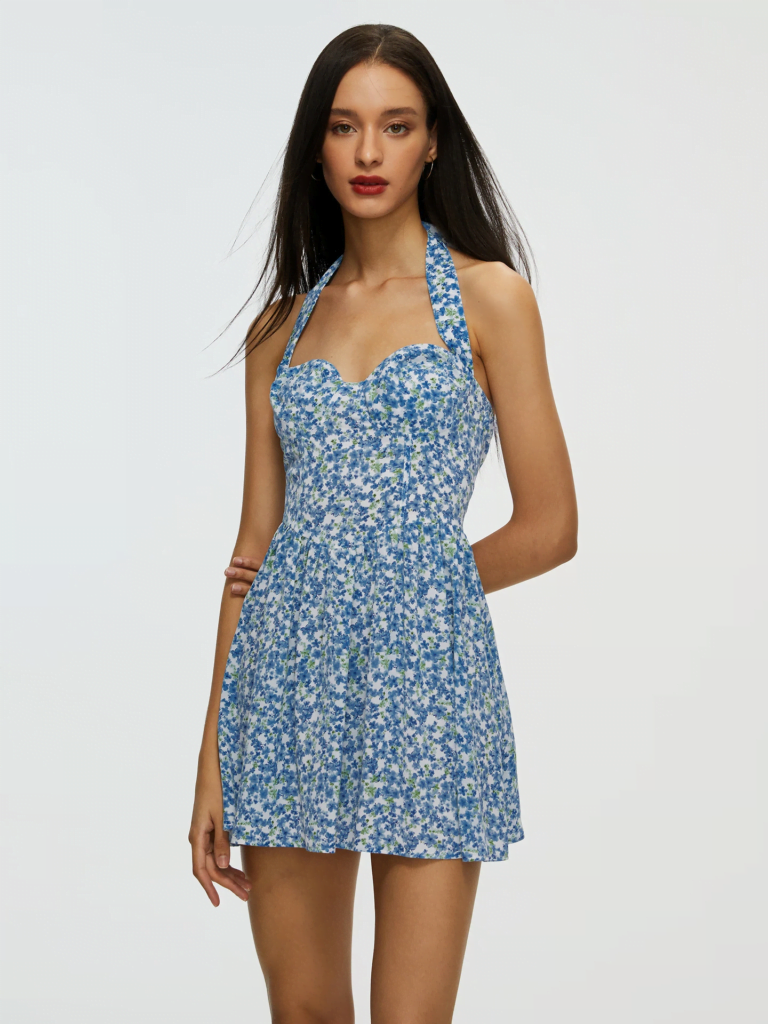 7. Long Knit Dress: Cozy Couture, Oh Yeah! 🌬️
Ready to wrap yourself in cozy couture? The Long Knit Dress is here to give you that warm and fuzzy feeling. It's basically a stylish blanket that's hugging you 24/7. From pumpkin spice season to those winter wonderland moments, this dress is all about looking cute while feeling comfy.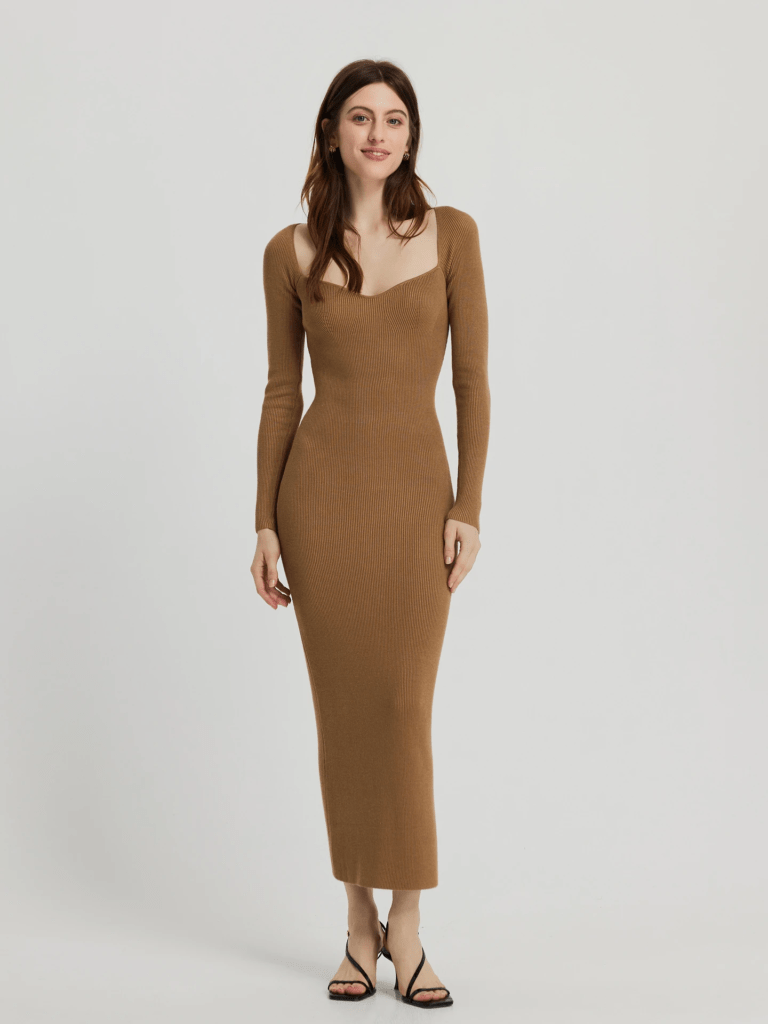 8. Gathered Maxi Dress With Rhinestone Straps: Shine Bright, Babes! ✨
Shine bright like a diamond with the Gathered Maxi Dress featuring rhinestone straps. Seriously, these rhinestones are like your personal spotlight, and you're stealing the show! Whether it's prom night or just a glamorous event, this dress is all about turning heads and making unforgettable memories.
9. Wrap Denim Dress: Effortless Vibes 24/7! 🌟
Effortless style? Yeah, that's the Wrap Denim Dress calling your name. It's like a fashion miracle that's ready to slay whatever you throw its way. Dress it up, dress it down – this dress is all about being adaptable AF. Sneakers or heels, it's your world, babe!
10. Midi Mesh Dress With Asymmetric Ruffles: Whimsical Wonder, Unleashed! 🦄
Ready to channel your inner unicorn? The Midi Mesh Dress with Asymmetric Ruffles is here to make your wildest dreams come true. The mesh fabric is like wearing stardust, while those ruffles are dancing to their own beat. If you're all about breaking the fashion rules and embracing your unique style, this dress is your spirit animal.
Okay, fam, those are the Top 10 OMG Dresses on Urbanic that'll legit blow your mind! 🔥 Your closet is basically begging for these showstoppers, and we're here to make your fashion dreams come true. Get ready to slay every event, party, and Instagram feed with these dresses that are basically iconic.
Also Read: Top 10 Anarkali Dress Designs to Elevate Your Fashion Game!
I