Hey there, fashionistas! 🌟 Are you ready to slay this season with some killer Anarkali dress vibes? We've got the ultimate lowdown on the top 10 Anarkali dress designs that are totally making waves right now. Get ready to up your style game and steal the spotlight with these stunning picks!
1. Embroidery Extravaganza ✨
Get ready to turn heads with Anarkali dresses that are all about that embroidery bling. These dresses are like works of art, with fancy patterns and sparkly sequins that catch the light. You'll feel like a total boss rocking these regal vibes.
2. Flower Power Forever 🌸
Floral fever is real, and Anarkali dresses are totally embracing it. Think flower patterns in the most amazing colors. From delicate petals to bold blooms, you'll be bringing all the garden feels to your style game.
3. Long & Luxe Goddess Vibes 🌟
Wanna feel like a goddess? Go for those floor-length Anarkali dresses! They're all about that elegant flow and majestic feel. Perfect for when you wanna make a statement and own the room.
4. Peplum Pop Perfection 🎈
Peplum is the name of the game, and it's bringing a modern twist to the classic Anarkali vibe. These dresses are all about the playful waist frill that's gonna make you stand out from the crowd. Fashion game strong, people!
5. Pastel Party Magic 🌈
Time to give a big shoutout to pastel shades! These soft, dreamy colors are taking over the fashion scene. Minty greens, blush pinks, and baby blues are where it's at. Daytime events or summer hangs, you're gonna rock it.
6. Sheer Sassiness Level 💃
Ready to add some mystery to your style? Sheer panels and illusion details are bringing the drama. Peekaboo skin in the classiest way possible. Sheer sleeves and neckline glam? Yes, please!
7. Capes for Days 🦸‍♀️
Superhero vibes, anyone? Cape-style Anarkali dresses are here to make you feel like a fashion superhero. These capes attached at the shoulders are pure drama and glamour. Get ready to own the runway!
8. Tradition with a Twist 🌟
Time to celebrate those cultural roots with Anarkali dresses that shout out to tradition. Think mirror work, zari embroidery, and prints that take you back in time. Culture meets fashion in the coolest way.
9. Monochrome Magic 🖤
Sleek and chic, that's what monochrome Anarkali dresses are all about. Classic black, pristine white, and oh-so-elegant gray. These dresses are gonna make sure you're turning heads from day to night.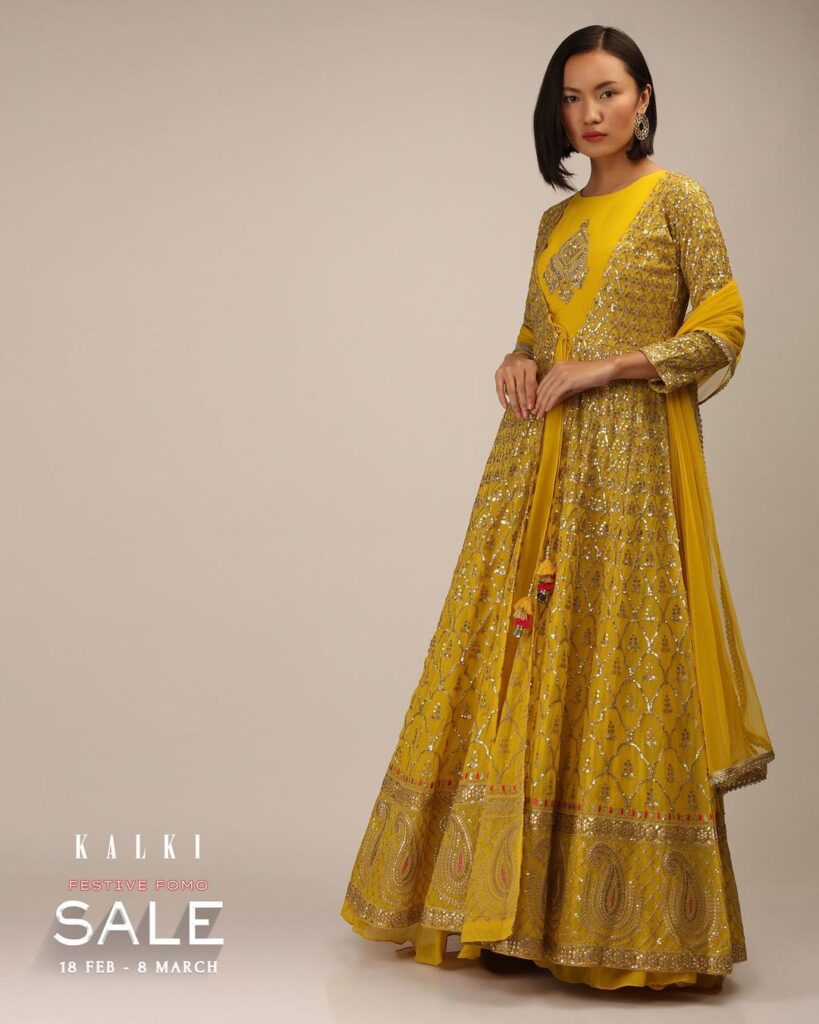 10. Georgette Glam Game 💃
Comfort meets style with georgette Anarkali dresses. Lightweight and flowy, they're all about that graceful sway. Whether you're chilling or hitting up a party, georgette's got your back.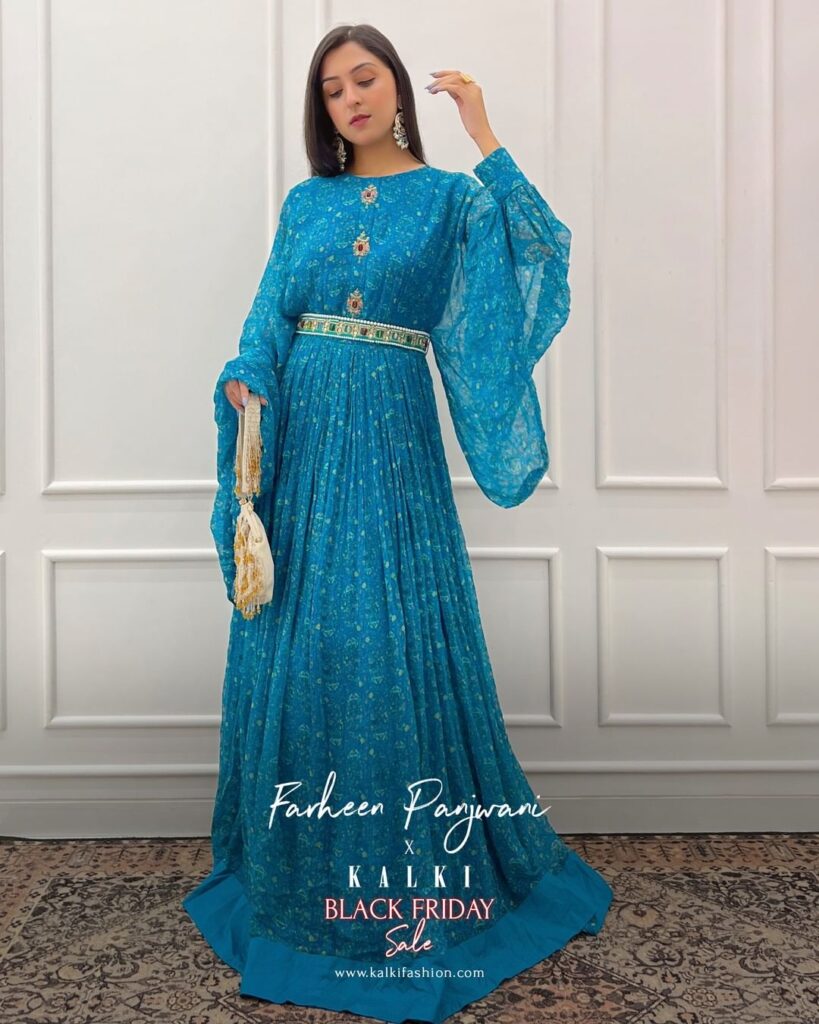 So, babes, it's time to slay the Anarkali game like never before. Rock these styles, own your individuality, and let your fashion flag fly high. Get ready to be the talk of the town with these jaw-dropping Anarkali dress designs!
Also Read: Rock Your Style with Sharara Tops and Bottoms: Let's Mix it Up!