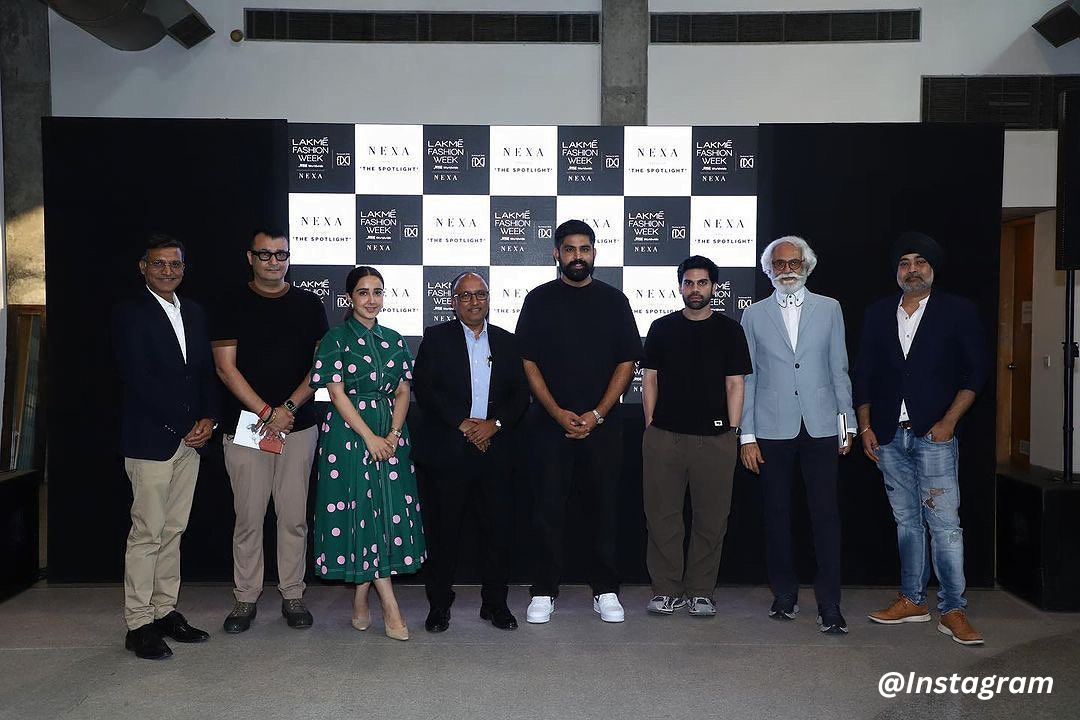 Hey there, fashion enthusiasts! Get ready to dive into the fabulous world of NEXA and Lakmé Fashion Week's ultimate style showdown! 🌟
Imagine a place where fashion dreams come to life, where fresh talent takes center stage, and creativity knows no bounds. Well, guess what? In India, we've got just the event for that, and it's called "NEXA presents The Spotlight." 🎉
Let's Talk About "NEXA presents The Spotlight"
This extravaganza is not just any fashion show; it's a big deal! It's now in its sixth edition, and it's the brainchild of the cool cats at NEXA and Lakmé Fashion Week, along with the Fashion Design Council of India (FDCI). Together, they've created a platform that shines a spotlight on the hottest emerging talent in the Indian fashion scene. 🔥
The Fashion Showdown
Picture this: designers from all over India bring their A-game to the Fashion Design Council of India's swanky headquarters in New Delhi. 🌆 They're all here to impress a jury of fashion gurus, and it's like a fashion showdown of epic proportions!
And the Winner Is…
Drumroll, please! 🥁 This year's champ is none other than Sushant Abrol, the genius behind 'Countrymade.' His designs blew the jury's minds, and he snagged the title. 🏆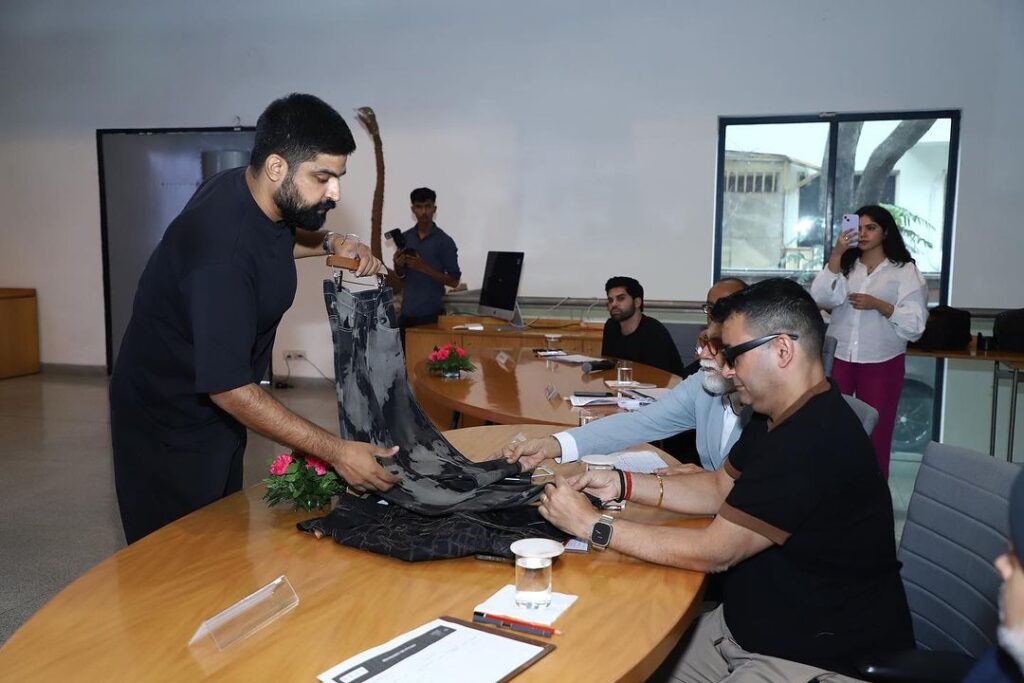 The Prize: INR 8 Lakhs and More
Now, let's talk rewards! Sushant Abrol, our winner, is walking away with a cool INR 8 lakhs! 💰 This cash injection is for creating mind-blowing fashion moments at the upcoming Lakmé Fashion Week X FDCI, set for October 11th to 15th, 2023.
The Jury Squad
Who were the cool cats making the tough calls? Check this out:
Shashank Srivastava: The marketing and sales guru from Maruti Suzuki India Limited.
Ram Suresh Akella: Another marketing whiz from Maruti Suzuki India Limited.
Sunil Sethi: He's the big boss at FDCI.
Jaspreet Chandok: The VP of Reliance Brands.
Ashish Soni: A fashion designer extraordinaire.
Dhruv Kapoor: Yep, another super talented fashion designer.
Sanjana Batra: The senior fashion stylist with all the style secrets.
Also Read: Ananya Panday: The Fashion Superhero at FDCI India Couture Week 2023
Shoutout to Sushant Abrol and 'Countrymade'
Shashank Srivastava couldn't stop raving about Sushant's work. He thought Sushant's designs were not just cool but out-of-this-world! They perfectly matched NEXA's theme for the season, Veracity. 🌈
The Fashion Face-Off
Sushant Abrol's 'Countrymade' beat out four other awesome designers: 'Graine' by Mannat Sethi & Harshana Kandhari, 'NoughtOne' by Abhishek Paatni, 'Pieux' by Pratyush Kumar, and Shriya Khanna with her eponymous label. 🎉
'No Man's Land': Sushant's Magic Collection
Sushant Abrol's winning collection, 'No Man's Land,' is all about going beyond boundaries and embracing unity. 🌍 It's inspired by a soldier's journey, a tale of finding solace and enlightenment after war. The collection blurs lines, intertwines styles, and uses earthy colors and fabrics with handwritten letters' stories. It's all about healing, hope, and the theme of Veracity.
The Industry's Commitment to Newbies
Sunil Sethi, the big cheese at FDCI, emphasized how they're all about nurturing fresh talent in the fashion world. They've been at it for six seasons now, and they're not stopping anytime soon. 🌟
The Awesome Collab with Reliance Brands
Jaspreet Chandok, the VP of Reliance Brands, was thrilled to team up with NEXA for another edition of 'NEXA presents The Spotlight.' Their mission is to give emerging talent a global stage, and they're making big strides. Sushant Abrol from 'Countrymade' has everyone excited, and we can't wait to see his show on the runway this season. 🚀
Let's Wrap It Up in Style
So, there you have it, folks! "NEXA presents The Spotlight" is where the coolest fashion magic happens. It's where dreams turn into designs, and where fresh faces light up the runway. Keep your eyes peeled for Sushant Abrol and 'Countrymade' at the upcoming Lakmé Fashion Week X FDCI in October. It's going to be epic! 💃
Also Read: New Zealand Fashion Week: Trendy Revival and Cultural Fusion