Hey There, Trendsetters!
So, listen up, wedding fashion just got a dazzling upgrade! We're talking about the super trendy metallic lehengas. They're like the superheroes of bridal wear, mixing tradition with this crazy cool modern vibe.
Why Metallic Lehengas Are Lit!
Shine Bright Like a Diamond
Picture this: threads of gold, silver, and other rad metallic shades woven together, making these lehengas shine like stars! Plus, there are these awesome sequins and fancy embroidery that take the bling game to a whole new level.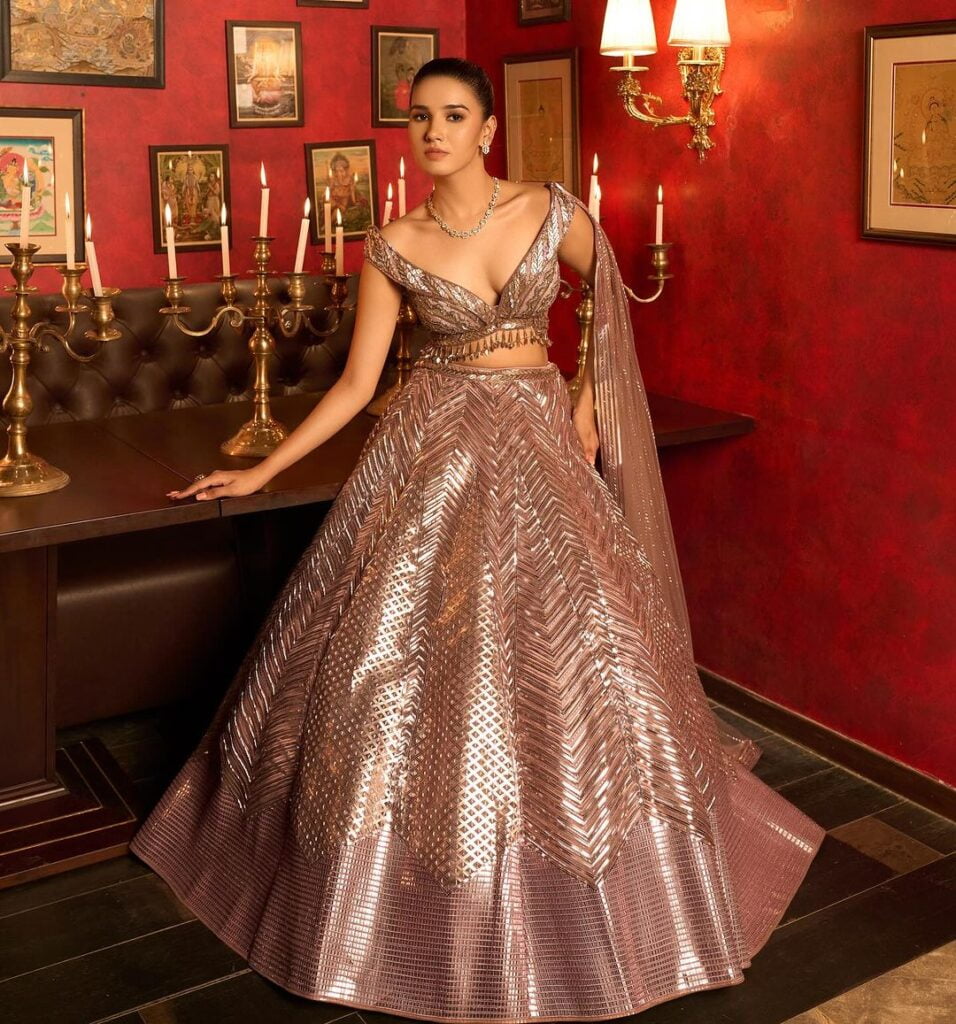 Patterns and Colors That Pop
It's not just about gold and silver, peeps. There are these crazy designs, from flowery patterns to geometric awesomeness! And the colors? Forget just reds and maroons, we're talking blush pink, celestial blue, and loads more, making everyone look like a total stunner.
The Hottest Bridal Trends RN
Modern Vibes, Classic Feels
Brides today are rocking that blend of old school tradition and new school vibes. You've got your A-line and mermaid styles, giving you tons of options to flaunt your personal flair.
Mix and Match Goals
Get this: lehenga with an off-shoulder blouse or an embroidered jacket? It's all about mixing things up, creating these killer looks that are all about YOU!
Accessories That Slay
The bling game doesn't stop at the lehenga! Statement jewelry, killer footwear—everything comes together to make you look like the star of your own show.
Celebs Are So Into It
Yep, celebs are setting the stage on fire with their metallic lehenga game! They're all over social media, showing off their killer style and giving us major inspo for our own big days.
To Wrap It Up
Metallic lehengas are the bomb! They're all about that glitz, glamour, and timeless style, making your special day sparkle like never before.
Ready to add that extra oomph to your wedding look? Go metallic, and get ready to shine!
Also Read: Get Your Wedding Lehenga Game Strong!