Hey, bride-to-be superstar! We get it – you're all about those Instagram-worthy wedding vibes. So, we're here to spill the tea on the trendiest lehenga styles to make your special day pop. Forget the snooze-fest, we're keeping it real, fun, and fabulous.
1. Red Lehenga – The Classic Stunner!
You already know, red is the OG bridal shade. It's all about love and prosperity. A red lehenga with killer embroidery and gold bling is a timeless choice that'll never go out of style.
2. Royal Blue Lehenga – Feel Like Royalty! 👑
If you want to rock that royal vibe, go for a royal blue lehenga. You'll legit feel like a queen walking down the aisle. It's elegance with a dash of fierceness.
3. Blush Pink and Mint Green Lehengas – Dreamy and Divine! 💖
Calling all dreamy brides – blush pink and mint green lehengas are your jam. These soft, pastel hues are perfect for a daytime or garden wedding. It's all about that fairy-tale magic.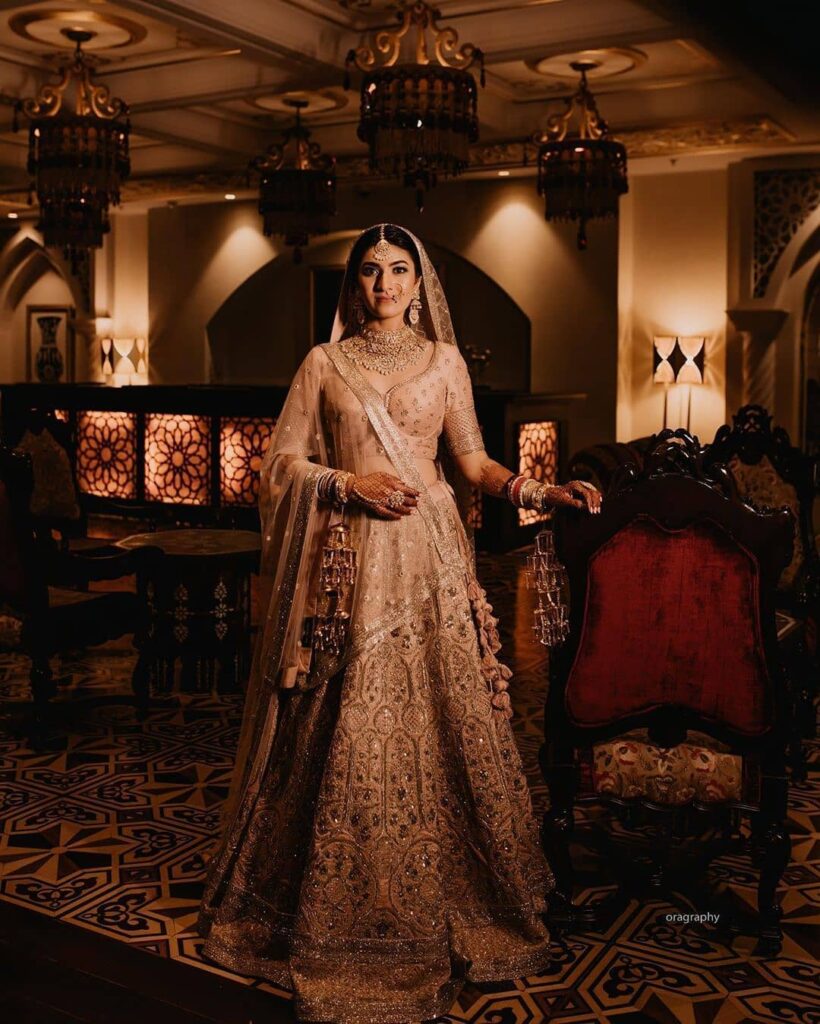 4. Orange and Yellow Lehengas – Pop of Sunshine! 🌞
Need a burst of energy on your big day? Orange and yellow lehengas bring the good vibes. They scream enthusiasm, joy, and positivity. Make a bold statement and shine bright!
5. Emerald and Bottle Green Lehengas – Green Goddess! 🌿
Green is taking the bridal world by storm. Think emerald and bottle green. They symbolize growth and new beginnings, making them top choices. Add some gold or silver bling for that extra wow factor.
6. Lehengas with Contrasting Dupattas – Mix and Match Magic! 🌈
Here's the deal: you can totally rock a lehenga with contrasting dupattas. Mix and match like a pro to match your wedding theme. It's trendy, chic, and super versatile.
7. Modern Silhouettes – Stay Ahead of the Game! 😎
If you're all about that modern swag, opt for a lehenga with a contemporary twist. A-line, mermaid, or high-low lehengas bring a fresh vibe to the traditional game. Be the fashion-forward bride you were born to be!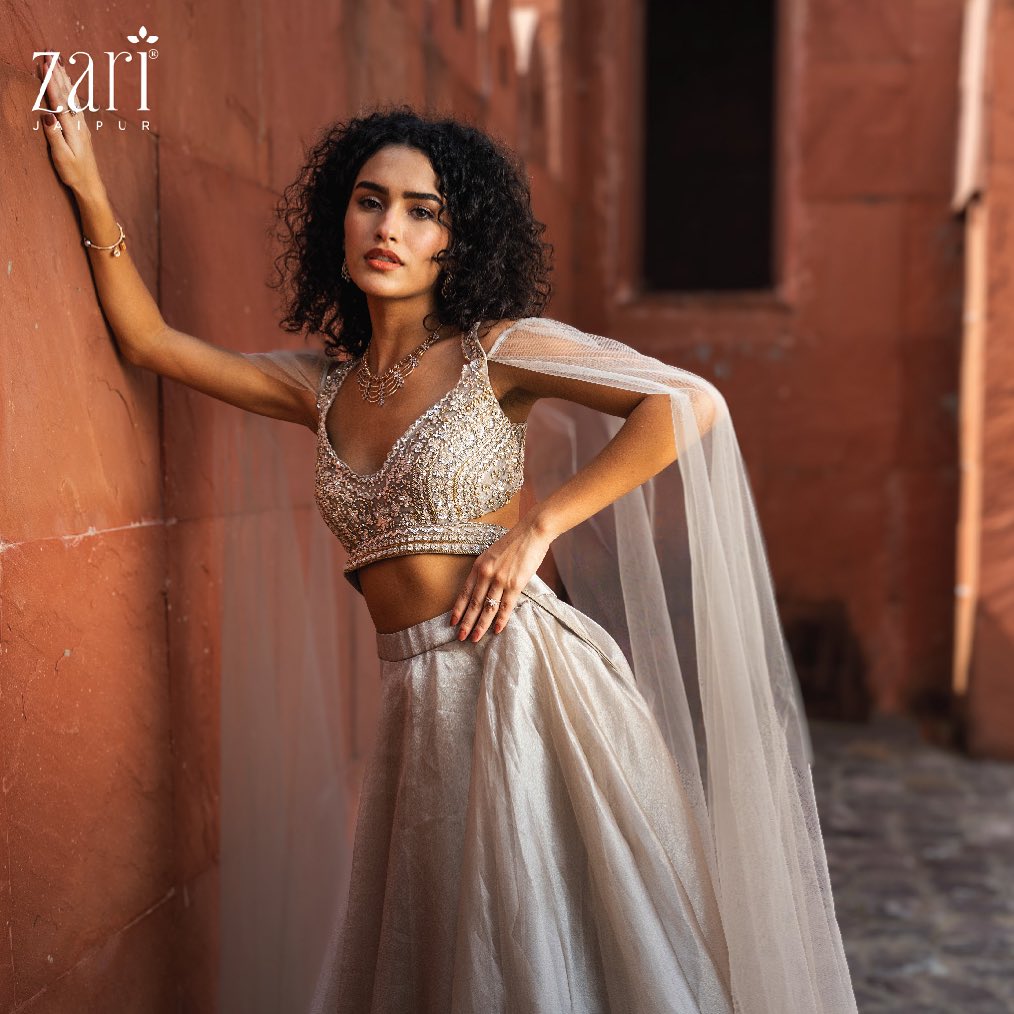 8. Luxe Fabrics and Bling – Shine Bright! 💎
Don't forget to consider the fabric and bling factor. Silk, velvet, and brocade are where it's at for a lush look. Add some zari, zardosi, or sequins for that extra bling. You'll be sparkling like a diamond!
9. Customization – Be a Trendsetter! 🎨
Want to be the ultimate trendsetter? Go for a customized lehenga. Partner with a skilled designer to fashion a bespoke masterpiece that echoes your individuality! It's your day, own it.
Conclusion: It's Your Time to Shine! 🌟
Choosing your wedding lehenga is like picking your superhero outfit. You want to feel invincible, right? Whether it's the classic red, royal blue, or a modern silhouette, remember, it's all about feeling fabulous and being the star of your show.
Your wedding lehenga isn't just a dress; it's your love story, and it deserves to be told in style. Take your time, explore your options, and choose the lehenga that makes you feel like the superstar you are on your big day. 💃
Also Read: Sabyasachi Lehenga Colors: Timeless Beauty for Brides