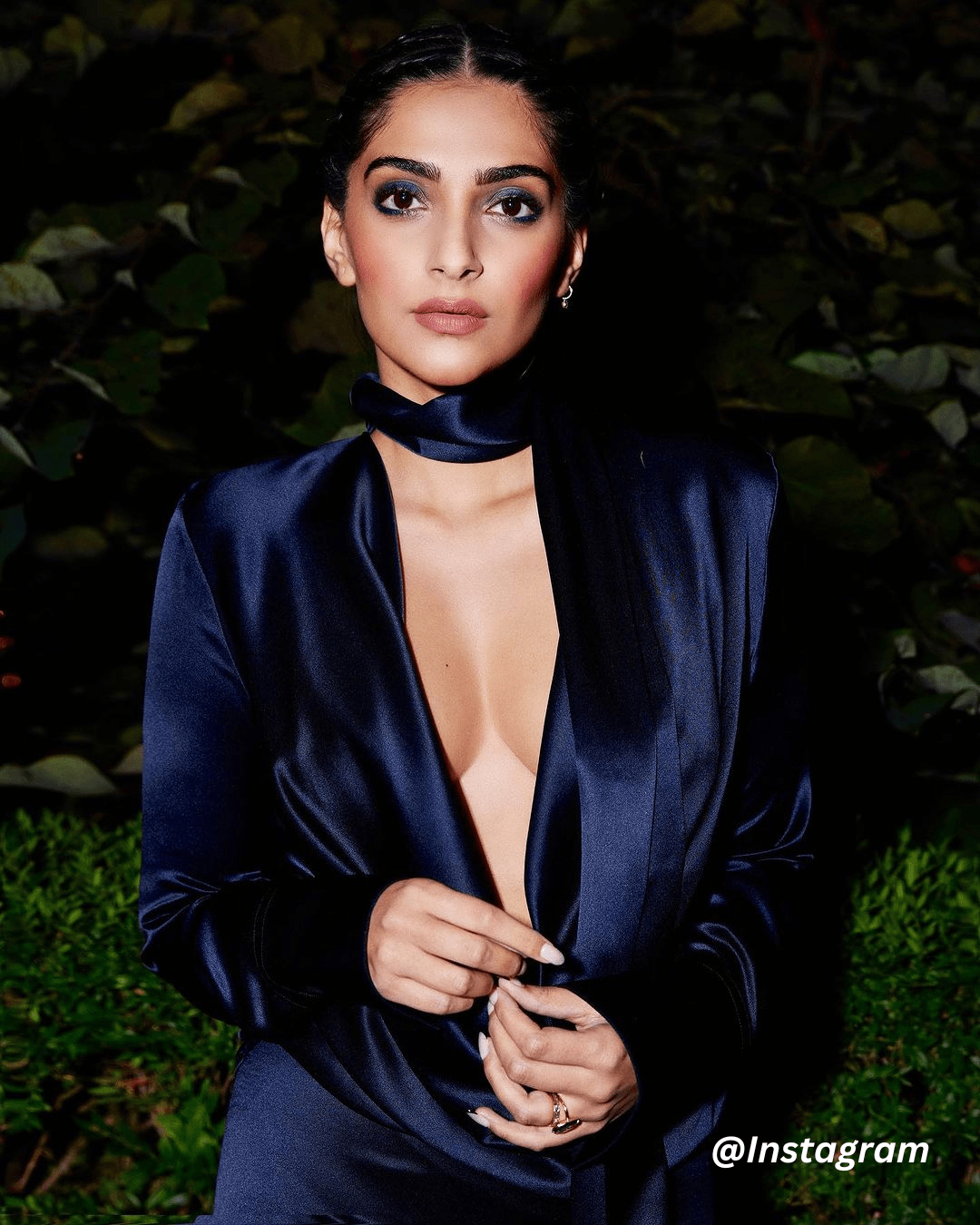 Hey there, fashion enthusiasts! Buckle up because we're about to take you on a thrilling ride through the glamorous world of Sonam Kapoor at Milan Fashion Week. Picture this: Sonam Kapoor, the Bollywood sensation, strutting her stuff at the Fall/Winter 2023 extravaganza for none other than fashion royalty, Hugo Boss. It was a jaw-dropping fashion fiesta that left us all saying, "She is the BOSS!"
Milan: The Ultimate Fashion Playground
Our story begins in the heart of Milan, Italy, where the fashion universe came together for Milan Fashion Week. It's like Disneyland for fashion lovers, and Sonam Kapoor was our VIP ticket to the front row of this epic show.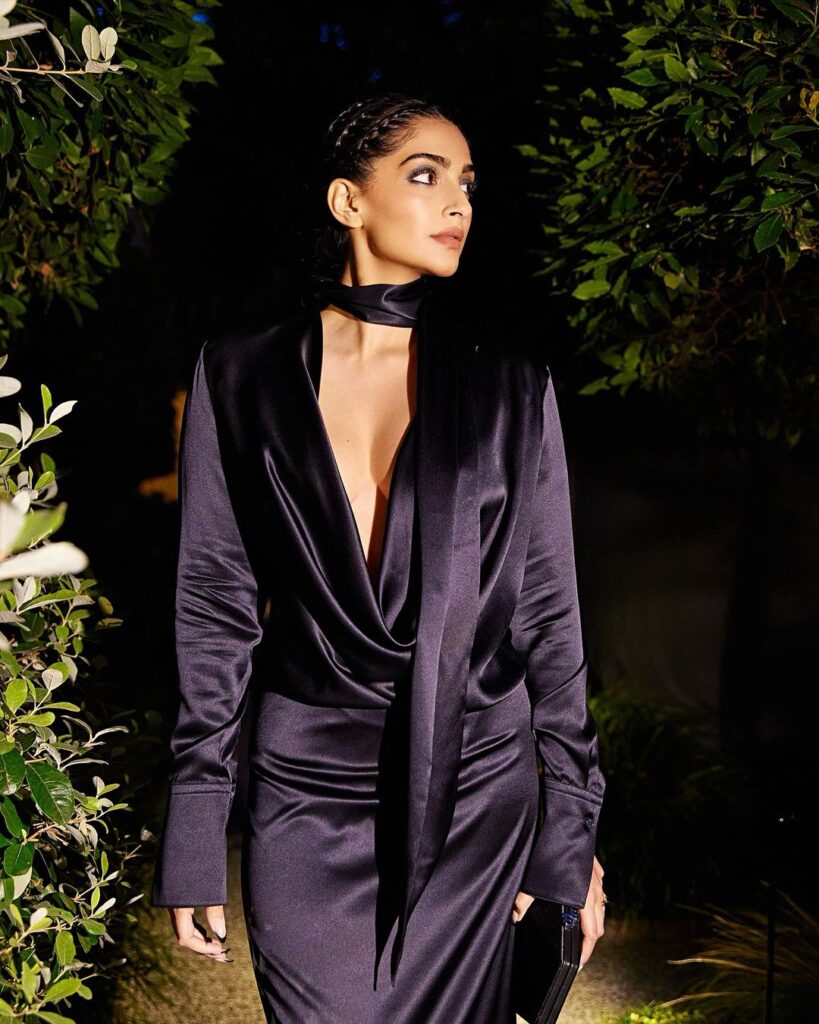 The Outfit That Stole the Show
Now, let's talk about the showstopper – Sonam Kapoor herself! She made an entrance that set flashbulbs on fire in a deep-neck black gown from the wizards at Hugo Boss. This wasn't just any gown; it was a work of art.
The Bold Neckline
Imagine a neckline that plunges like a free fall from the sky, revealing just the right amount of allure. That's what Sonam served us – bold, daring, and totally chic.
All About Details
Her gown had all the right moves: full-length sleeves with cute button cuffs, a cinched waist to make you jealous, and a floor-length hem that added the drama we all secretly crave. It clung to her like it was tailor-made for a superstar.
Bling It On
Accessories, anyone? Sonam knew how to bring the bling. High heels, a sassy box clutch, delicate earrings, and a statement ring – it was like watching a fashion magic show.
Glam Squad, Assemble!
You can't rule the fashion kingdom without the right makeup and hairstyle. Sonam aced it with shimmering black eyeshadow, winged eyeliner that could cut glass, and a blush pink lip shade that was pure perfection. Her hair? A center-parted bun with crown braids – it was like a royal crown on her head.
Bossing It at Milan Fashion Week
Hugo Boss, known for timeless elegance, turned things up a notch with their Fall/Winter 2023 collection. And guess who embodied it perfectly? You got it – Sonam Kapoor.
The Fans Go Wild
Hold onto your seats, folks! The internet went wild over Sonam's Milan Fashion Week escapade. Check out these comments that say it all:
"She is the boss" – Short, sweet, and oh-so-true.
"You absolutely rocked this look – No doubt about it!"
Farah Khan herself couldn't contain her excitement: "Sonammmm how gorgeous r u looking."
Even Hugo Boss chimed in: "@sonamkapoor stunning wouldn't even begin to describe it."
In a Nutshell
Sonam Kapoor's Milan Fashion Week appearance was more than just a fashion statement; it was a fashion explosion! Her daring black gown, along with those killer accessories, showed us why she's a style icon.
As the fashion world continues to applaud this iconic moment, one thing's for sure – Sonam Kapoor owned the runway at Milan Fashion Week, and we can't wait to see what she does next.
Also Read: Alia Bhatt's Fabulous Milan Fashion Week Outfit: A Green Bling T-shirt Story