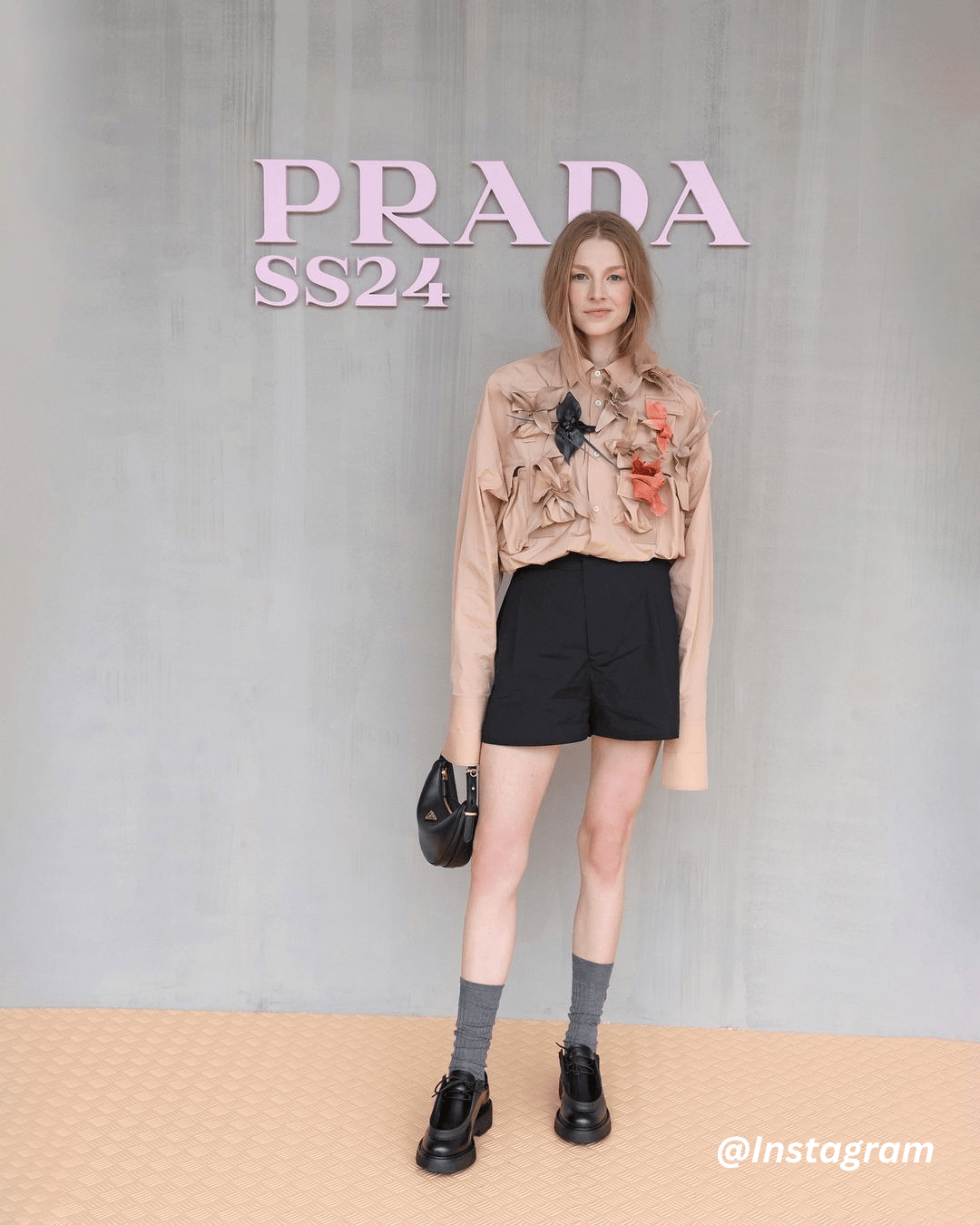 Ladies and gents, hold onto your fashion hats because Prada just dropped a bombshell at Milan Fashion Week 2023! Miuccia Prada and Raf Simons teamed up to bring us a jaw-dropping Spring/Summer 2024 collection that'll make you want to scream "I need that in my life!"
Easy Breezy Fashion Philosophy
So, what's their secret sauce? Well, they went for a "light and fluid" vibe this time. Picture this: dramatic violins playing, slime oozing from the ceiling, and models strutting their stuff in satin and mules. It felt like stepping into a fashion fantasy.
Colors? Oh, they went pastel crazy! Think soft, soothing shades that'll make you feel like you're walking on a cloud. And guess what? Belts were the name of the accessory game. They nailed it!
The Chic High-Waist Parade
Miuccia Prada and Raf Simons didn't need to talk a big game because their clothes did all the talking. They dropped some seriously stylish high-waist shorts with a big-sleeved jacket. And to add a touch of magic, they tossed on a silky scarf. Voilà! You've got a showstopper.
But wait, there's more! Imagine a parade of sheer, pastel dresses that seemed like they were made of liquid dreams. It was like wearing gossamer pieces of candy glass. Yeah, we're not kidding!
Star-Studded Front Row
Oh, did we mention the celebs? Scarlett Johansson, Enhyphen, and Hunter Schafer were there to soak in the fashion extravaganza. They witnessed the flowy collections with flower prints and motifs. It was all about organza paired with silk headcaps, and boy, did it look fabulous!
Raf Simons took everyday women's workwear and turned it into runway magic. Gold-foiled skirts, oversized silhouettes, leather jackets with tassels—you name it, they rocked it, it was like boldness and beauty took center stage.
Bold Meets Delicate: Prada's Signature
In a nutshell, Prada's Spring/Summer 2024 collection was like a love letter to boldness and delicacy. The designers poured their hearts into every detail. Mrs. Prada even spilled the beans about her granddad, Mario Prada, who inspired the show. They brought back a silk handbag from 1913 and fused it with 1990s minimalism. Time travel in fashion form!
In the end, Prada owned the Milan Fashion Week 2023 runway. Miuccia Prada and Raf Simons showed us they're the kings and queens of the fashion game. This collection was like a delicious cocktail of the past and future, and we couldn't get enough of it!