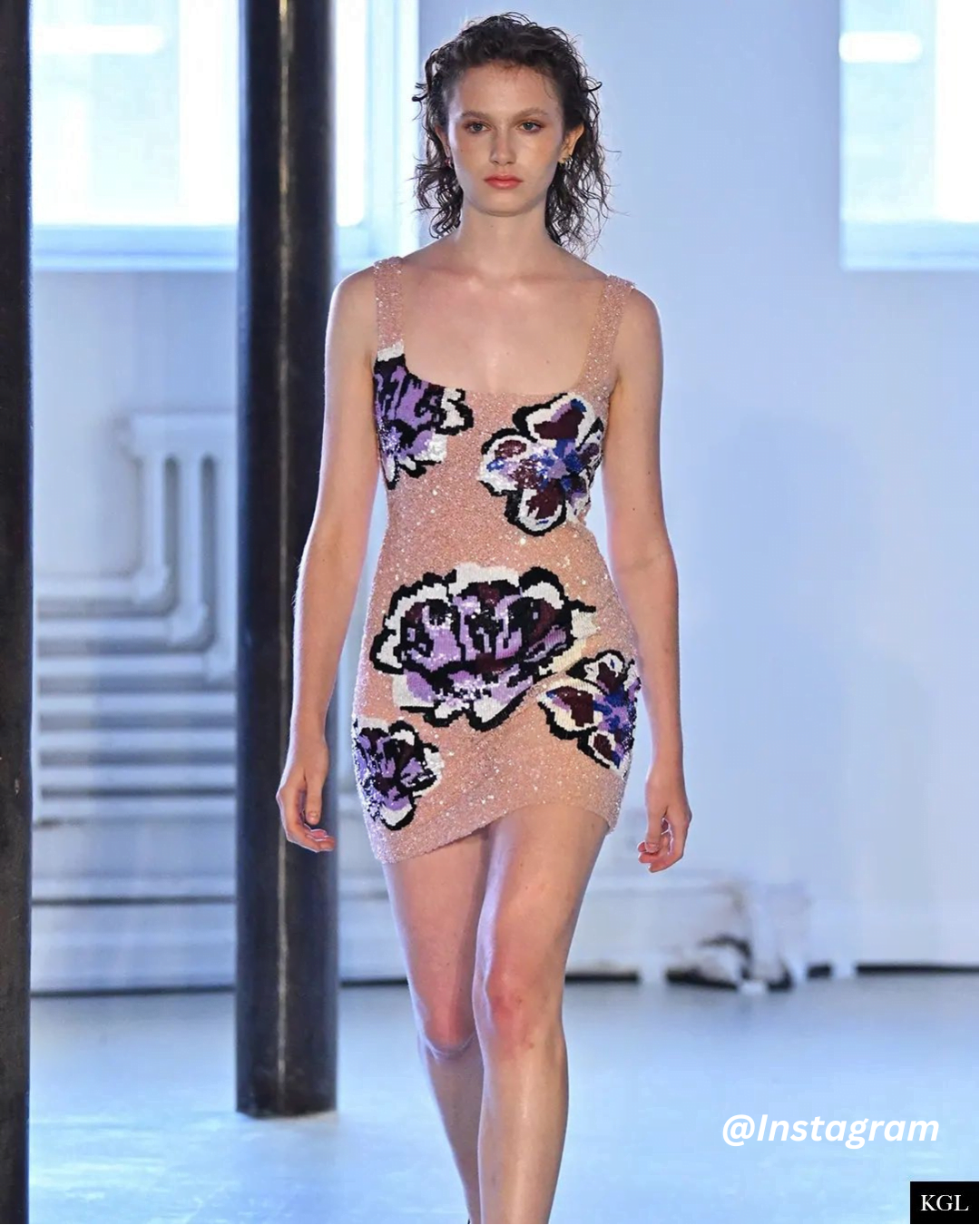 Hey there, fashionistas and trendsetters! Get ready to dive into the dazzling world of Falguni and Shane Peacock's '2.0' collection, which stole the spotlight at New York Fashion Week. We're about to take you on a fabulous journey through their glitzy return to the runway.
The Stylish Comeback
Picture this: Falguni and Shane Peacock, the superstar designer duo from Mumbai, decided to make a triumphant return to the international fashion scene after an eight-year hiatus. Their brand, known for its opulence and glam, is headquartered in Mumbai and boasts a chic office and showroom in the heart of New York City.
Meet the Creative Genius: Law Roach
But wait, there's more! This time, they brought in a secret weapon – the one and only celebrity stylist, Law Roach, as their Creative Director. Roach's fashion prowess added an extra dash of glamour to the whole show.
Glitz and Glamour Unleashed
Now, let's talk about the main event – the '2.0' collection. It's like a fashion carnival, folks! Here's a sneak peek into what made it sizzle:
Bodysuits: Bold and Beautiful
The '2.0' collection had bodysuits that were the talk of the town. These pieces were designed to make you stand out in a crowd. With sequins, metallic accents, and unconventional fabrics, they're a bold fashion statement.
Corsets: Classic Meets Contemporary
Corsets got a modern makeover in this collection. Forget what you know about them; these corsets are all about power and style, thanks to unconventional materials and innovative designs.
Blazer Dresses: Sophisticated Chic
Blazer dresses are having a moment, and the Peacock duo nailed it. They blended classic blazers with the charm of dresses, creating outfits that are both classy and sassy.
Embellished Dresses: Sparkling Magic
Saving the best for last – the embellished dresses! These were the showstoppers. Covered in beads, sequins, and crystals, they caught the light and your attention. Pure magic!
The Heartwarming Story Behind the Bling
But here's the heartwarming part: the '2.0' collection isn't just about glitz and glamour. It's also about love and craftsmanship. The Peacocks collaborated with artisans and craftsmen from villages in West Bengal, including Malihati, Islampur, Midnapore, Kharagpur, and Marhtala. Each piece was a labor of love, celebrating India's rich heritage.
Law Roach: The Visionary
Let's not forget Law Roach! Falguni and Shane Peacock couldn't stop gushing about him, saying, "We are very excited to welcome a visionary like Law Roach on board as the creative director. Law's keen attention to detail in the world of fashion perfectly matched the brand's relentless pursuit of perfection. Roach's creative touch elevated the collection to a whole new level, adding an extra layer of depth and innovation.
Wrapping it Up
In a nutshell, Falguni and Shane Peacock's '2.0' collection at New York Fashion Week was a dazzling extravaganza that blended street style with haute couture. It's a comeback story that will be remembered for its audacity, creativity, and the celebration of craftsmanship.
Also Read: Ralph Lauren's Glam Return at New York Fashion Week 2024!