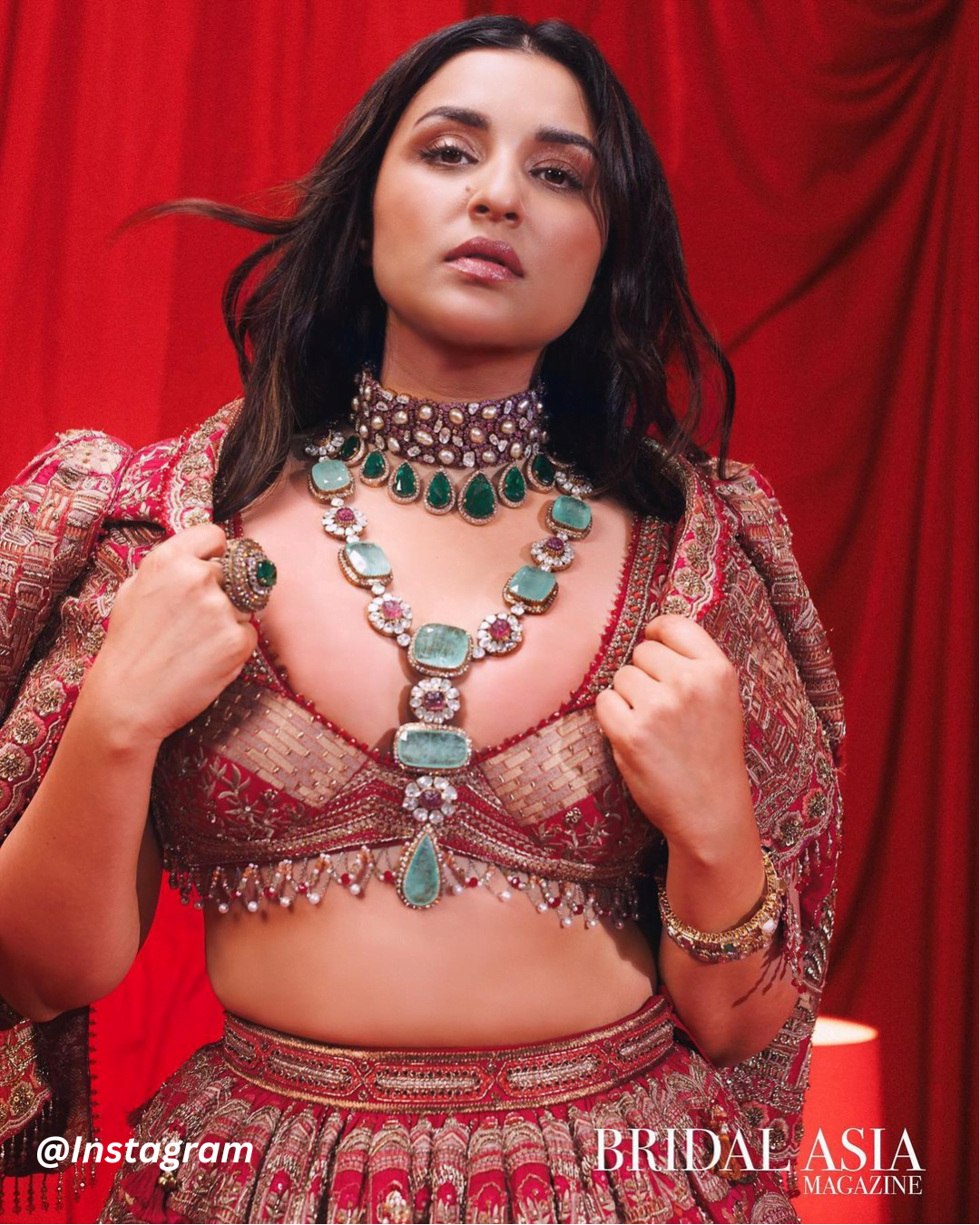 Hey there, fashion-forward folks! If you're even remotely into Bollywood and its sizzling fashion scene, you must've seen Parineeti Chopra groove in "JALSA 2.0" from the upcoming blockbuster "Mission Raniganj" with Akshay Kumar. Trust us; her style in this music video is hotter than a Bollywood summer!
Let's dive into the glitzy world of Parineeti's outfit and how you can totally steal her look without breaking the bank or your fashion dreams.
1. The Electric Pink Patiala Suit:
Picture this: Parineeti rocking a dark pink Patiala suit that screams "party time!" This isn't your run-of-the-mill pink; it's vibrant and embroidered to perfection. To nail her style, hunt down a similar Patiala suit that's as bright as your future. Remember, fit is king; choose one that flatters your fabulous self.
2. The Sassy Maroon Embroidered Vest:
Parineeti didn't stop at the Patiala suit; she went all out with a maroon underbust ethnic embroidered vest. It's like the cherry on top of a fashionable sundae. To get in on the action, find yourself a matching vest with some groovy embroidery. This piece will give you a waistline to die for!
3. The Punjabi Paranda Party:
Hold up, it's not just about the clothes. Parineeti's braided hair is a vision, thanks to that typical Punjabi paranda. It's colorful, quirky, and utterly cool. Don't shy away; grab a Punjabi paranda that syncs with your suit's shades. Braid up your locks and get ready to slay!
4. Dazzling Chandbali Jumkas:
Let's talk bling! Parineeti's chandbali jumkas are like little moons hanging from her ears. To match her glam, snag a pair of these statement earrings. They'll add a dash of elegance to your ensemble and put the spotlight on your lovely face.
5. Golden Juttis for the Win:
Last but not least, the golden juttis on Parineeti's feet deserve a round of applause. These Indian kicks are comfy and stylish. Don't overthink it; just find a pair that vibes with your suit, and you're good to go.
Conclusion:
And there you have it – your ticket to Parineeti Chopra's sensational style from "JALSA 2.0"! Stealing the show is easier than you think. Grab that electric pink Patiala suit, throw on a maroon vest, add a Punjabi paranda twist to your hair, flash some chandbali jumkas, and slip into golden juttis. You're not just ready to turn heads; you're ready to own the spotlight! So, go ahead, rock that desi glam like a boss. Bollywood ain't got nothin' on you!
Also Read: Deepika's Saree Magic: Steal Her Style and Rock the Show!