Hey there, party people! We're about to dive into the coolest guide to rock your Navratri fashion. This ain't your grandma's Navratri; we're talking style, colors, and the goddess Durga's blessings all rolled into one epic fashion adventure!
Day 1: Pratipada – It's Grey Day, Duh!
Kicking off Navratri in style, we're starting with grey. Think of it as the calm before the party storm. Rock a trendy grey outfit, like a saree, kurta, or lehenga, and throw in some silver bling to shine like a superstar.
Day 2: Dwitiya – Go Crazy for Orange!
Next up, it's orange day, bringing all the energy and good vibes. An orange saree or kurta with some snazzy embroidery is your ticket to festival fame. Don't forget the golden jewelry and bindi to complete the look.
Day 3: Tritiya – We're Going Pure in White!
Day three is all about white – symbolizing peace and purity. A white lehenga or anarkali suit is your go-to choice. The best part? White outfits are like a fashion blank canvas; you can add any color accessories to make it pop.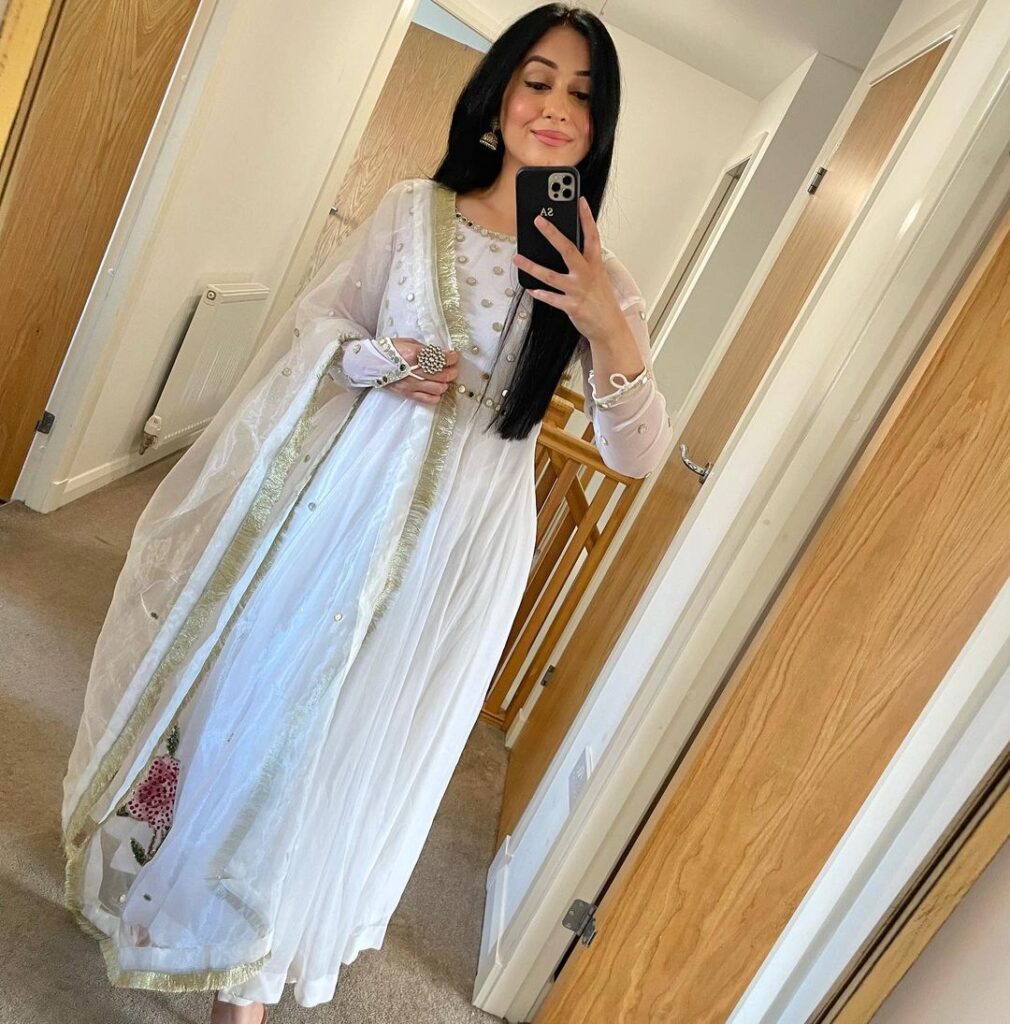 Day 4: Chaturthi – Red Alert!
It's day four, and it's time to embrace red, the color of love and passion. A red silk saree or lehenga choli with some stunning designs is a must. Don't be shy with the traditional red bangles and bling; it's all about feeling fierce.
Day 5: Panchami – Let's Shine in Royal Blue!
Day five calls for royal blue to make you feel like a goddess. Choose a royal blue anarkali suit or saree with gold or silver bling to shine like a star. Jhumkas and a bindi will complete the regal look.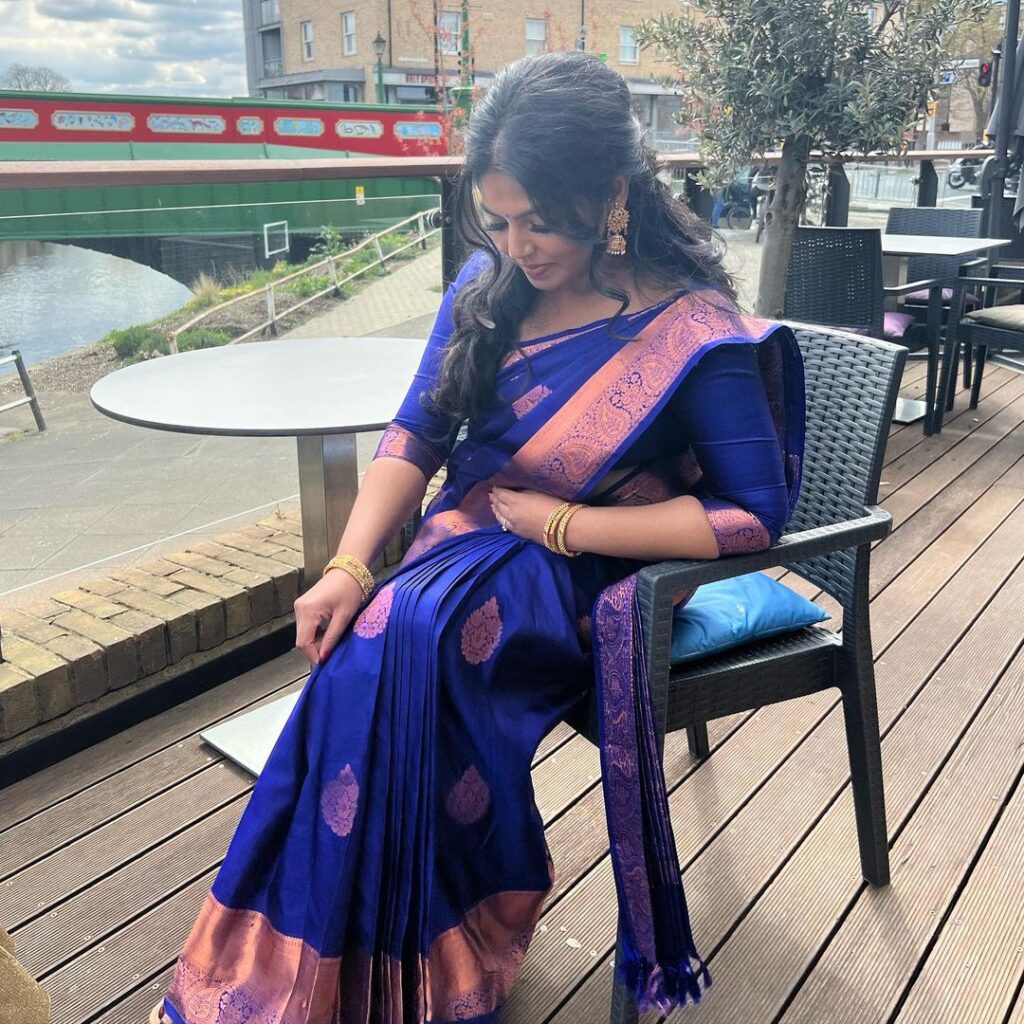 Day 6: Shashti – Get Your Yellow On!
Yellow is the name of the game on day six, symbolizing happiness and prosperity. Rock a bright yellow lehenga or saree and pair it with golden jewelry. You'll be a walking sunshine of positivity.
Day 7: Saptami – Green Machine!
On day seven, we're all about green, representing growth and harmony. Go for a vibrant green saree or salwar kameez. It's time to show off your nurturing and caring side, so don't forget the gold or silver jewelry.
Day 8: Ashtami – Go Wild with Peacock Green!
Day eight is the day for peacock green, inspired by the beauty of nature. Get your hands on a peacock green saree or anarkali suit with intricate detailing. Add some peacock-themed accessories, and you'll be turning heads everywhere you go.
Day 9: Navami – Power Up with Purple!
Purple is the color of the day, symbolizing power and ambition. A purple lehenga or saree with golden or silver motifs is the way to go. Don't hold back on the statement jewelry – it's time to make a bold statement.
Day 10: Vijayadashami – Pink the Town!
On the final day, it's all about pink to celebrate victory and success. Rock a pink saree or anarkali suit with killer embroidery and mirror work. Pink represents hope and new beginnings, so accessorize with some traditional bling for a fab look.
Conclusion
So there you have it, the ultimate Navratri fashion guide to have you looking like a superstar throughout the festival. Dressing right isn't just about fashion; it's about celebrating the goddess and spreading those good vibes. Get ready to slay the Navratri game!
Also Read: Navratri 2023 Outfit Hacks For Men: Level Up Your Festive Style!