Yo, party people! Navratri is coming in hot, and you don't want to be the one who's not bringing their A-game to the dance floor. So, get ready to be the life of the Navratri bash with these epic outfit hacks for 2023. We're about to drop some mad knowledge on you, so let's get this party started!
Navratri Vibes: Where Tradition Meets Swag
Alright, so Navratri is all about desi vibes, but that doesn't mean you gotta look like your grandpa's vintage photo. Here's how you can take your traditional game and amp up the swag:
1. Dhoti-Kurta Swag
A classic Dhoti Kurta is a vibe, but make it pop with some wicked colors. Silk dhoti? Check. Embroidered kurta? Check. Throw on a snazzy brooch and some cool jutis – you'll be the Navratri heartthrob in no time.
2. Kurta and Nehru Jacket Combo
Want to level up your game? Pair a well-fitted kurta with a dope Nehru jacket. Mix and match the colors and textures to keep it fresh.
3. Indo-Western Fusion
If you're all about that fusion life, rock a short kurta with some tailored trousers or chinos. Don't forget to add a trendy belt and some suave loafers. It's like tradition and modernity had a baby, and it's you!
Accessories Rule the Dance Floor
Accessories can make or break your Navratri look. Here are some must-haves:
1. Turbans and Safas
A killer turban or safa will make heads turn. Match it with your outfit, and you're golden.
2. Bling Necklaces
Statement necklaces with intricate designs are fire. They're your ticket to looking extra fly.
3. Blinged-Out Footwear
Jutis or mojaris are the way to go. They come in all kinds of designs and colors, making them the cherry on top of your outfit.
Material Matters
When you're dancing the night away, comfort is key. Cotton and silk are your BFFs for Navratri outfits. Keep it chill, and you'll stay fresh all night long.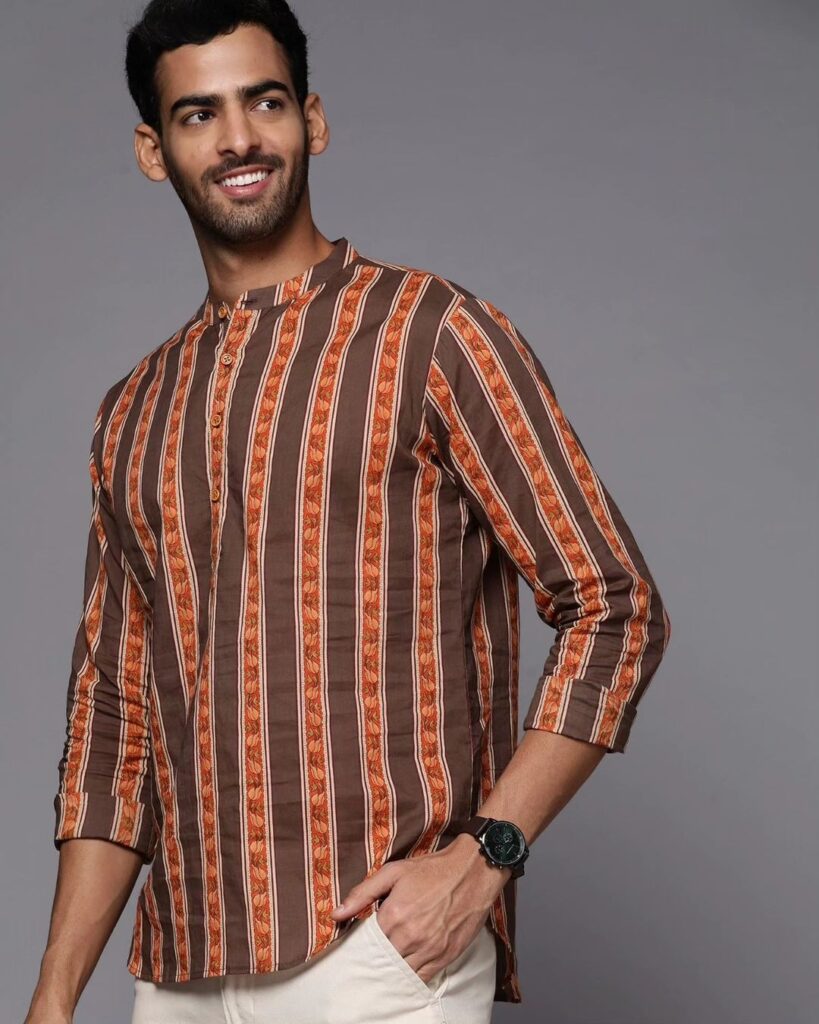 Get Loud with Colors
Navratri is all about the color game. Think bold – royal blue, fiery crimson, sunny mustard, and lush emerald green. The brighter, the better!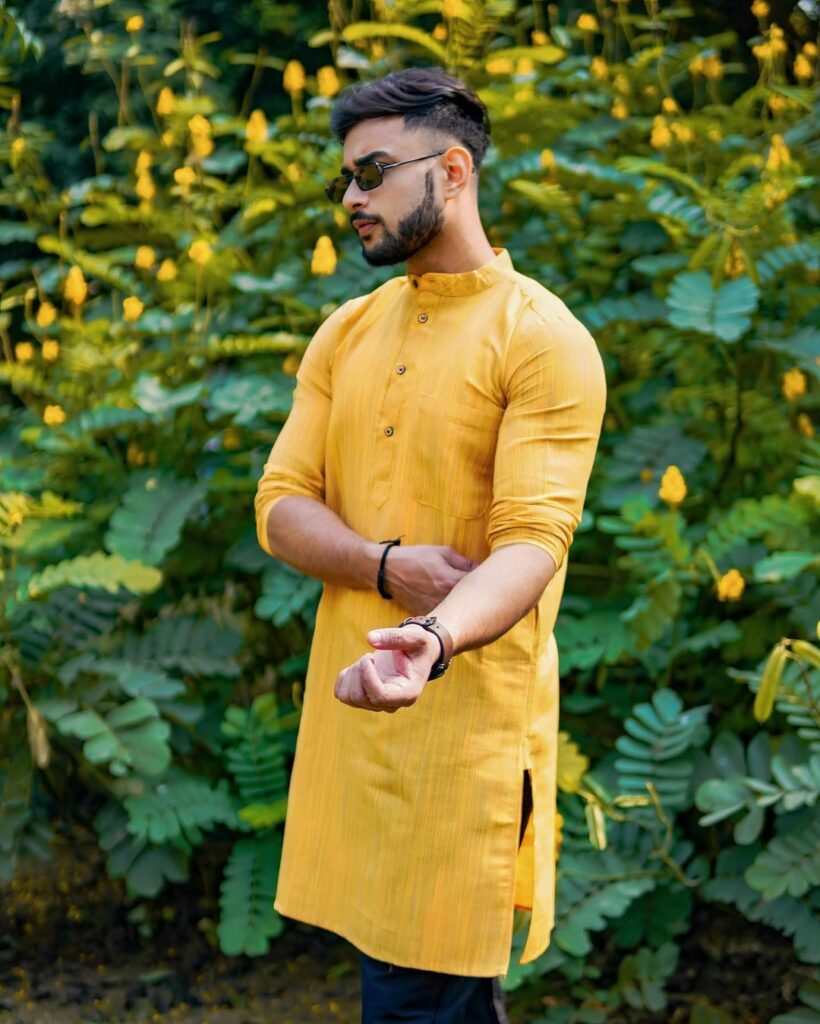 Grooming Goals
Don't forget to get your grooming game on point. Trim and style that hair and beard, and you'll look as fresh as your outfit.
Where to Shop These Outfits
Looking for the perfect Navratri outfit? Hit up local boutiques, ethnic wear shops, or jump online. Check out these hotspots:
Shop around to find the best deals and the most lit outfits.
In a Nutshell
Navratri is the time to blend tradition with your unique style. With these Navratri 2023 outfit hacks, you'll be the life of the party. Choose your gear, add some swag with accessories, and keep it fresh with grooming. Let's celebrate Navratri with confidence, charisma, and style – see you on the dance floor!
Also Read: Silk Kurtas for Stylish Dudes: Elevate Your Game!