Hey there, fashion enthusiasts! If you're even remotely into fashion, you've got to know about the fabulous Manushi Chhillar. She's not just a pretty face; she's a style icon that's rocking our fashion world. And where's she sharing all this fashion magic? Well, it's all happening on her Instagram, and trust us, it's a fashionista's paradise!
Navy Blue Bliss
Okay, let's dive right into the fashion fiesta. Manushi recently dropped a bomb on Instagram with a jaw-dropping navy blue bodycon dress. Yes, you read that right – it's as stunning as it sounds! The navy blue shade? Pure sophistication. The body-hugging fit? Total curve game. It's a dress that screams, "I've arrived, and I mean business!"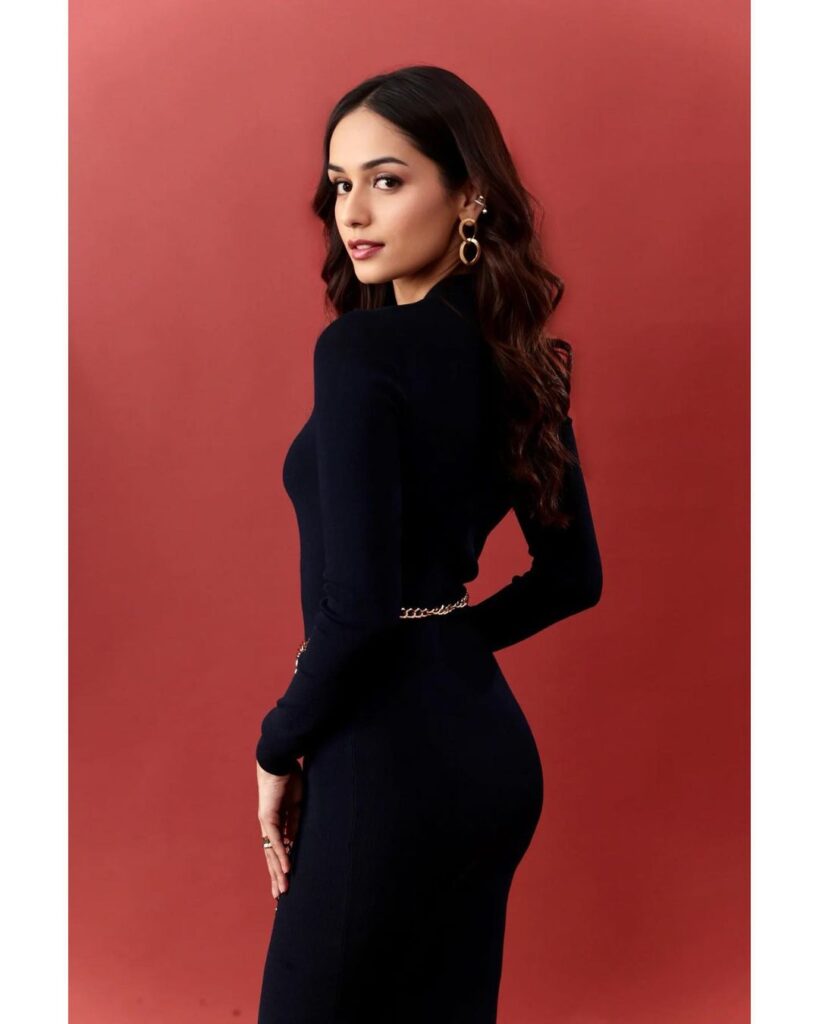 Gold, Glorious Gold!
Now, what do you pair with a navy blue knockout? Gold, of course! Manushi added some bling to her look with a delicate gold chain. Gold and navy blue? That's a match made in fashion heaven. It's like the yin and yang of style. The chain was simple, but boy, did it amp up the glamour quotient!
Effortless Elegance
However, the fashion extravaganza doesn't stop at just the outfits and accessories. Manushi knows that the whole package matters. Her hair game? On point! She let her locks flow freely, giving off that "I woke up like this" vibe. And her makeup? Subtle and earthy, highlighting her natural beauty. She's proving that you don't need a ton of makeup to turn heads.
Eyes that Speak Volumes
Brace yourselves; there's more to come! Manushi's got those eyes that could make you do a double take. In those pictures, her gaze is like a magnet, pulling you right in. It's not just fashion; it's storytelling through photos. She's not just a fashion icon; she's a visual magician!
The Grand Finale
So, there you have it, folks! Manushi Chhillar, the fashion queen, has left us all in awe once again. Her fashion choices are a work of art. The navy blue dress, the gold chain, the effortless hair and makeup, and those captivating eyes – it's a recipe for fashion perfection.
Manushi's fashion journey isn't just inspiring; it's setting the bar higher for everyone else. We can't wait to see what she comes up with next because one thing's for sure: Manushi Chhillar is here to stay and keep dazzling us with her fabulous style.
Also Read: Kareena Kapoor Khan: Slaying the Style Game in 'Jaane Jaan'.