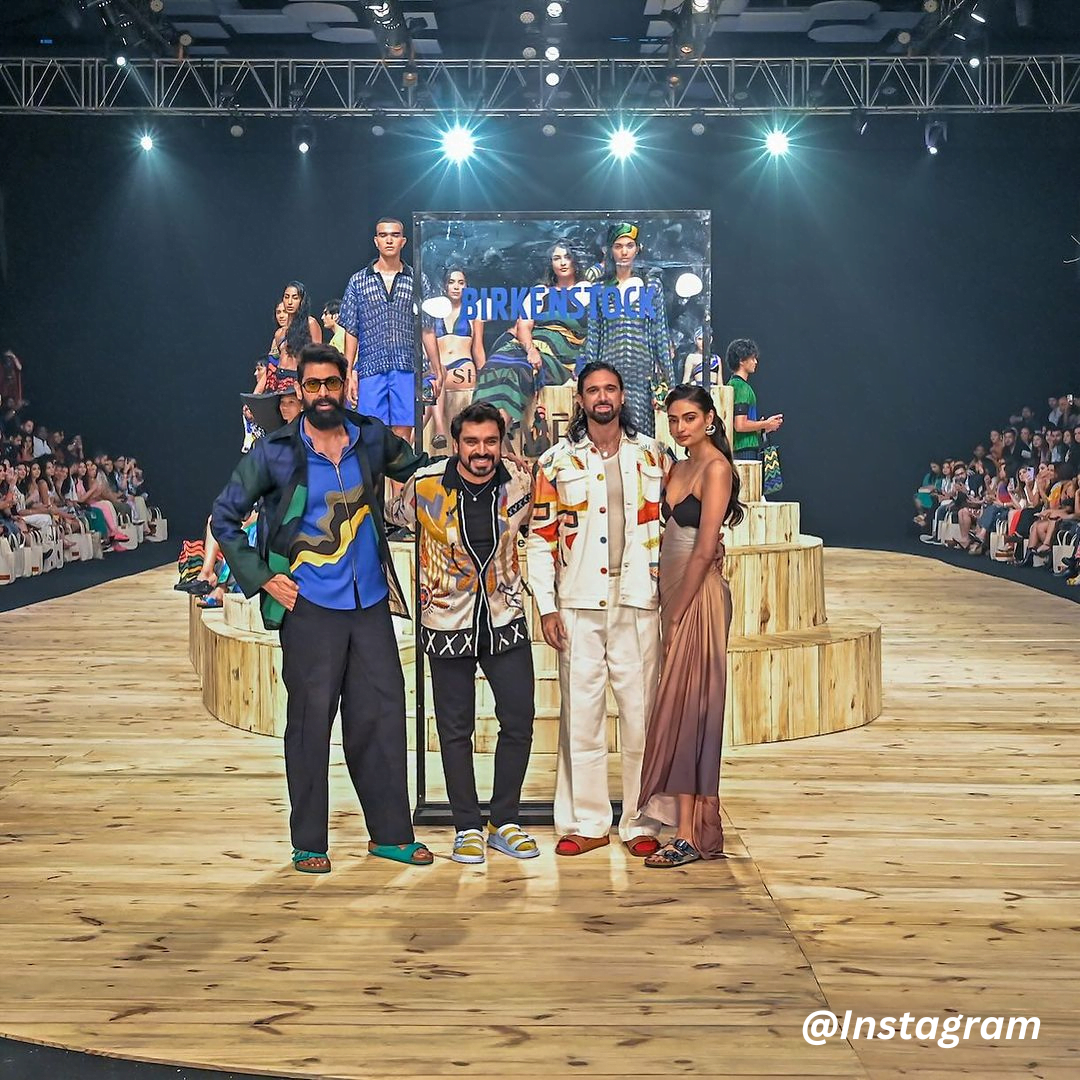 Hey, peeps! Lakme Fashion Week 2023 was an absolute blast, and guess who stole the show? Athiya Shetty and Rana Daggubati, that's who! They strutted their stuff for the awesome designers, Shivan & Narresh, and trust us, they were lit!
Athiya: The Queen of Elegance
First up, we got Athiya Shetty, the ultimate style queen. She kicked things off with an outfit that was straight-up fire.
Her Outfit
Athiya rocked a black bralette top with some cute spaghetti straps. But wait, it gets even cooler – there was a funky swirl design on the trims. The top was tight, with a plunging neckline and a bit of a backless vibe. Oh, and it was cropped too. Talk about trendy!
She paired it with a high-waisted skirt in lavender and mauve shades. It was attached to the top and had a gathered, asymmetrical, and breezy style. It swayed like a dream as she strutted her stuff.
Accessories and Makeup
To complete her look, Athiya went for some killer gold earrings, open locks, fuchsia lips, and dewy makeup. Flawless!
Rana: The Dapper Dude
Now, let's talk about Rana Daggubati, who closed the show and had all eyes on him.
His Outfit
Rana looked rad in a blue printed jumper with some wild yellow, black, and olive green swirls. It had a front zip, and full-length sleeves – edgy, right?
Over the jumper, he rocked a see-through mesh shirt, open in the front. And those high-waisted baggy pants with pockets? Totally made the outfit stand out.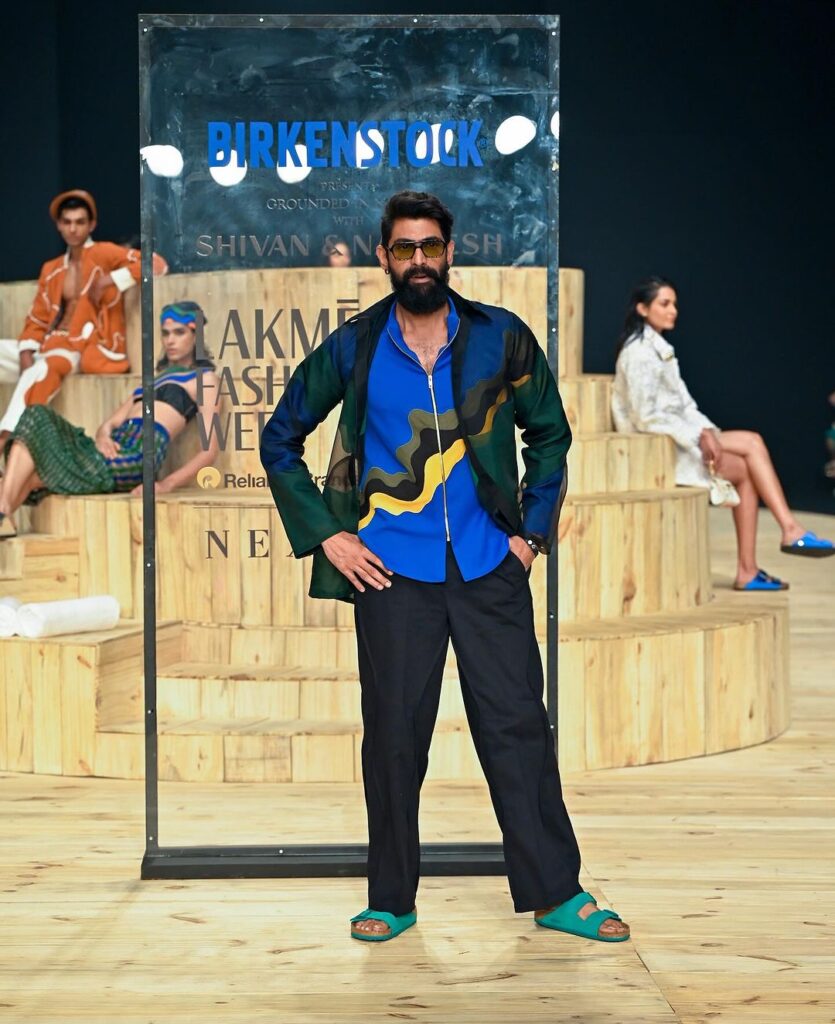 Accessories and Styling
Rana went for a rugged beard, hoop earrings, tinted shades, and slip-on sandals. Man, he knows how to make a style statement!
Shivan & Narresh: The Creative Geniuses
Shivan & Narresh, the masterminds behind these jaw-dropping outfits, got their inspo from a trip to Finland. They dived into the Suomi culture, and bam, their new resort-wear collection was born!
The Suomi Series
This collection is all about celebrating Finland. They took the Northern Lights, the lush forests, and the stunning lakes and turned them into iconic prints. It's like wearing a piece of Finland!
The Global Trend: Birkenstock Sandals
Oh, and did we mention their footwear game? Athiya and Rana rocked Birkenstock sandals – the hottest trend right now.
Comfy Meets Cool
Birkenstock sandals are all about comfort. The footbed is designed for maximum support and coziness. Plus, they're so versatile, you can rock them with anything from jeans to dresses.
In a Nutshell
So, there you have it! Athiya Shetty and Rana Daggubati totally slayed at Lakme Fashion Week 2023 with their killer style. Shivan & Narresh's Suomi-inspired collection was next level, and don't even get us started on those Birkenstock sandals – they're the real deal!
Also Read: Janhvi Kapoor Rocks the Runway at Lakme Fashion Week 2023!