What's up, peeps! Let's talk about the ultimate fashion icon, Kiara Advani. She's known for slaying it on screen and off, and her latest photoshoot for Femina Magazine is a total game-changer.
The Hot New Look
Kiara showed up with a fresh haircut, and it's a whole vibe! She's got bangs, folks, and it's like they were made for her. Her hair flows in these super chill, loose curls, making her look like a total goddess. But wait, there's more – she's rocking an emerald green outfit that's got us all shook. The color totally matches her vibe and makes her pop like never before.
Behind-the-Scenes Magic
And guess what? Kiara dropped a sneak-peek video on her Insta, showing us what went down behind the scenes. She's like a real-life mermaid, wearing a shimmery emerald green top with a matching skirt. Her natural curves? Oh, they are on full display, and she's giving us some serious sultry vibes. Her fans went cray-cray over this look, and it's not hard to see why.
Fans Can't Even!
Kiara's Insta post blew up, and her fans couldn't help but gush over her. One fan went, "She's the queen of everything ❤️‍," and you can't argue with that. Another one chimed in, "She's the hottest mermaid in town ‍♀️." For real, her fans couldn't stop showering her with love.
Oh, and some fans are saying she's twinning with Esha Deol. One said, "Don't worry, this is Kiara's channel, Esha Deol posted just once." It's all in good fun, of course.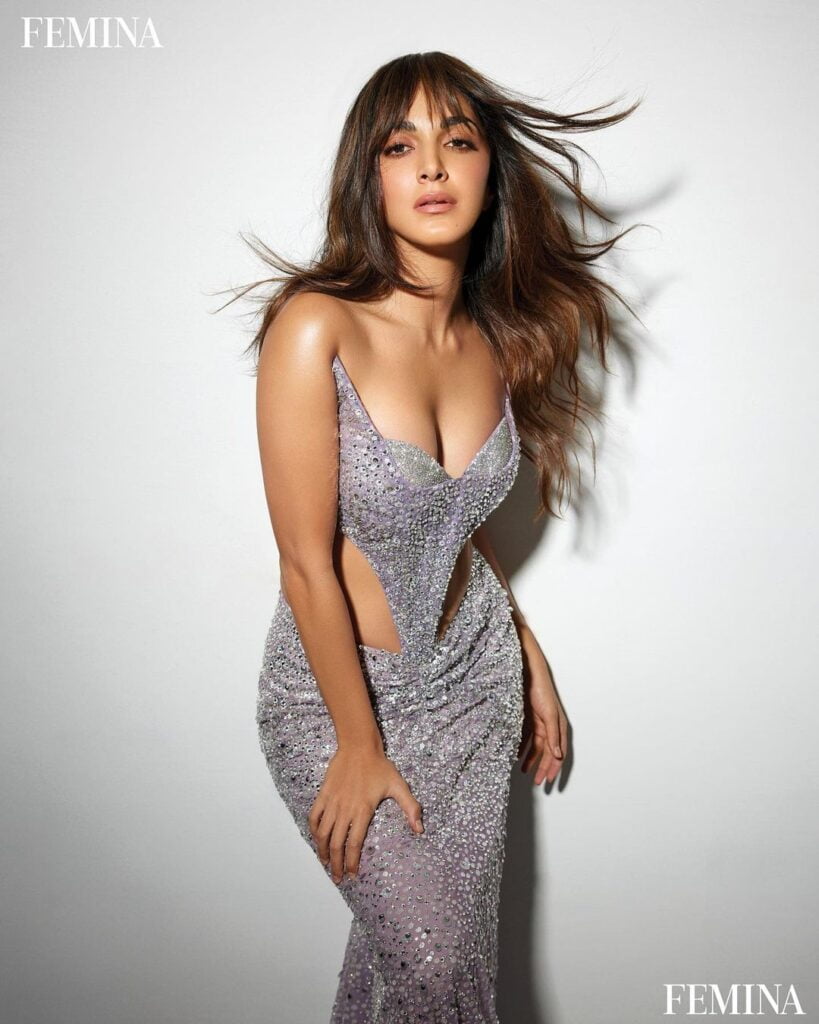 Kiara's Bollywood Game
Not only is she a style goddess, but she's also a Bollywood superstar. Kiara was in Doha recently, where she hit the stage with her Kabir Singh co-star, Shahid Kapoor. They lit up the place with their performance on romantic songs from the movie.
And here's the big scoop – rumor has it that she's signed up for Sanjay Leela Bhansali's next film, "Baiju Bawra." She might be sharing the screen with Ranveer Singh and Alia Bhatt. While it's not official yet, it's got everyone buzzing.
Wrap It Up
Kiara Advani's fashion-forward game is on point, and her Femina Magazine photoshoot proves it. She's got the style, the flair, and the fans going gaga. From the hottest mermaid look to her sizzling Bollywood career, Kiara's on fire.
Also read: Myntra's Epic 'Dress-up Season' Fiesta with Sidharth & Kiara!