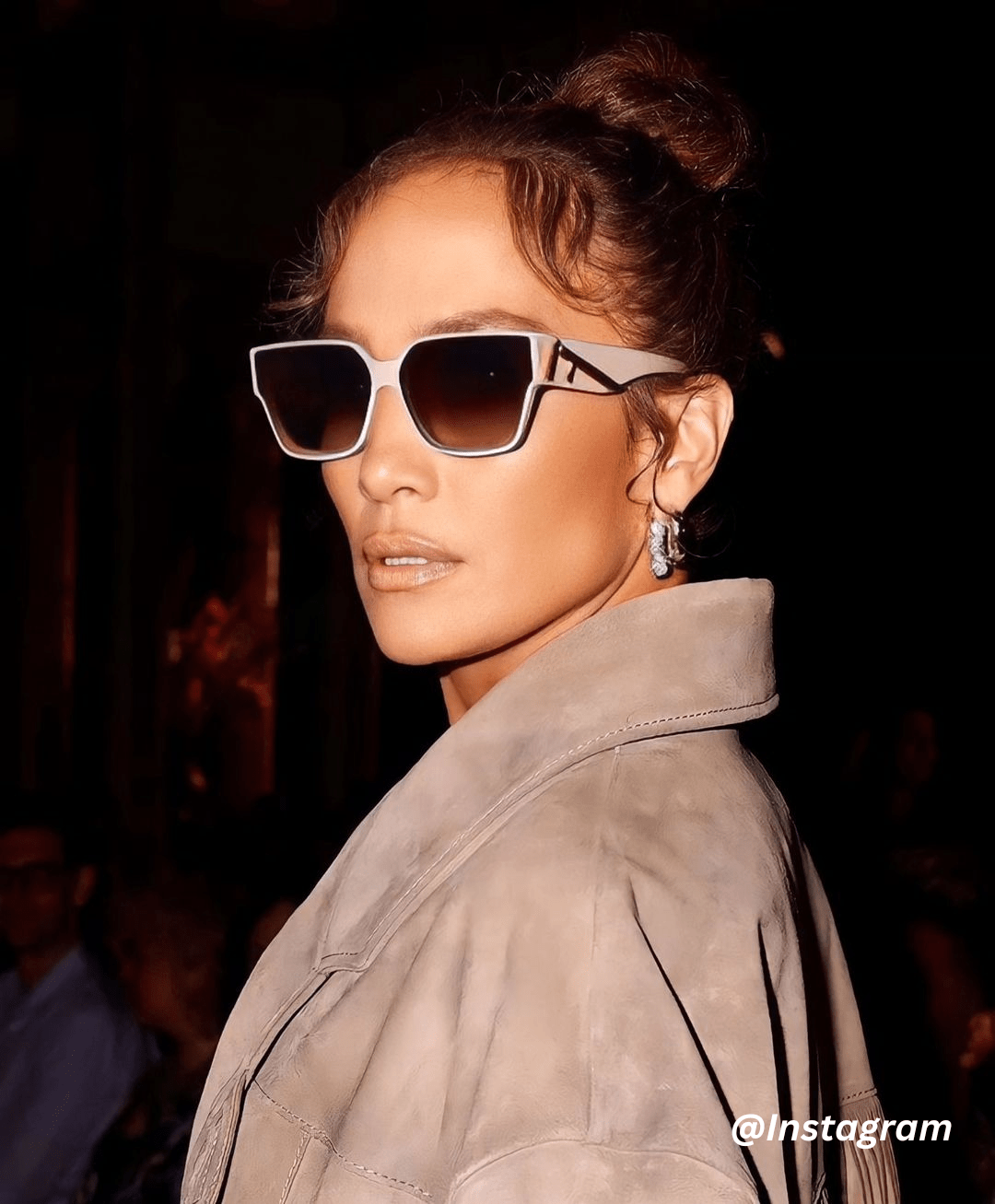 Jennifer Lopez, the ultimate diva, isn't just famous for her chart-topping hits and dazzling performances – she's also a fashion sensation! Let's take a whirlwind tour through J.Lo's iconic style and discover why she's a fashion queen that the world can't get enough of.
Timberland Magic
First up, we've got Timberlands! These aren't your average boots; they're the secret ingredient to J.Lo's street-style magic. Whether she's singing on stage or strutting her stuff in the Big Apple, you'll spot her rocking Timberlands like a true fashion superhero. But what's the secret sauce? It's all about pairing them with oversized coats and baggy jeans, creating a look that's as cool as an ice cream cone on a hot summer day.
Birkin Bag Bliss
Now, let's talk luxury! Birkin bags are like treasure chests in the fashion world, and J.Lo has a treasure trove of them. Her collection of these iconic bags is jaw-dropping. From casual outings to dazzling red carpets, a Birkin bag is J.Lo's BFF. It adds a dash of glamour to any outfit, making her look like a million bucks (even though she's already worth way more than that!).
Starbucks Cups: The Unexpected Accessory
Hold on to your lattes, because here's a plot twist – Starbucks cups are more than just caffeine containers for J.Lo; they're fashion accessories! Yes, you read that right. Our superstar is often spotted carrying her beloved Starbucks cups as stylish sidekicks. It's a quirky touch that reminds us she's just like us, enjoying life's simple pleasures while looking fabulous.
Oversized Coat Craze
J.Lo's love affair with oversized coats is hotter than a New York minute! During a recent Coach show, she turned heads by wearing a suede fringe jacket as a dress. It's all about embracing the masculine energy and owning it. She pairs her oversized coats with baggy jeans and Timberlands, and voilà – she's the coolest kid on the block!
Coach: The Love Story Continues
Speaking of Coach, it's not just another brand for J.Lo; it's a true love story. She keeps coming back for more Coach pieces to sprinkle that extra magic into her wardrobe. During a Coach spring 2024 show, she spilled the beans about a shearling piece she couldn't resist after a photoshoot. Her connection with Coach runs deep, and it shows in her fashion choices.
The Upcoming Musical Extravaganza
But wait, there's more! J.Lo isn't just about fashion; she's also gearing up for a music project that's close to her heart – "This Is Me…Now." She's been teasing us with sneak peeks online and even on custom hand-embroidered cashmere Lingua Franca sweaters. This project has her pouring her heart and soul into it, more than anything else she's ever done. Get ready to be wowed!
Sweater Weather Delights
As temperatures drop, J.Lo looks forward to something we all adore – sweater weather! She's all about embracing cozy knits when the chill sets in. It's a delightful shift from oversized coats and Timberlands to snuggly and chic knitwear. This lady knows how to rock any style effortlessly.
In a Nutshell
Jennifer Lopez's fashion journey is like a rollercoaster of style and flair. Timberlands, Birkin bags, Starbucks cups, oversized coats – she's got it all. This fashion icon effortlessly blends high-end glamour with everyday charm, and that's why the world can't get enough of her. So, as she takes on her most personal music project yet, keep your eyes peeled for her ever-evolving fashion choices. J.Lo's style game is always on point!
Also Read: 5 Cool Labels to Check Out at New York Fashion Week