Yo, fashion fam! Guess what? New York Fashion Week is lit 🔥, and it's not just about the big shots. We're here to spill the tea ☕ on the five hottest, up-and-coming labels that are gonna slay the runway this Spring 24. These brands are all about those fresh vibes and next-level designs. Get ready to stan!
1. Advisry: The Movie Buff's Dream
Head Honcho: Keith Herron
Debut Time: 3pm on Sunday
Vibe: Cinema, Graphics, and All-American Swag
Yo, meet Advisry! Founded by the 23-year-old legend, Keith Herron, this brand is all about community vibes and movie magic. Imagine cozying up in their signature knits with the ADV logo while binge-watching your faves. 🎬🍿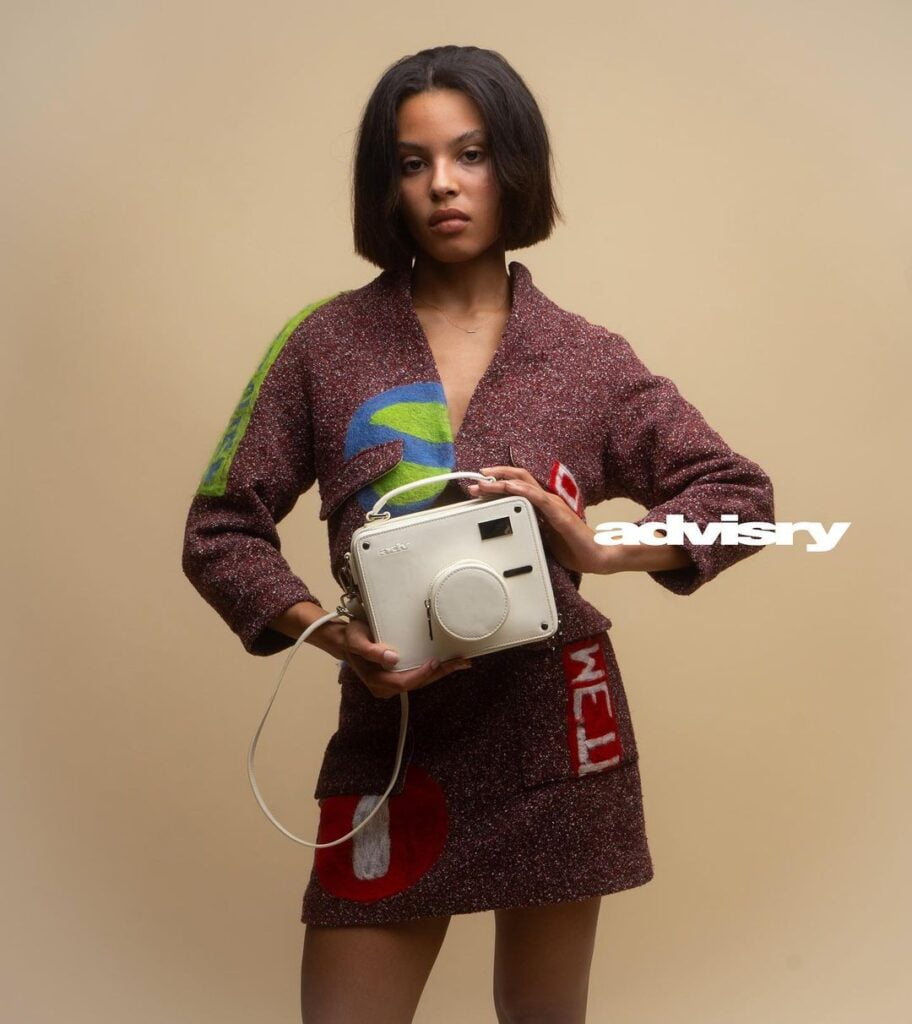 Price Tags:
Graphic hoodies: $150
Knits: $325
Camera bag: Starts at $238
You can cop their gear on their website, at pop-up events, and even on BlackFashionFair.org. Plus, they recently dropped a fire collab with Jean-Michel Basquiat's estate. 🎨 And don't even get us started on their Camera Bag – it's giving us major vintage camera vibes!
2. Fforme: Where Style Meets Street
Mastermind: Paul Helbers
Showtime: 12pm on Sunday
Aesthetic: Shiny Fabrics and Low-Key Swag
Fforme is where the streets meet sophistication, brought to you by the genius Paul Helbers. With experience from top dogs like Margiela and Louis Vuitton, you know it's gonna be lit. Their designs rock architectural shapes and an Insta-worthy neutral palette.
Price Tags:
Shirts: Starting at $900
Coats: Up to $4,990
Catch their drip on Airmail.com and their own website. Their Fall 23 collection was a whole mood, showcased in a Chelsea art gallery. 🎨
3. Grace Ling: Playful Vibes with a Side of 3D Magic
Creative Genius: Grace Ling
Debut: September 8
Signature Move: 3D Printed Metal Swag
Say hi to Grace Ling, the fashion queen who trained with Thom Browne and The Row. Her style? Playful and fierce. She's all about them 3D printed metal pieces that scream innovation.
Price Tags:
Clothes and accessories: $390 – $2,950
You can shop her gear on Net-a-Porter, FWRD, and her own website. Oh, and she's been making waves in the fashion world. She's now part of the CFDA fam and bagged the CFDA's inaugural AAPI Design and Innovation Grant. 🏆
4. Chan Chit Lo: From Trash to Luxury
Boss Lady: Venus Lo
Showtime: 2-day knitwear party on Sept. 9
Claim to Fame: Knitwear Made from Recycled Denim
Chan Chit Lo is all about that eco-friendly luxury. They're turning "One man's trash is another man's treasure" into a whole fashion statement. Their knitwear-focused presentation during NYFW is gonna be 🔥.
Price Tags: Secret club! You gotta ask.
Chan Chit Lo is also expanding, dropping a dope range of homeware pieces made from recycled leather. Saving the planet never looked so good! 🌎💚
5. Sho Konishi: Art You Can Wear
Fashion Wizard: Sho Konishi
Debut: September 13
Claim to Fame: Silver Chrome Vinyl Armor
Sho Konishi, the fashion and costume master, is about to make his debut at NYFW. His brand is all about wearable art. Just picture rockin' that silver chrome vinyl armor – it's a whole vibe!
Price Tags:
Flip flops: $40
Exclusive pieces: Up to $2,500
Sho Konishi's been busy too. He teamed up with a Japanese label for a killer runway show, designed outfits for the Tokyo Paralympics, and even hooked up the costumes for "Charlie and the Chocolate Factory." This dude's on fire! 🔥🍫
In a nutshell, New York Fashion Week Spring 24 is gonna be epic! Keep your eyes peeled for these five brands that are about to drop the hottest fashion bombs. From Advisry's movie magic to Fforme's street swag, Grace Ling's 3D metal game, Chan Chit Lo's eco vibes, and Sho Konishi's wearable artistry, they're all gonna make you say, "Yaaas, slay!"
Also Read: New Zealand Fashion Week: Trendy Revival and Cultural Fusion