Are you ready for a fashion revolution? Hold onto your hats because KAZO Fashion, the go-to brand for all things chic and trendy, just dropped a fashion bombshell! They've teamed up with the one and only Janhvi Kapoor, and it's going to be a fashion fiesta like no other!
Say Hello to the New Era
KAZO Fashion has always been synonymous with style and sophistication, but now, with Janhvi Kapoor strutting her stuff as their brand ambassador, they're taking things to a whole new level! They're not just going to lead the fashion scene; they're going to own it, lock, stock, and runway.
Janhvi Kapoor: The Style Icon
Janhvi Kapoor spills the beans on why she's so excited about this partnership. She says, "KAZO isn't just a brand; it's a celebration of being fabulous through fashion. They've got everything from glitzy glam to understated elegance. With KAZO, you can be YOU, loud and proud. It's like they've turned my wardrobe dreams into reality!"
It's not just about clothes; it's about expressing your inner style queen, and Janhvi Kapoor is here to show you how it's done.
Creative Magic Unleashed
But that's not all, folks! Divya Aggarwal, the Creative Director of KAZO, couldn't be more thrilled. She gushes, "Having Janhvi onboard is like adding a sprinkle of stardust to our creative mix. She's grace, she's style, she's everything KAZO stands for – living life to the fullest and looking fabulous doing it!"
Strategic Brilliance
Siddhant Aggarwal, the Director of Operations at KAZO, chips in with his two cents, "This partnership isn't just about looking good; it's about doing good business. With Janhvi Kapoor by our side, we're ready to conquer both the digital and physical fashion world. Get ready for fashion like you've never seen before!"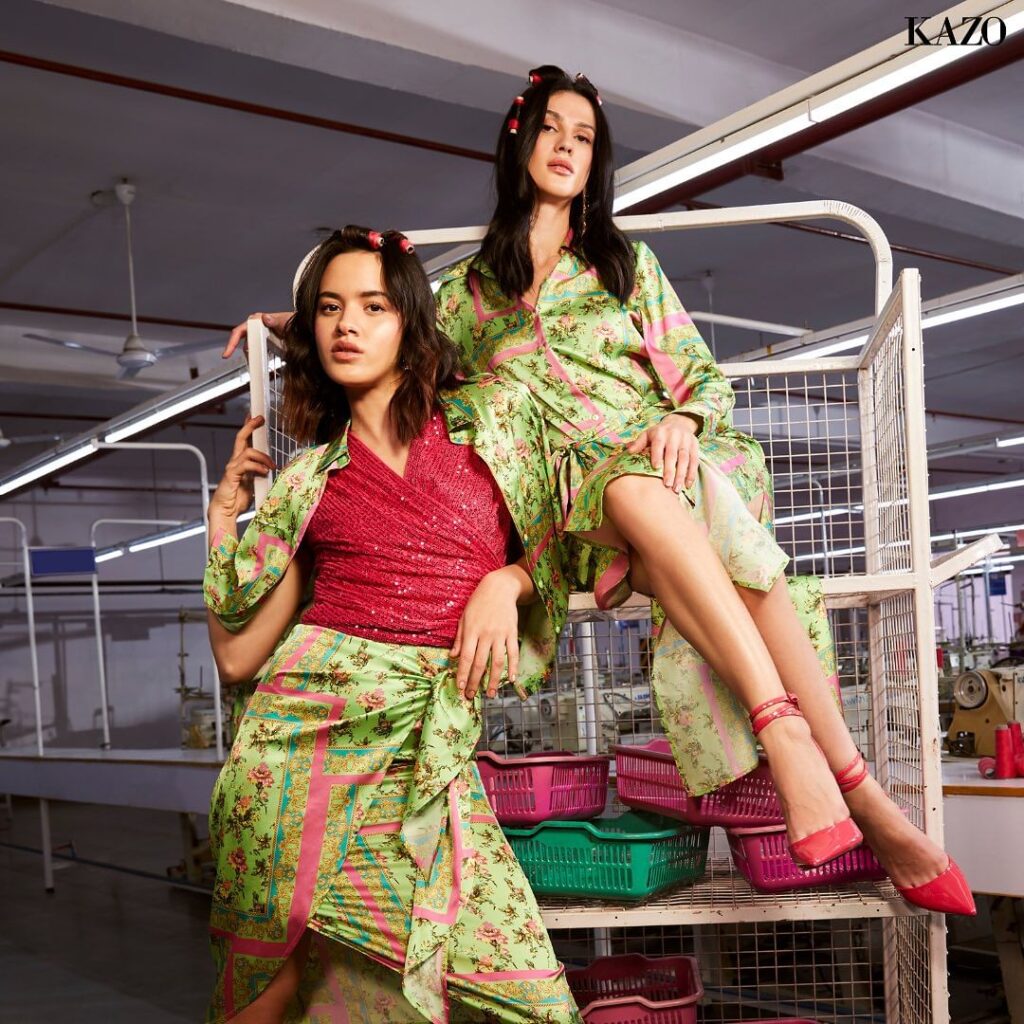 Stay on the Edge of Your Seat
And guess what, fashionistas? The party is just getting started! KAZO is gearing up to launch its AW (Autumn-Winter) collection, and with Janhvi Kapoor as the face of the brand, you can bet it's going to be off-the-charts fabulous. Get ready to cozy up in style this season!
In a nutshell, this collaboration is a match made in fashion heaven. KAZO and Janhvi Kapoor are about to redefine fashion in India, and it's going to be a riot of colors, styles, and pure awesomeness. So, keep those fashion antennas up, because this partnership is about to turn your wardrobe dreams into reality.
Also Read: Jahnvi Kapoor's Retro Saree Vibes: Pinkalicious Time Travel!