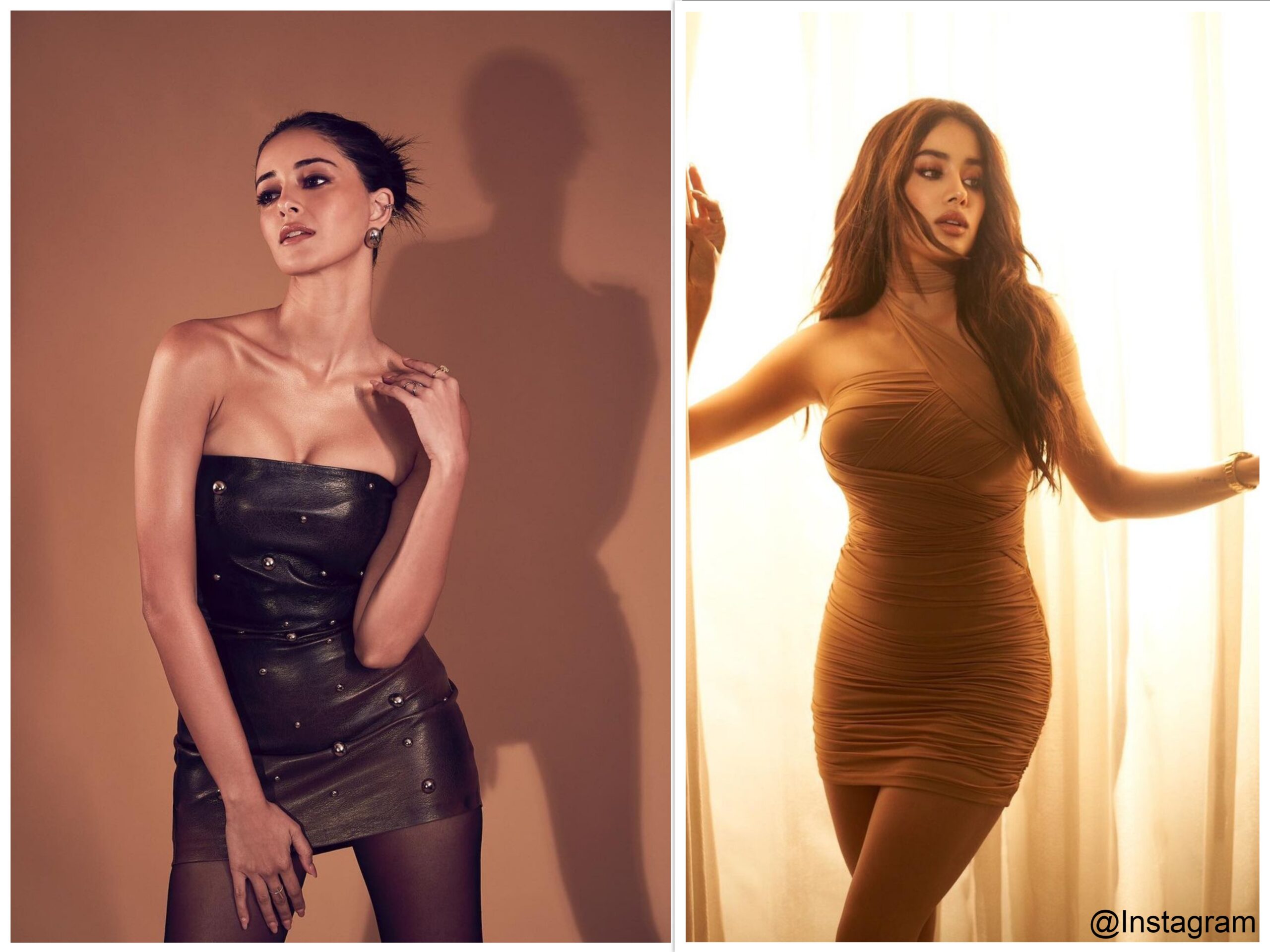 Hey there, fashion-forward peeps! Today, we're diving into the dazzling world of Gen Z fashion icons, Janhvi Kapoor and Ananya Panday. These two Bollywood divas are setting the weekend style game on fire, and we can't help but spill the tea on their fab looks!
Janhvi Kapoor's Sweet & Stylish Vibes
First up, we have Janhvi Kapoor, who recently dropped an Insta bomb that left us all shook! She was rocking a pastel bodycon dress that was pure goals. The dress, a chic creation from luxury brand Alexander Wang, came with a fancy ₹43,000 price tag. Ooh-la-la, talk about fancy pants!
Now, let's talk details. Her dress had that sexy one-shoulder action, some cool ruched bits for texture, a teeny-tiny hemline, and a body-hugging fit that made her curves look flawless. But here's the kicker: makeup artist Savleen Kaur Manchanda worked her magic and turned Janhvi into a real-life goddess.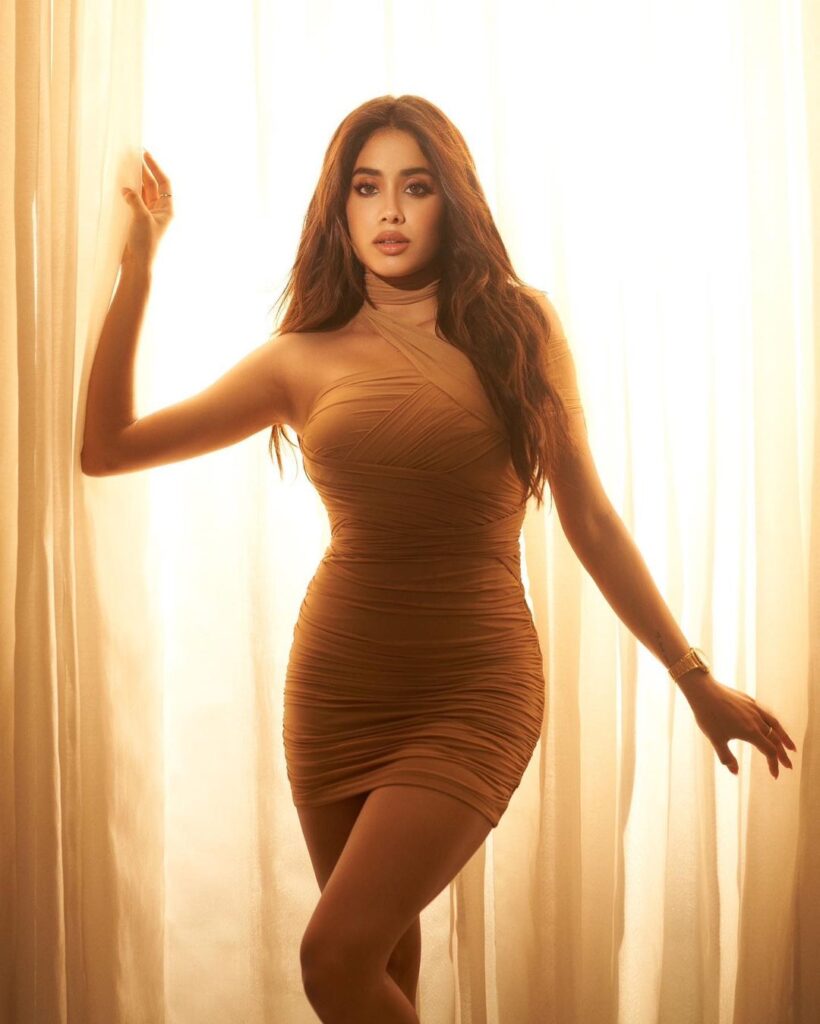 Janhvi went for the "less is more" approach with a nude eyeshadow, lashes that screamed "hello world," brows that were on fleek, smudged kajal for a smoky vibe, contoured cheeks, glowy highlighter, and glossy nude lips. Talk about a full-on glam transformation!
Her hair was slayed by Hiral Bhatia, who turned her curls into messy waves that were just the right amount of 'I woke up like this.' Janhvi Kapoor's style game is like, "Hey world, I'm here to slay!"
Also Read: Janhvi Kapoor Rocks the Runway at Lakme Fashion Week 2023!
Ananya Panday's Latex Lovin'
Now, let's switch gears to Ananya Panday – our girl who knows how to rock a little black dress like nobody's business! She strutted her stuff in a chic black latex number from Cultnaked. This outfit? Total confidence booster, for real!
Picture this: a strapless neckline, super shiny black latex fabric with silver bling-bling, a snug bodycon fit, and a mini hemline that could make heads turn. And if that's not enough, her fashion stylist Lakshmi Lehr sprinkled some magic dust with black stockings, copper button earrings, and killer black stiletto heels. Dang, girl!
But wait, there's more! Ananya's makeup game was lit, with a nude eyeshadow base, winged eyeliner that could cut glass, smudged kajal for that smoky charm, mascara for lashes that flirted with the camera, contoured cheeks with a blush that said "hello cheekbones," a glowy highlighter, and glossy nude lips. She owned that edgy look!
In a nutshell, Janhvi Kapoor and Ananya Panday are not just talented actresses but also fashion icons who understand the power of style. Whether it's chic and sweet or bold and glamorous, these two ladies show us how it's done. They don't just wear clothes; they own them, and that's what makes them our style crushes.
So, if you're looking for some major weekend fashion inspo, Janhvi and Ananya have got you covered. It's as if they're proclaiming, "Let's own this weekend, squad!" 💃💃
Also Read: Janhvi Kapoor and Ananya Panday: Ganesh Chaturthi Fashion Vibes