Hey there, fashion-forward folks! Are you ready to dive into the exciting world of tote bags? Well, you're in for a treat because we're about to take you on a whirlwind tour of the top 9 Indian tote bag brands that are rocking the fashion scene. Get ready to add some desi flair to your style!
1. FabIndia: Eco-Chic Vibes
Let's kick things off with FabIndia. These folks are all about eco-friendly fashion, and their tote bags are no exception. From vibrant prints to earthy tones, they've got something for every mood and occasion. Look good while doing good for the environment – that's FabIndia's motto!
2. Ritu Kumar: Tradition Meets Glam
If you want to carry a piece of Indian heritage with you, Ritu Kumar's tote bags are your go-to. Her designs are like a fusion of tradition and glam, with intricate embroidery that'll make heads turn wherever you go.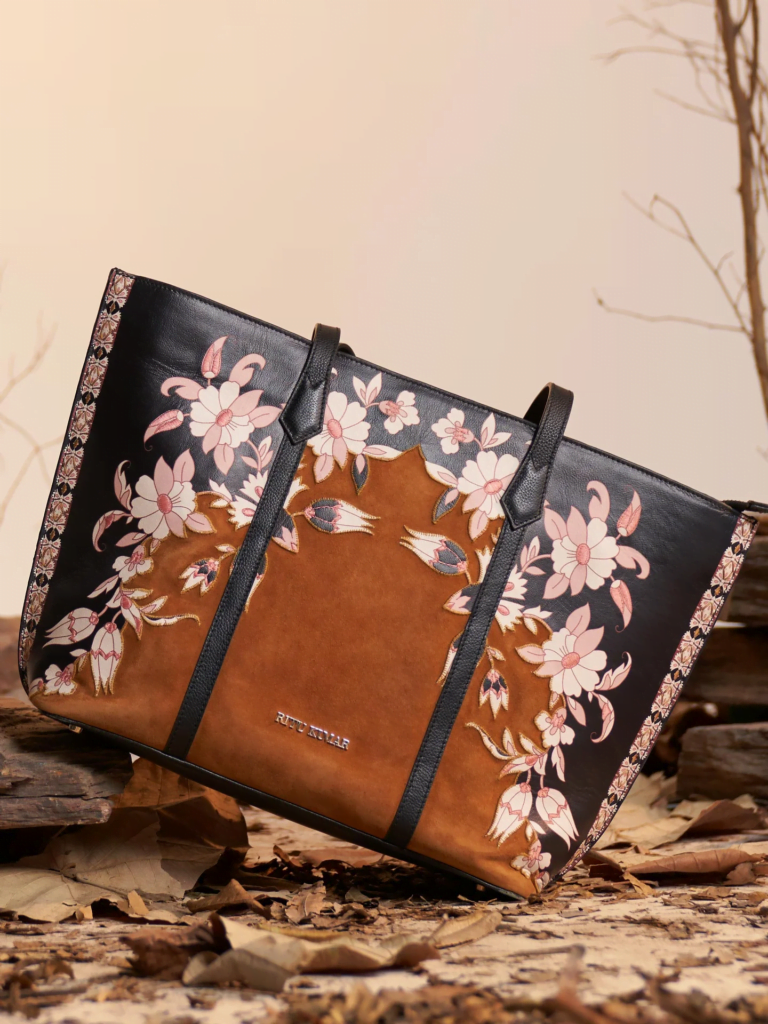 3. Chumbak: Quirky, Funky, Fun!
Say hello to Chumbak, the masters of quirky designs and vibrant colors. If you're all about standing out in a crowd, their tote bags with playful prints are perfect for you. Prepare to make a statement!
4. Westside : Elegance Redefined
For those moments when you need to ooze elegance, Westside has your back – or should we say, your shoulder? Their tote bags are a masterclass in style and detail. They're perfect for both formal gatherings and casual hangouts.
5. Baggit: Fashion Meets Functionality
Baggit is the name you should remember when you need a bag that's not just stylish but also practical. With various sizes and designs, they've got your back for any occasion. Fashion meets functionality right here!
6. Global Desi: Majestic Artistry
Global Desi knows how to make a statement with their tote bags. It's like carrying a piece of art wherever you go, and they're big on sustainability too – double win!
7. Tjori: Crafted Elegance
Tjori is all about celebrating Indian culture through handcrafted products. Their tote bags are no exception, with exquisite embroidery and handwork that'll make you the center of attention. It's craftsmanship at its best.
8. Hidesign: Leather Luxury
When it's time to up the luxury game, Hidesign comes to the rescue. Crafted from the finest leather, their tote bags are all about sophistication and timeless design. It's a symbol of impeccable taste!
9. Toteteca Bag Works: Customize Your Style
Last but not least, Toteteca Bag Works lets you unleash your inner designer. Want a tote bag that's uniquely you? You can customize your own with them. It's as if you've got a personal fashion magician at your beck and call!
In a nutshell, the world of Indian tote bags is a thrilling mix of tradition, innovation, and style. These top 9 brands have something for everyone – eco-chic vibes, traditional glam, quirky fun, elegant sophistication, and more. So, pick your favorite and get ready to turn your outfit into a fashion statement!
Also Read: Louis Vuitton's Trendy GO-14 Bag: Unveiling the Ultimate Style Statement!