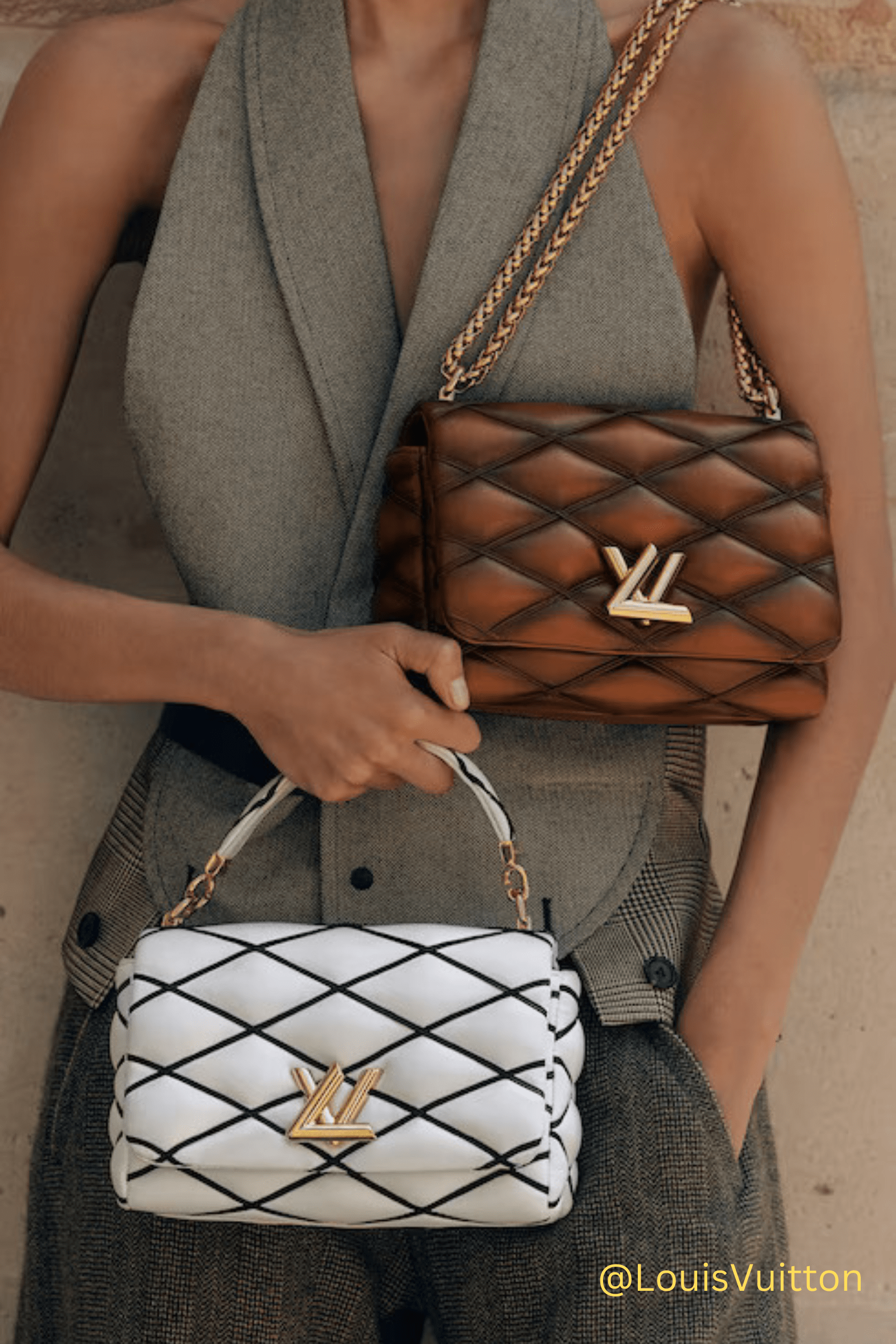 Hey there, fashion fam! 🛍️ Get ready to have your minds blown because we're diving into the awesomeness of Louis Vuitton's latest masterpiece – the GO-14 bag! 🙌 This bag is like a time machine that takes us back to 2014, and trust me, it's all sorts of iconic.
The GO-14 Bag: A Blast from the Past with a Dash of Now
So, picture this: it's 2014, and Nicolas Ghesquière is making his grand debut at Louis Vuitton. Fast forward to today, and we've got the GO-14 bag, which is like a tribute to that epic moment. The name itself is a wink at the year, and it's basically a swanky way of saying "Hey, remember that time Ghesquière started his magic?"
Old-School Vibes: Malletage Pattern and Trunk Talk
Let's talk design, peeps! The GO-14 bag is all about that classic "malletage" pattern. You know, the crisscross thing that's not just fancy but also functional. Back in the day, it kept fancy trunks' contents safe during travels. And guess what? That vibe is back, baby!
Fancy and Fabulous: Padded Goodness and Blingy Bits
Now, let's get into the nitty-gritty. This bag is all about that padded lambskin outside, which is basically like a big, comfy hug for your stuff. And wait for it… there's a slinky gold chain that you can remove! Talk about versatility, right? And the LV Twist lock? It's like the crown jewel, making you feel like a million bucks.
Colors Galore: Something for Everyone
Hold on to your hats, 'cause the GO-14 comes in a bunch of amazing shades. From Smoked Sable and Noir Rose for the adventurous souls, to classic Black, Beige, Navy, and White for those who love timeless vibes. Seriously, it's a color explosion!
Crafting Magic: Malletage Mysteries Unveiled
Okay, here's the cool part – crafting this bag takes more than 20 steps! Skilled artisans work their magic to get that malletage pattern just right. They add a special touch to make it satin-smooth or give it a toasted finish. Plus, gradient hues? They nail that too. It's basically art in bag form.
Star Power: Celebs Rocking the GO-14
Guess what? Celebs are loving this bag! Cate Blanchett flaunted it in London, and Hoyeon, the South Korean supermodel, celebrated her birthday with it. These stars know what's up when it comes to style!
Get Your Hands on It!
Here's the scoop – the GO-14 bag can be yours through concierge services, starting today. It's priced at $6,750, but hey, can you really put a price on being a trendsetter?
Wrap-Up: Elevate Your Style Game
Get ready to level up your fashion game with the GO-14 bag. It's not just an accessory; it's a piece of fashion history that's totally making waves. From Ghesquière's debut vibes to the killer malletage pattern, this bag is all kinds of fabulous. So, grab yours and be the envy of every fashionista out there!
Also Read: Louis Vuitton's Epic Fashion Show: From Mermaids to Magic