Hey there, fashion-forward friends! It's time to talk about a fashion trend that's cooler than your favorite emojis and as comfy as your go-to sweats – Corduroy Pants! 🤩
Groovy Texture Alert 🌟
First things first, corduroy pants are all about texture. Imagine your favorite ribbed sweater, but in pants form! Those lines, called "wales," give corduroy its groovy vibes. It's like wearing a stylish, wearable hug – you've got to feel it to believe it!
Timeless Vibes 🕰️
Corduroy pants are the OGs of fashion. We're talking 18th-century classics that still make us look fly. In a world where trends come and go like TikToks, corduroy stays. It's the ultimate "never out of style" statement.
Mix and Match Magic ✨
Ready to level up your fashion game? Corduroy pants are your sidekick. You can wear them to any gig – from a fancy dinner date to Netflix and chill with your crew. Match 'em with a snazzy shirt and blazer for some serious chic vibes, or keep it low-key with a tee and sneakers. You do you!
Comfiness Overload ☁️
Fall means getting cozy while staying stylish, and corduroy pants have got your back. The soft fabric feels like a dream against your skin, whether you're tackling a long workday or having a lazy weekend. It's all about that 'no compromises' fashion game.
Color Party 🎨
Corduroy pants come in a rainbow of colors. The classics like brown, olive, and rust scream autumn vibes. But you can also go all out with bold and pastel shades – make a statement, and show your true colors!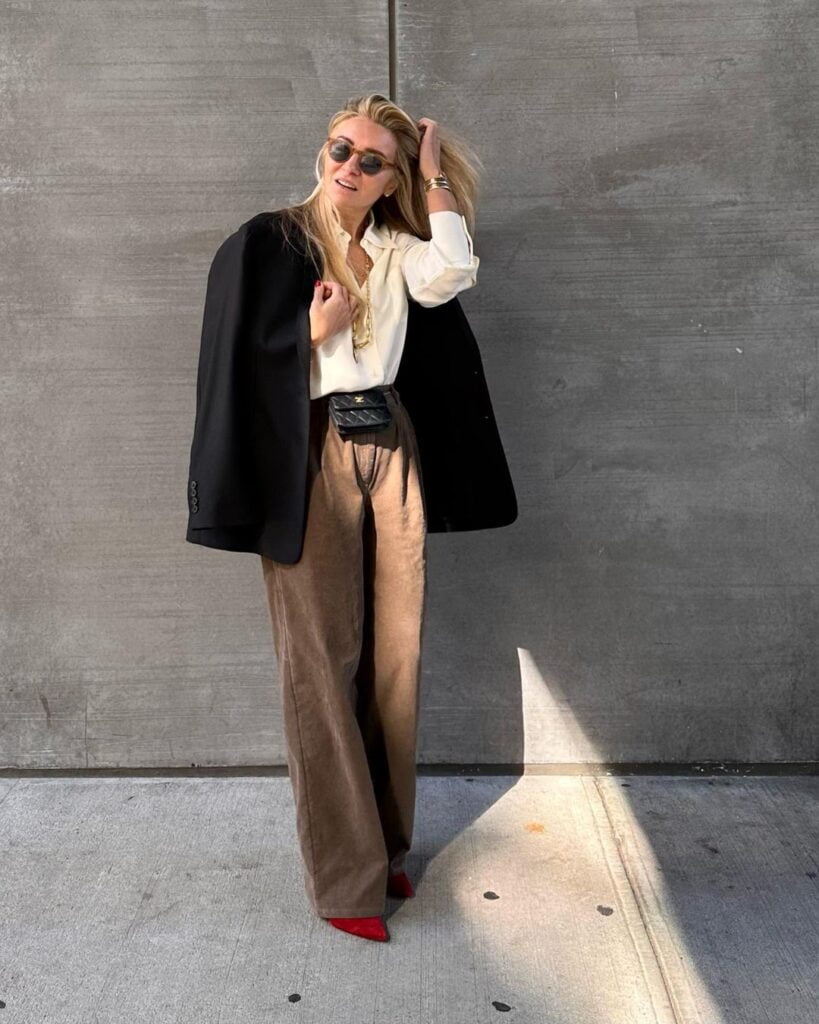 Invest in Durability 💪
Corduroy pants are like those friends who stick around. They're super durable, so they won't bail on you after a season. When you take care of them, they take care of you. It's a win-win situation!
Stylish Hacks 🙌
To rock those corduroy pants like a pro, here are some quick hacks:
1. Texture Play
Mix and match those textures. Think leather jackets or cozy woolly sweaters – it's like fashion magic.
2. Step Up Your Shoe Game
Boots, brogues, or cool kicks – your feet need to be as stylish as your pants.
3. Accessorize It Up
Add some zing with statement belts, funky scarves, or a trendy hat. Accessories are your fashion besties.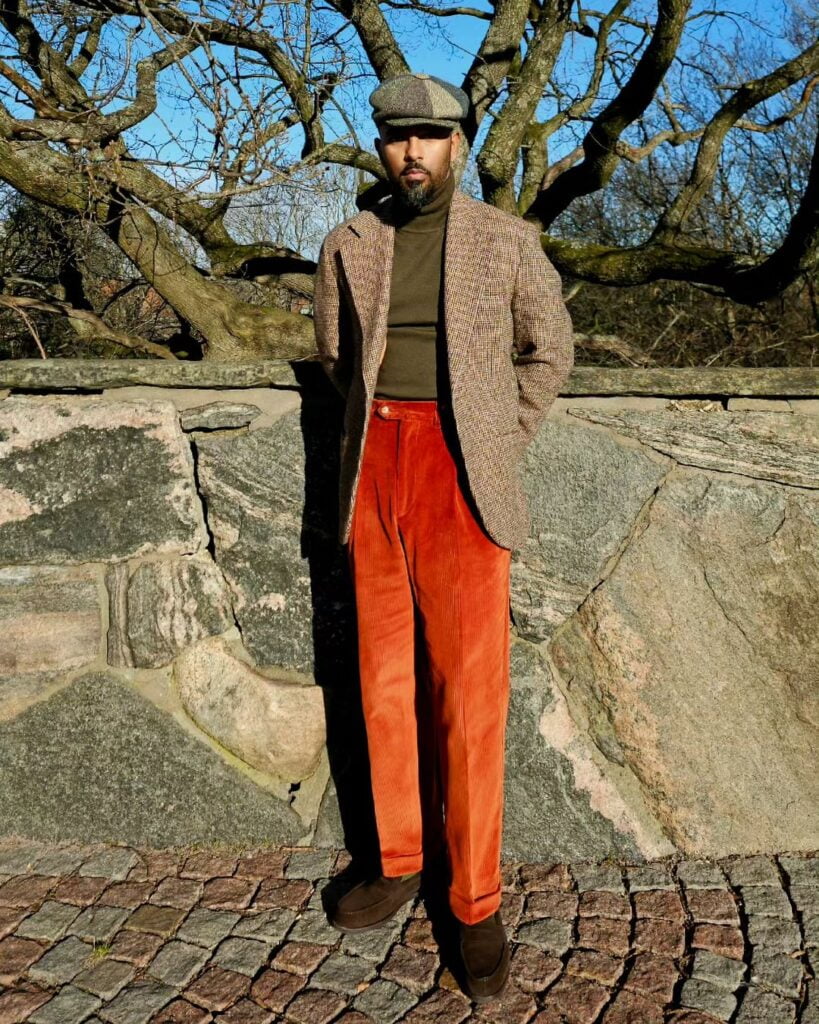 The Grand Finale
In the world of fall fashion, corduroy pants are the superstars. Timeless, comfy, and a perfect fit for your ever-evolving style. So, why wait? Grab your pair and slay the fashion game like the rockstar you are!
Also Read: Baggy Pants: Your Cool Style Upgrade!