Hey there, peeps! Get ready to be blown away because Alia Bhatt is back in action, and this time, she's slaying it in a cream blazer like the total boss she is. Alia, the ultimate Bollywood sensation, is at the peak of her game, and we're here to spill all the beans on her latest chic adventure.
The Alia Bhatt Show
Before we dive into her dazzling outfit, let's take a quick pit stop and admire the incredible journey of Alia Bhatt's Bollywood takeover. She's been killing it with her acting skills and charming smile, and right now, she's busy shooting for Vasan Bala's "Jigra," a movie that's got everyone buzzing.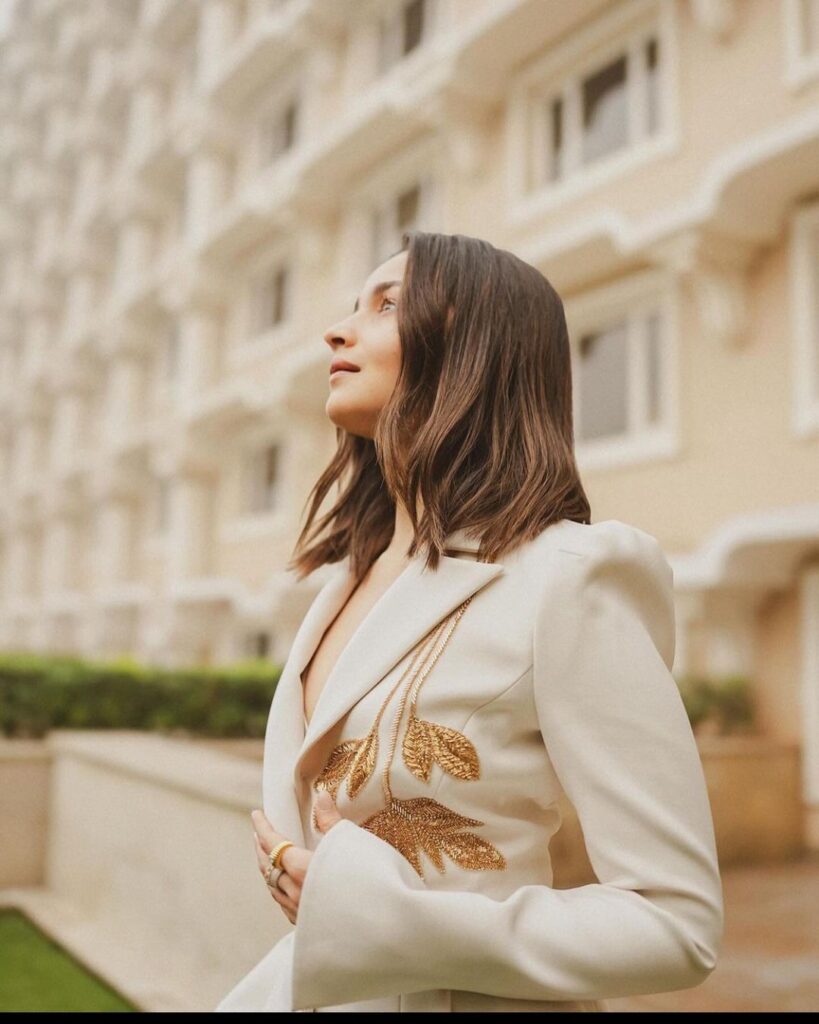 The Cream Blazer Extravaganza
So, picture this: Alia Bhatt strutting into an event in Delhi, turning heads and leaving jaws on the floor. What's she wearing, you ask? A cream blazer paired with matching pants, jazzed up with some golden detailing on the left side. Total fashion goals!
The Perfect Outfit
Alia's cream blazer is like a fashion statement that says, "I'm here to conquer the world." It fits like a glove, giving her that powerful yet elegant vibe. The matching pants complete the look, making her look like a million bucks. And let's not forget the golden embellishments – they're like sprinkles on the cupcake of perfection.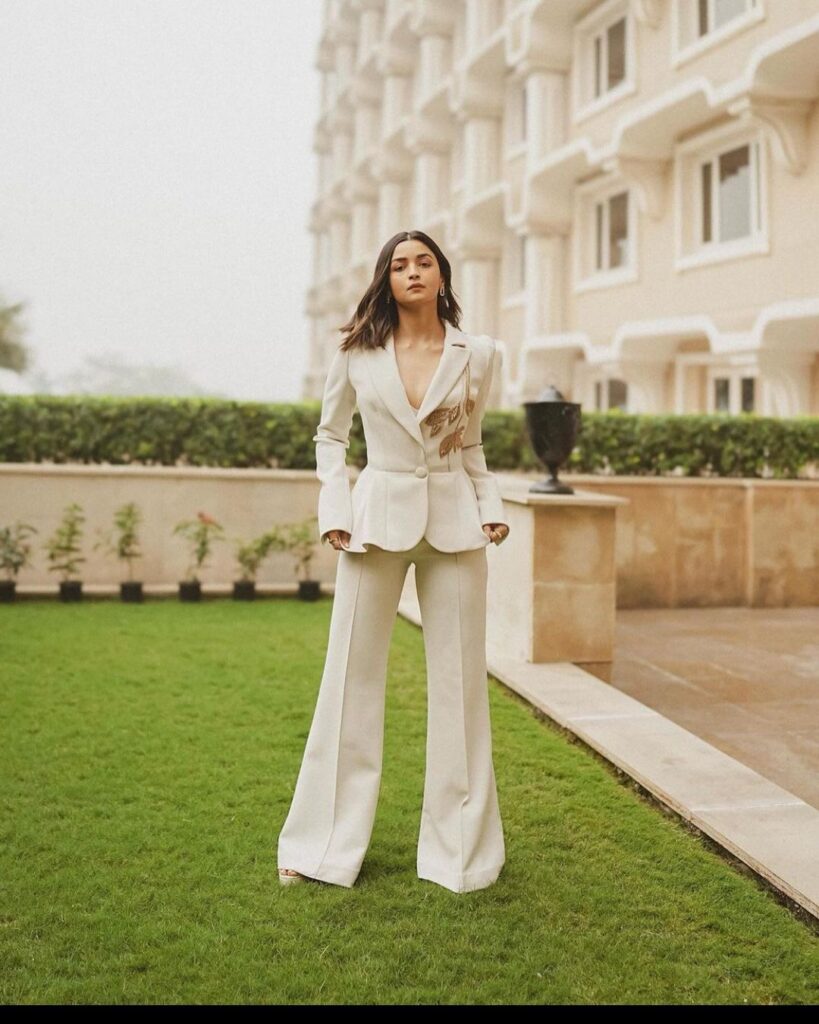 Rocking Her Signature Style
Alia's got this fabulous wavy short bob that's as iconic as her smile. She's kept her makeup minimal, showing off her natural beauty, and added some dainty jewelry for that extra touch of glam. It's the kind of style that makes you go, "Yaaas, girl!"
The Impact
Now, let's talk about the vibes Alia's outfit is giving off. That cream blazer? It's like her superhero cape, telling the world she's a force to be reckoned with. Her minimal makeup and choice of delicate jewelry? It's all about showing off her confidence and that million-dollar smile.
The Grand Finale
Alia Bhatt's Delhi appearance was a total showstopper. Her cream blazer look, complete with golden embellishments, was the ultimate fashion statement. As she continues to shine in the Bollywood universe, her style and undeniable talent are turning her into the ultimate Bollywood boss babe!
Also Read: Alia Bhatt's Super Cool Sustainable Style Wins Hearts at National Film Awards!