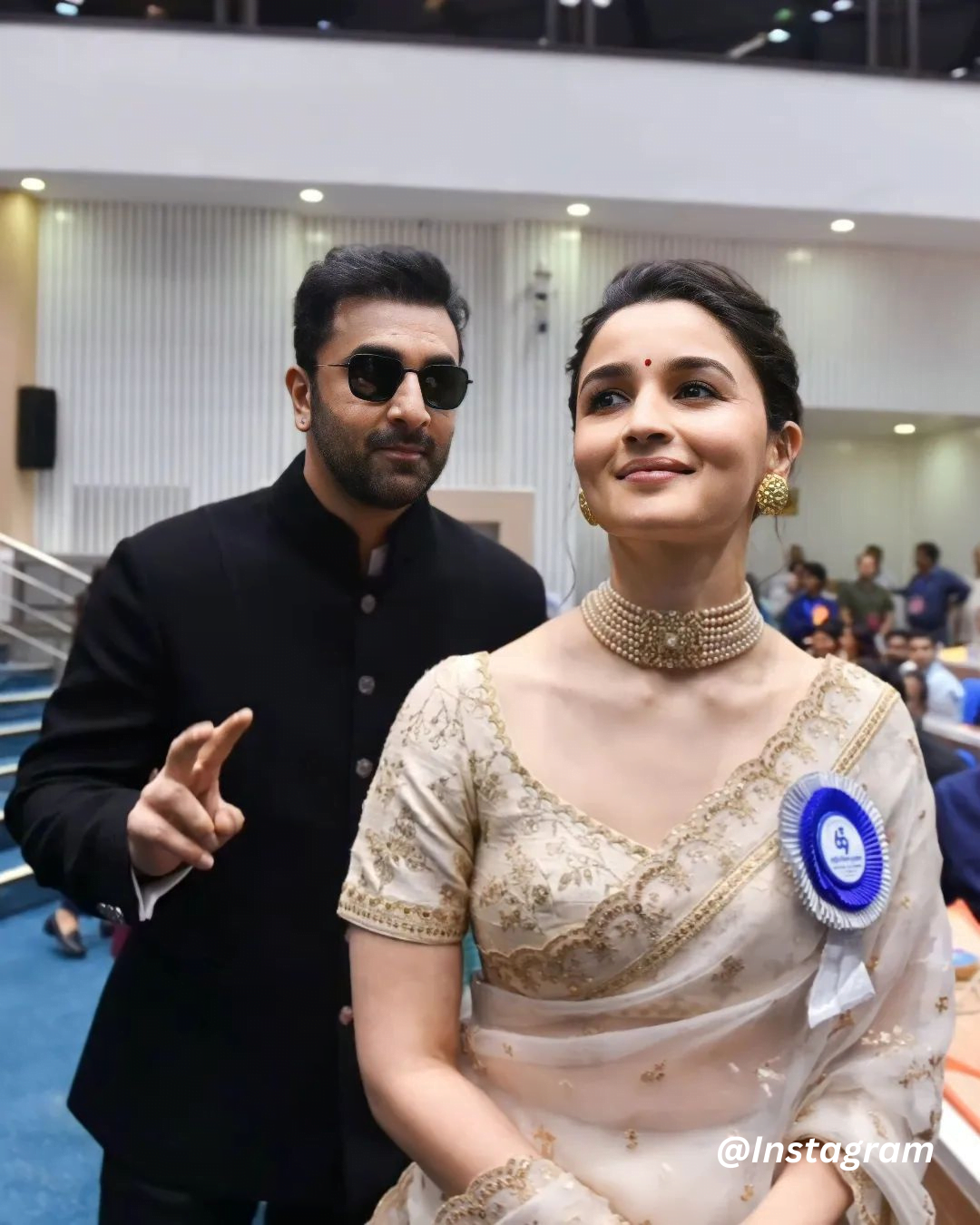 Hey there, peeps! If you thought award ceremonies were all about glam and glitter, you haven't met our girl, Alia Bhatt. She's just proved that you can be cool, eco-friendly, and slay the red carpet all at once.
Alia's Awesome White Sabyasachi Wedding Saree
So, picture this: Alia rolls up to the National Film Awards in Delhi, looking like a total stunner. What's the secret to her fabulous look? Her wedding saree! Yep, the same one she wore when she tied the knot with Ranbir Kapoor. It's a white beauty with golden embroidery, courtesy of designer Sabyasachi.
Stylin' It Out
Alia didn't just rehash her old look. No way! She totally rocked her bun, added some cool jewelry, and nailed the traditional vibe with kohl-rimmed eyes and a red bindi. She even went all in with some white roses in her hair, channeling her character from "Gangubai Kathiawadi." Talk about nailing a look, right?
Fans Go Crazy
Guess what happened when pics and videos hit the 'Gram? Her fans lost it! They couldn't stop gushing about how stunning she looked. A fan chimed in, saying, "She looks absolutely breathtaking," and we couldn't nod in agreement more. Another fan loved that she kept it real and wore the saree just as it is. And one more fan was all about the fact that she's killing it in every way – personally and professionally!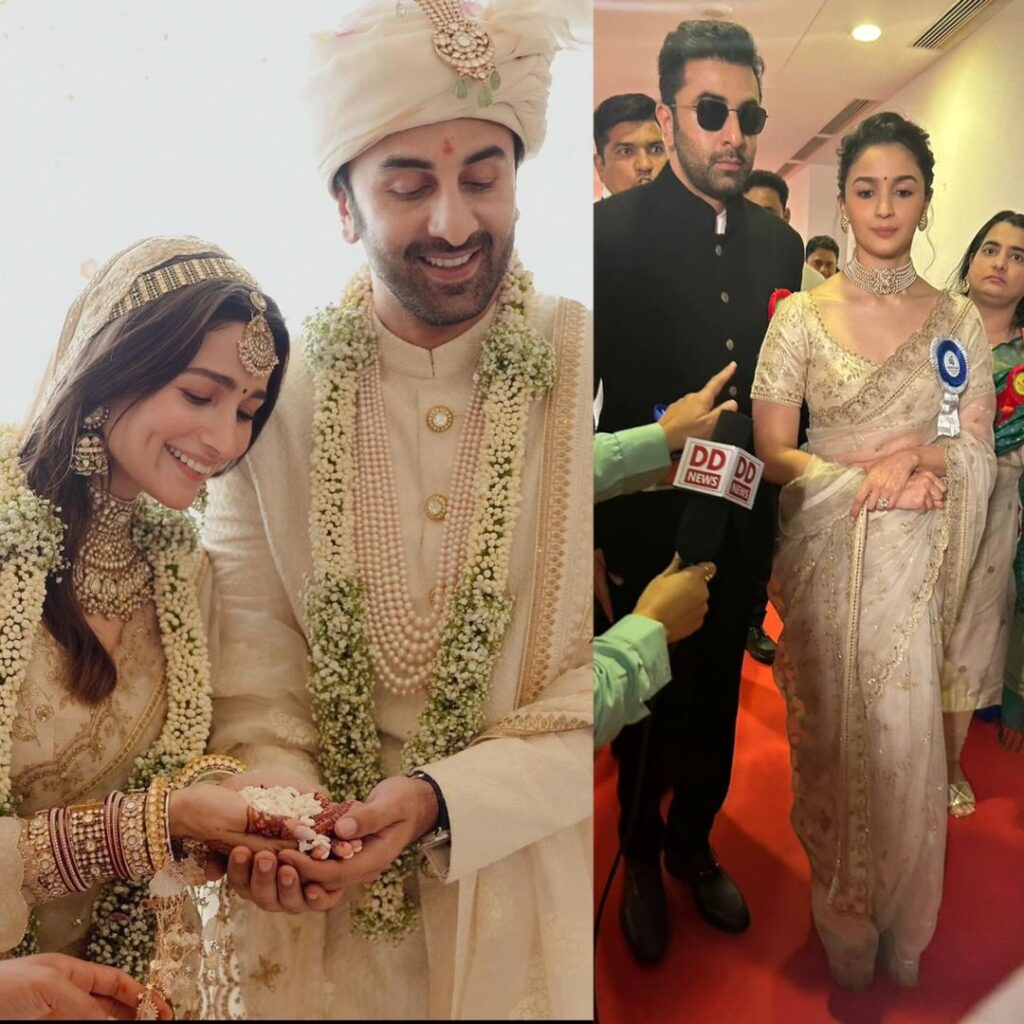 Ranbir's Candid Clicks
Oh, and here's the cutest part. Ranbir Kapoor, her main squeeze, was right there, capturing every moment on his phone. Yep, it was an "aww" moment, for sure.
Alia's Wedding Saree Saga
Quick rewind to their wedding day: Alia looked drop-dead gorgeous in the same ivory saree with those pretty golden details. She paired it up with some heavy-duty kundan jewelry but kept her makeup low-key. In an interview with Vogue, she spilled the beans about why she chose a saree for her wedding. She said, "I love a saree. It's clear as day – the saree is the comfiest outfit ever!" So, there you have it!
It's All About Sustainability, Baby!
What makes this whole story even more awesome is that Alia's choice to reuse her wedding saree sends a powerful message about sustainability. In a world where the fashion industry is catching heat for its environmental impact, Alia is doing her bit to keep it real and eco-friendly.
Viral Vibes
No surprises here – the internet couldn't get enough of Alia's stylish sustainable statement. Videos and pics went viral faster than you can say "Bollywood." Her fashion-forward but eco-conscious choice resonated with fans who dig her commitment to being a game-changer.
So, there you have it, folks. Alia Bhatt isn't just an A-lister; she's a sustainability superstar too! She's redefining the fashion game and inspiring a whole bunch of peeps to keep it cool and eco-friendly.
Also Read: Elle Beauty Awards 2023: Who Slayed the Fashion Game!