Hey there, fashion fanatics! Get ready for a rollercoaster ride through the dazzling world of fashion with a dash of sibling love and a sprinkle of pure talent. Alana Hadid, the older sister of supermodels Gigi and Bella Hadid, just made her grand entrance into the fashion universe, and let us tell you, it's nothing short of spectacular!
The Glamorous Debut
Imagine this: Alana strutting her stuff down the runway at the Elene Velez show during New York Fashion Week. She's rocking a beige corset-style gown, lace gloves, and knee-high white boots. It's a sight to behold, and she's owning every moment. Alana's catwalk debut is like a firework show on the fashion stage – dazzling, captivating, and unforgettable!
Behind the Scenes Scoop
But wait, there's more! We got a sneak peek behind the scenes, thanks to Alana's Instagram. She posted about her glamorous adventure, thanking the brilliant designer Elene Velez for letting her rock their fabulous creation. Elene Velez couldn't help but shower Alana with praise for bringing the evening to life. It's all the glitz and glamour you could ever ask for.
A World Tour in Style
And it's not just about New York, folks! Alana is taking her talent global. She wowed audiences at Saks Potts' spring 2024 show during Copenhagen Fashion Week. Just a few days before that, she left her mark at the Munthe fashion show. Alana isn't just chasing her dreams; she's chasing them around the world!
Passion Ignited
In an exclusive chat with PEOPLE, Alana spilled the beans on her fashion journey: "I said yes because it's something I decided to do in my 40s – just saying yes to lots of things, and it was amazing. It was phenomenal." Her words are like a jolt of inspiration for anyone who's ever thought it's too late to follow their passion.
Sibling Love & Support
But here's the heartwarming part: Alana's superstar sisters, Gigi and Bella Hadid, have been her biggest cheerleaders. They've been there, front and center, rooting for their big sister. Alana can't help but gush about her family's support, saying, "We're a super supportive family of all the things that everyone's doing. They were like, 'You've got this!' That's what we call some serious sibling love!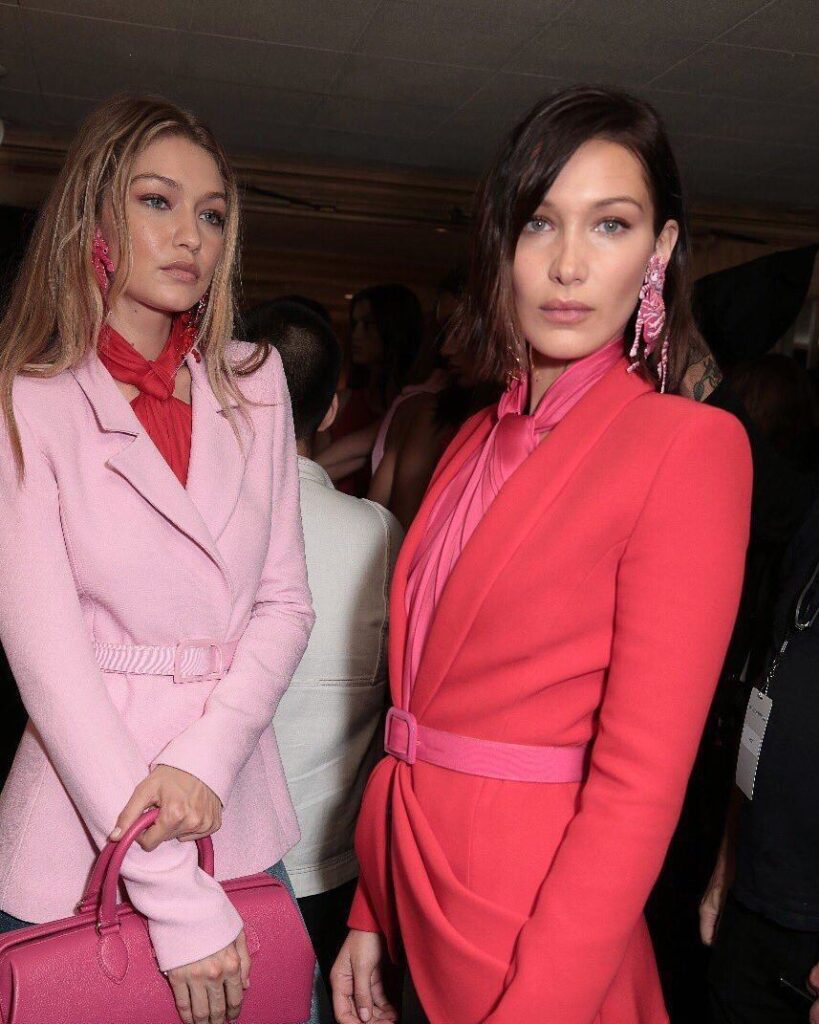 Wrap It Up
In a nutshell, Alana Hadid's fashion debut is a showstopper! It's a tale of chasing dreams, conquering runways, and having a superstar support squad. Keep your eyes on this rising star; she's here to dazzle and inspire us all!
Also Read: Peacock's '2.0' Collection Shines at New York Fashion Week.