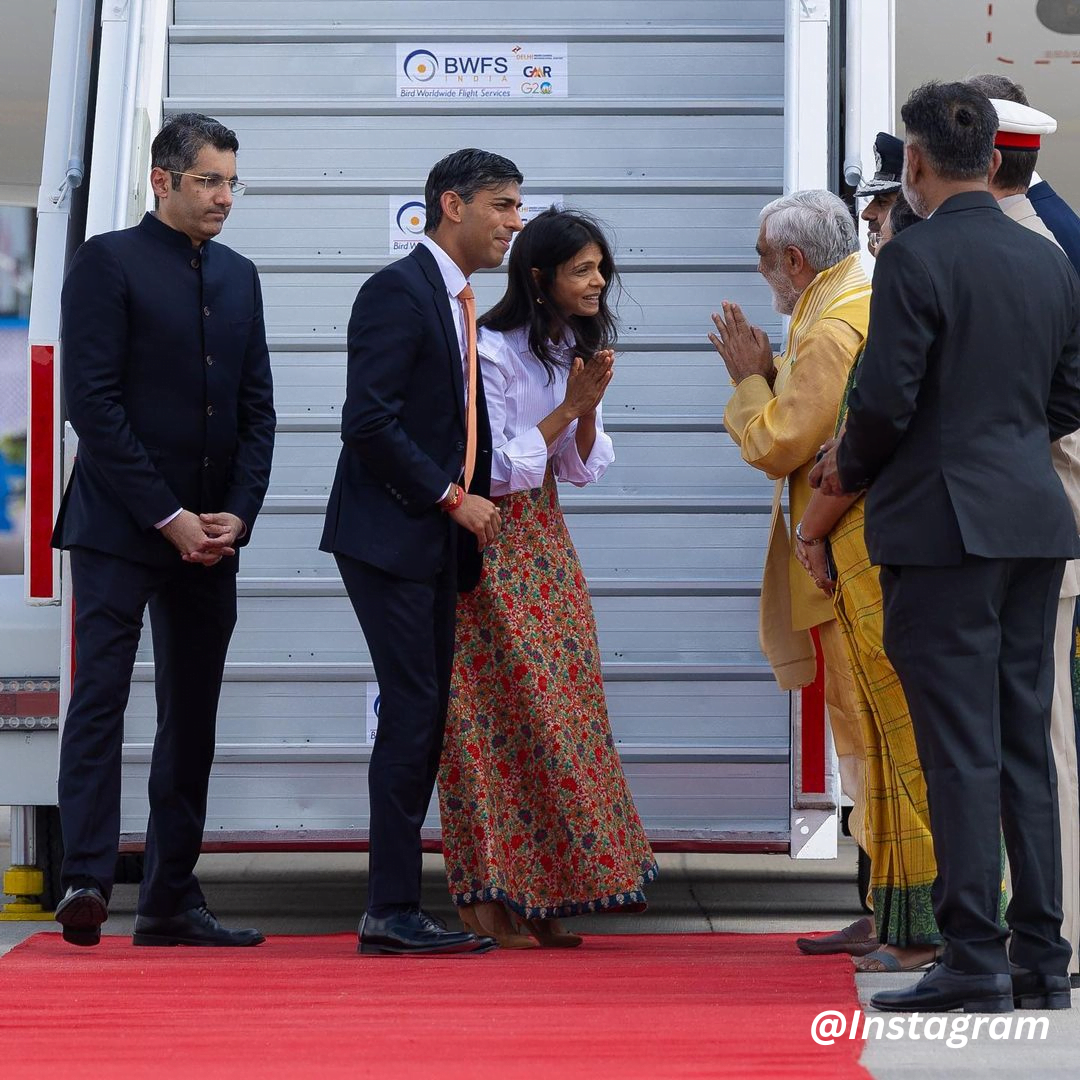 Hey there, fashion fanatics and trendsetters! Let's talk about something that's as hot as freshly baked cookies straight out of the oven – Akshata Murty's fabulous fashion choices at the G20 Summit! Get ready for a style rollercoaster because this is going to be a wild ride!
The Grand Arrival
Picture this: Akshata Murty stepping off the plane in New Delhi, and boom! The fashion fireworks begin! She didn't just arrive; she made an entrance. It's like the fashion gods themselves were showering her with compliments.
Fusion Frenzy
Now, hold onto your hats (or stylish turbans) because Akshata knows how to blend the best of both worlds. She rocked a crisp white shirt with a traditional floral-print maxi skirt that had everyone drooling. It's like she had a magic wand that combined Indian tradition with Western flair, and voilà – fashion perfection!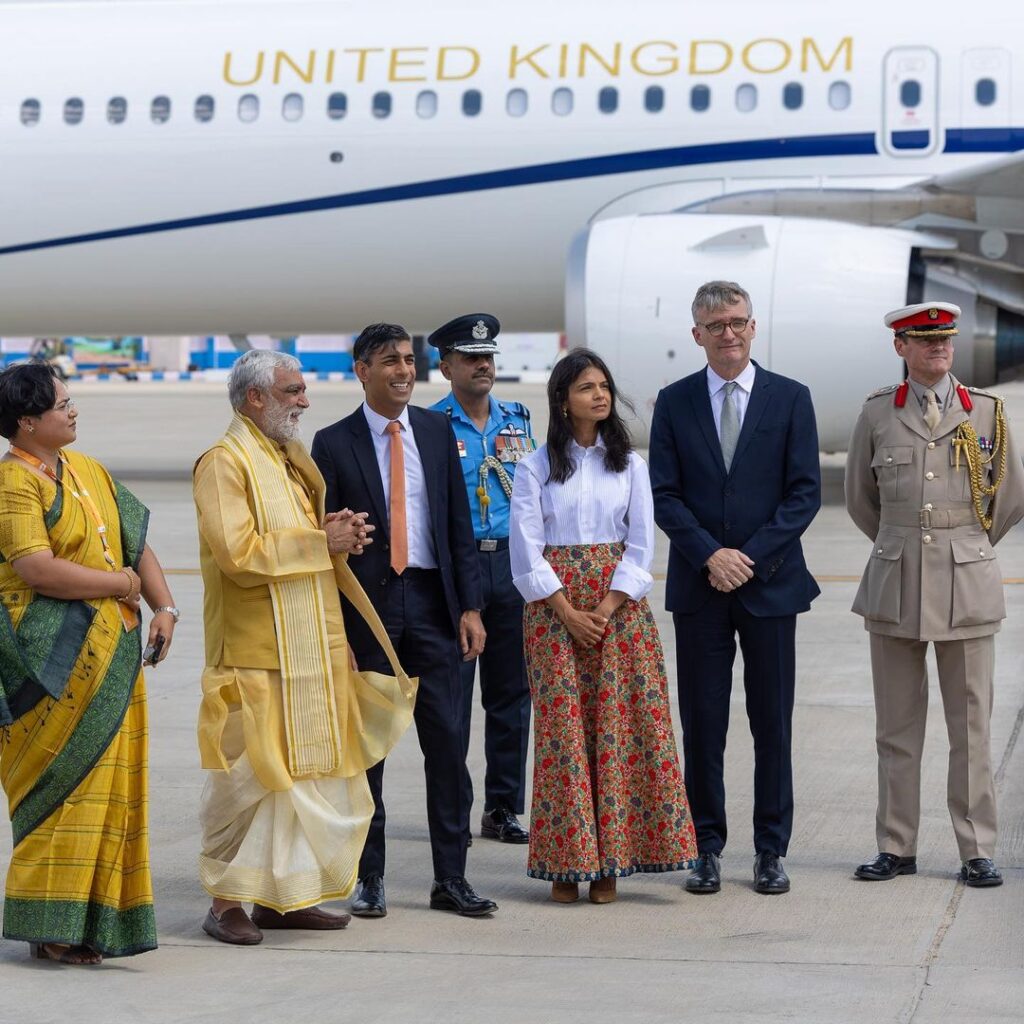 Going Desi with a Twist
At the British Council India, Akshata unveiled a multicolored printed co-ord set called the "Wild Iris." It's from Drawn, an Indian label with a dash of contemporary pizzazz. Minimal jewelry and nude makeup completed her look – talk about effortlessly chic!
Slow Fashion Advocate
But wait, there's more to this fashion fairy tale. Akshata decided to support "slow fashion." At the Indian Agricultural Research Institute, she flaunted a lilac marble-print dress by Manimekala, a London-based label with Indian-British roots. She's not just a style icon; she's a sustainable fashion superhero!
Gala Dinner Glam
Now, here comes the grand finale – the G20 Gala Dinner hosted by President Droupadi Murmu. Akshata turned heads in a printed silk dress bursting with green, blue, and magenta hues. Floral motifs? Check. V-neck? Check. Flowy silhouette? Double check! With dangling earrings and heels, she was ready to dance the night away in style.
Traditional Twist
But just when you thought you'd seen it all, Akshata switched gears. At the Akshardham Temple, she chose a complete traditional look – a magenta-pink salwar and a mustard kurta with floral motifs. She nailed the traditional bangles and golden hoops, complete with a little red bindi. It was like a fashion tribute to our rich heritage.
Timeless Elegance
Last but not least, Akshata wrapped things up in a pastel pink sari with golden embroidery. The timeless elegance of this outfit was out of this world. Her statement drop earrings, neatly-tied bun, and a no-makeup-makeup look gave us major retro vibes.
In a nutshell, Akshata Murty was the fashion queen of the G20 Summit. Her outfits weren't just clothes; they were stories waiting to be told. She effortlessly blended cultures, supported sustainability, and embraced her roots in the most stylish way possible.
So, whether you're a fashion enthusiast or just looking for some wardrobe inspiration, Akshata Murty's G20 fashion fiesta is the place to be!
Also Read: Priyanka Chopra Slayed at Victoria's Secret 2023!