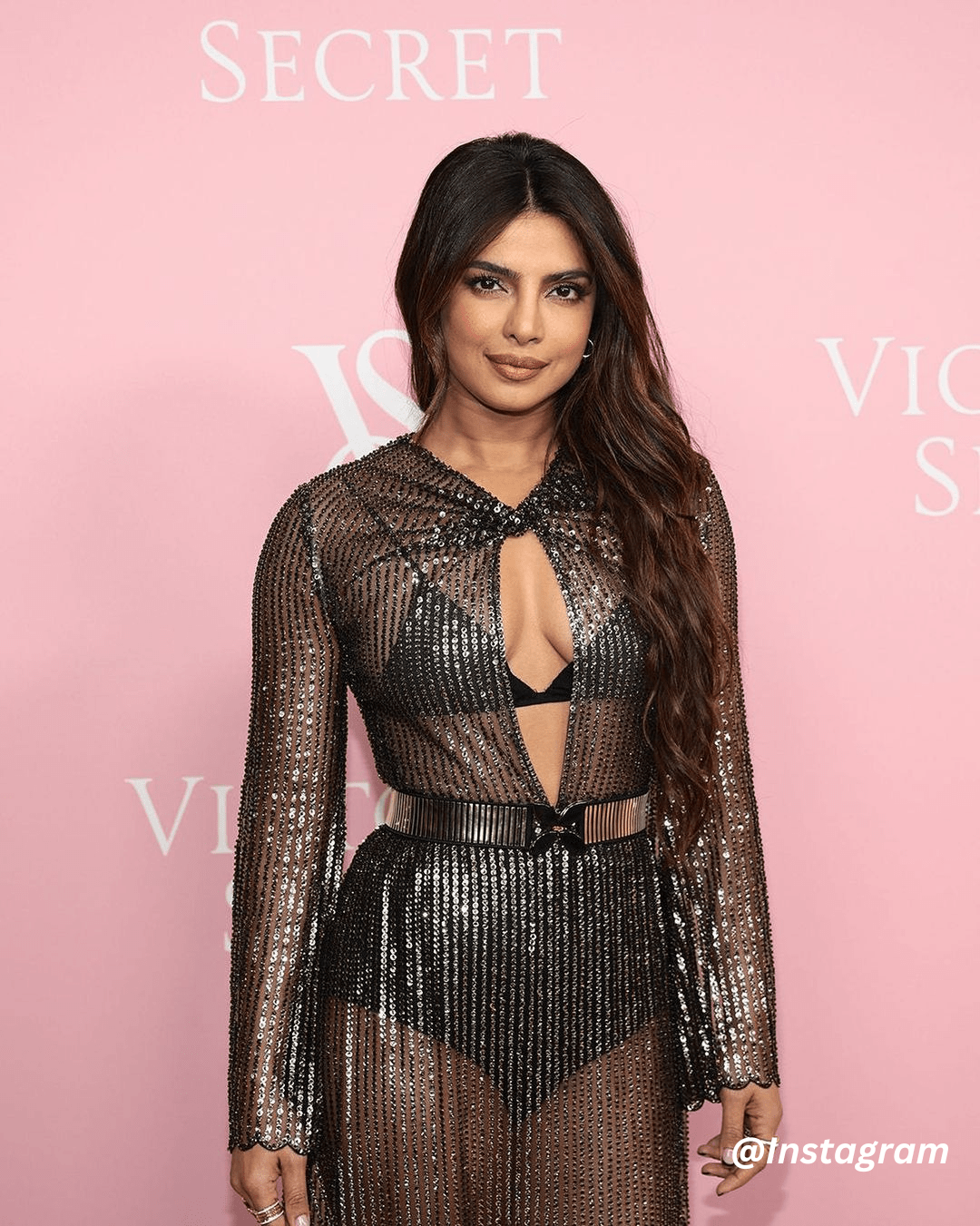 Alright, folks, buckle up because we're diving into the glitzy world of fashion and celebs at the Victoria's Secret Fashion Show 2023! And guess who stole the show? None other than the fabulous Priyanka Chopra, and we're here to spill all the tea!
Star-Studded Extravaganza
Picture this: The Manhattan Center in New York, a Wednesday night, and a red carpet rolled out for some serious VIP action. This wasn't just any party; it was THE Victoria's Secret Fashion Show! Celebs, supermodels, and fashionistas swarmed the scene, but our girl Priyanka was the one who had everyone's jaws dropping.
The Outfit That Slays
Now, let's talk about Priyanka's outfit – it was lit! She rocked a killer shimmery black sheer dress that showed off her inner fashion goddess. To complete the look, she slapped on a metallic belt that cinched her waist like a boss. Her hair? Flowing waves of fabulousness. And her makeup? Full-on glam mode, folks.
Red Carpet Queen
Priyanka strutted down the red carpet like she owned the place, and you know what? She kinda did. Her confidence was off the charts, and that dazzling smile? It could blind you with its brilliance. Fans and fashion fanatics couldn't stop gushing about how "gorgeous" she looked.
Also Read: Priyanka's Bling-Bling Bralette Stole the Show at Nick's Concert!
Instagram Frenzy
After the show, the internet exploded with Priyanka fever! An Insta fan page dropped some seriously fire pics with the caption, "Priyanka attends Victoria's Secret The Tour '23 in New York on 06 Sep 2023." And let's talk comments – "Absolutely breathtaking 🔥," "A total stunner 🔥," and "Oh my goodness, incredibly gorgeous!!!" Seriously, folks, these reactions are the real deal. 🙌
But that's not all. The fan page also gave us the inside scoop with pics of Priyanka hanging out with a fan backstage. Selfies and victory signs? Check. Candid smiles that could melt glaciers? Double check. Fans couldn't get enough, and they let it all out in the comments.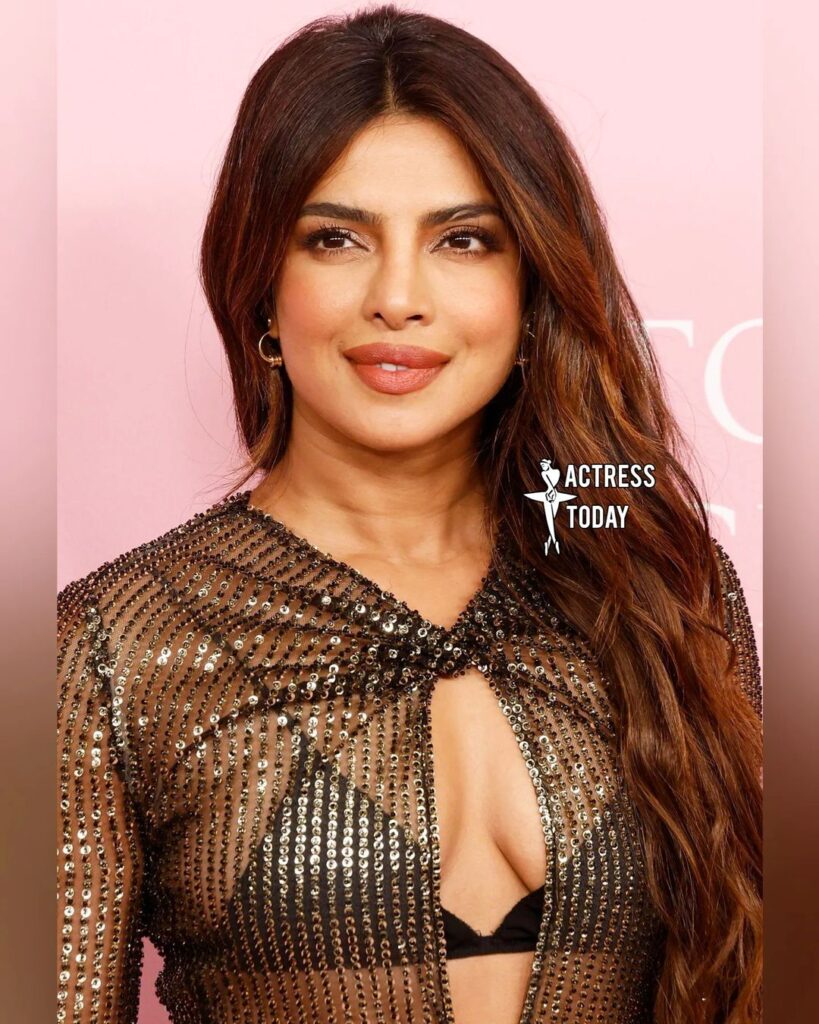 Priyanka: Ultimate Hype Woman
Here's the thing – Priyanka Chopra is not just a global superstar; she's also the ultimate cheerleader for her hubby, Nick Jonas. She's been rocking out at Nick's Jonas Brothers' concerts like a true rockstar herself. From Austin to New York, Los Angeles, and beyond, she's been by his side, and her social media is the receipts.
She's been keeping us in the loop with her killer concert outfits, sweet moments with Nick, and even some fam time. It's like a fairy tale love story, and we're here for it!
What's Next?
While Priyanka's been slaying the red carpet and rocking out at concerts, she's also got some killer projects in the pipeline. Brace yourselves, peeps!
First up, "Heads of State" – a movie that's got us buzzing. She's sharing the screen with John Cena and Idris Elba. Can you say epic? 'Cause we can!
And if that's not enough, get ready for "Jee Le Zaraa," where she'll be shining bright with Alia Bhatt and Katrina Kaif. It's like a Bollywood dream team, and we can't wait!
In a nutshell, Priyanka Chopra's appearance at the Victoria's Secret Fashion Show 2023 was legendary. Her red carpet slayage, her infectious charm, and her unwavering support for Nick Jonas have us all hooked. She's not just a celeb; she's a style icon and the ultimate hype woman!
So, there you have it, folks – Priyanka Chopra taking the world by storm, one dazzling event at a time. 🔥
Also Read: Slay Alert: Priyanka's Jonas Brothers Concert Outfit Breaks the Internet