Hey there, fashion-forward pals! Get ready to spice up your wardrobe because we're diving into the hippest Pakistani dress designs of 2023. From casual hangs to glitzy events, we've got the lowdown on what's hot and how to stay effortlessly stylish all year round.
1. Keep It Sleek with the Minimalistic Salwar Kameez
Picture this: clean lines, soft colors, and just the right amount of bling. That's what the minimalistic Salwar Kameez is all about in 2023. It's a nod to tradition, but with a cool modern twist. Dress it up or dress it down – you're sure to turn heads wherever you go.
2. Embrace Timeless Elegance with the Anarkali Gown
If you've ever wanted to feel like royalty, the Anarkali gown is your go-to pick. This year, it's all about the details: intricate embroidery, unique cuts, and a fusion of old and new fabrics. Get ready to feel like a star at any event!
3. Dive into a Floral Fantasy with Digital Print Sarees
Sarees are the epitome of grace, and in 2023, they're getting a colorful makeover. Say hello to digital print sarees featuring vibrant floral patterns. These beauties blend tradition with a fresh, youthful vibe that's perfect for adding some pep to your style.
4. Get the Best of Both Worlds with the Sharara-Peplum Combo
Want to mix things up? The Sharara-Peplum combo is your style superhero! It's a blend of classic Sharara flair with the modern chicness of a peplum top. Perfect for weddings, parties, or just a day when you want to feel extra fabulous.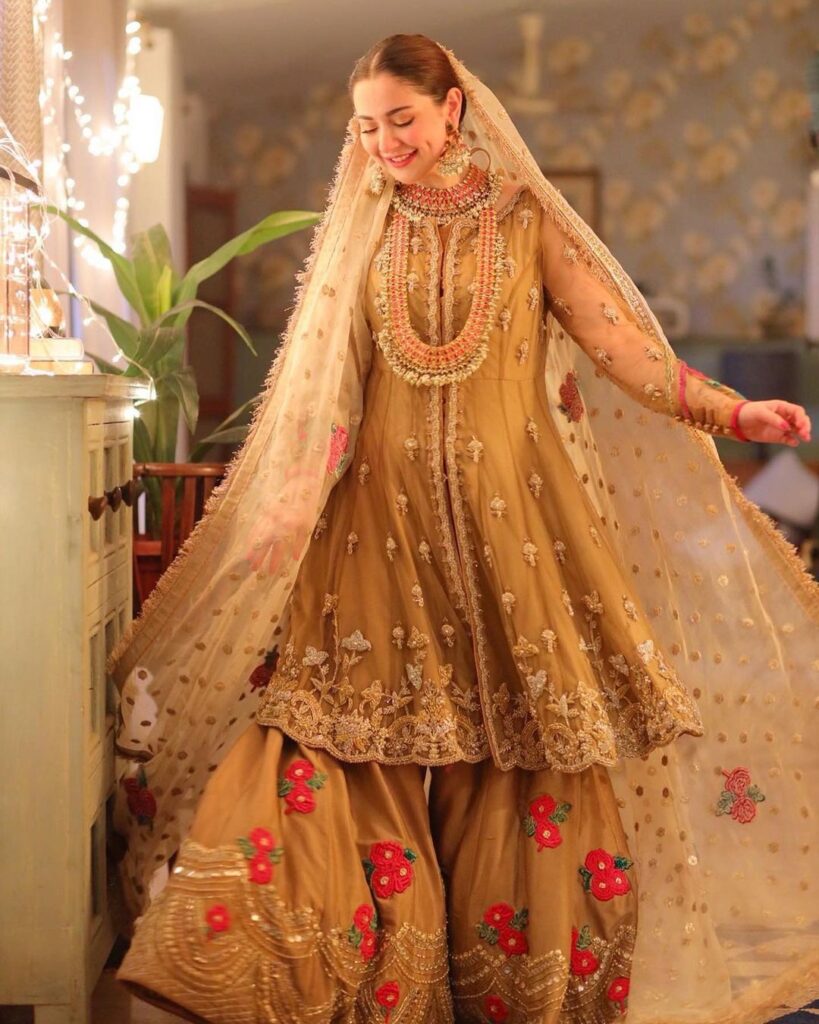 5. Accessorize Like a Boss
No outfit is complete without some snazzy accessories. Think big, think bold! Chunky bangles, oversized earrings, and statement necklaces are your secret weapons for taking your look to the next level. Don't forget to pick out footwear that's as fabulous as you are.
Wrap-Up:
2023 is shaping up to be a year of sartorial adventures in the world of Pakistani fashion. Whether you're feeling the sleek vibes of minimalistic Salwar Kameez, the regal elegance of Anarkali gowns, the flowery fun of digital print sarees, or the fusion awesomeness of Sharara-Peplum combos, there's something for everyone.
The key to staying stylish is to keep your finger on the pulse of what's in and make it your own. So, embrace these hot trends, add your unique spin, and get ready to rock every occasion. With these Pakistani dress designs, you're not just dressing to impress – you're dressing to slay! Stay cool, stay stylish! 😎✨
Also Read: Coorgi Chic: Saree Styling Made Fun!