Hey there, handsome fellas! We get it – you want to look like a million bucks without actually spending a million bucks. So, we've got your back with the top 5 budget-friendly facewashes for dudes in India. Let's dive in and keep that skin glowing without burning a hole in your pocket!
1. Nivea Men Deep Impact Facewash – The Dirt Buster!
Let's kick it off with a bang – Nivea Men's Deep Impact Facewash is your go-to dirt destroyer. Got oily skin or random impurities? No problemo! This bad boy with active charcoal goes deep, leaving your face feeling fresh and fabulous. Plus, it's easy on the wallet, so you can keep rocking that clean look.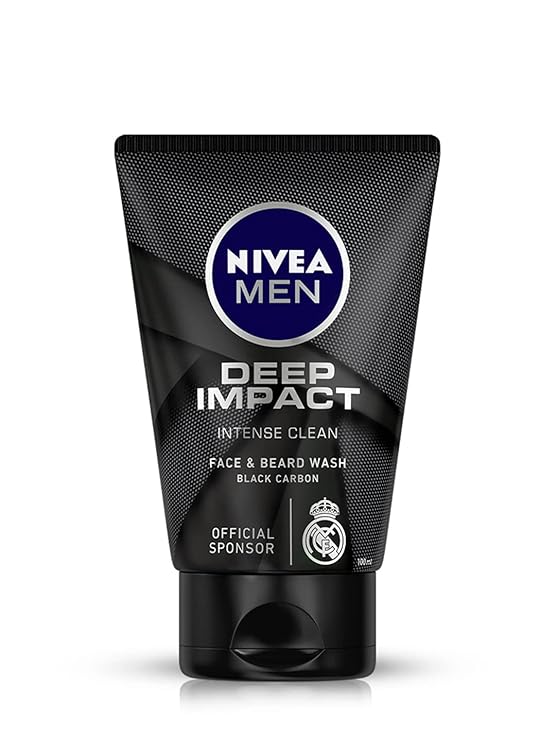 2. Himalaya Herbals Purifying Neem Facewash – Nature's Gift!
Nature lovers, this one's for you! Himalaya Herbals' Purifying Neem Facewash packs the power of neem and turmeric. Got acne acting up? Neem's got your back! And turmeric? Well, it's like a sunshine boost for your skin. All of this at a price that won't make you sweat – how cool is that?
3. Garnier Men TurboBright Double Action Facewash – Brighten Up, Mate!
Want to shine like a superstar? Garnier Men's TurboBright Double Action Facewash is your secret weapon. Packed with black charcoal and icy clay, it'll zap away excess oil and even out your skin tone. Dark spots, be gone! And guess what? It's affordable, so you can look like a million bucks without the price tag.
4. Pond's Men Pollution Out Facewash – Shield Against Pollution!
Living in a concrete jungle? Pollution got nothing on you when you've got Pond's Men Pollution Out Facewash. With activated charcoal, it's like a shield for your face. It'll capture those nasty pollutants and save the day. Plus, it's pocket-friendly – win-win!
5. Patanjali Saundarya Facewash – Ayurvedic Charm!
If you're into all things natural, Patanjali's Saundarya Facewash is your jam. Made with orange peel, neem, and tulsi, it's a gentle cleanse with an Ayurvedic twist. Your skin will thank you, and your wallet will too!
Wrapping it Up, Gents!
So there you have it, the top 5 facewashes that'll keep your skin looking fantastic without blowing your budget. Whether you're battling oily skin, acne, pollution, or just want some natural goodness, there's a facewash here for you. Bid farewell to those troublesome skin days and say hello to a confident you!
Also Read: The Ultimate Guide To EPIC Shaving Cream Adventures!