Hey there, gorgeous! Are you dreaming of fabulous, shiny hair that could rival a movie star's? Well, you're in for a treat because we've got the scoop on the top 10 hair oils that will turn your locks into a shining masterpiece! Let's dive right into the fun and fabulous world of hair care.
1. Argan Oil – Liquid Gold for Your Hair
Imagine your hair wrapped in a cloak of liquid gold. That's what argan oil does! It's like a magical potion from Morocco, packed with vitamins and goodies that make your hair softer and shinier than you ever thought possible.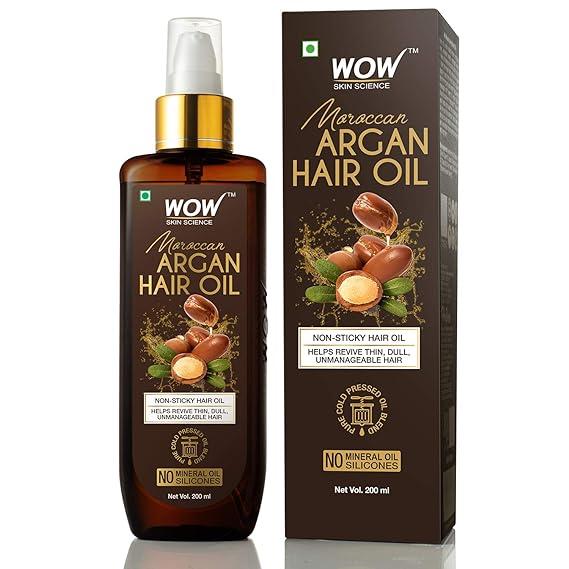 2. Coconut Oil – The All-in-One Wonder
Coconut oil is like the superhero of hair oils. It's like a cozy blanket for your hair, keeping it strong, preventing breakage, and giving it that glossy, "I just stepped out of a salon" look. And the best part? It suits every hair type!
3. Jojoba Oil – Your Scalp's Best Friend
Meet your scalp's BFF, Jojoba oil! It's like a peacekeeper for your scalp, balancing out oil production, banishing dandruff, and cheering on your hair to grow longer and stronger. Plus, it's super light and friendly to all hair types.
4. Olive Oil – Ancient Strength Elixir
Olive oil, the ancient strength elixir! It's like a secret passed down through generations. It makes your hair tougher, reduces those pesky split ends, and gives you that "I can take on the world" feeling. Say goodbye to weak hair!
5. Castor Oil – The Hair Growth Booster
Want longer hair? Castor oil to the rescue! It's like a coach for your hair follicles, pushing them to grow faster and thicker. And as a bonus, it adds some much-needed shine and volume.
6. Almond Oil – Nutrient-Rich Goodness
Almond oil is like a gourmet meal for your hair. It's loaded with vitamins and nutrients that make your hair happy from root to tip. Expect smoother, happier hair with this gem.
7. Grapeseed Oil – Weightless Shine Serum
If your hair is as fine as a feather, grapeseed oil is your new best friend. It's like a weightless shine enhancer that won't weigh you down. Get ready for hair that shines brighter than a star!
8. Avocado Oil – Deep Conditioning Delight
Avocado oil is like a spa day for your hair. It's got vitamins A, D, and E, along with essential fatty acids, all packed into a bottle. It dives deep into your hair, bringing back moisture and vitality.
9. Rosemary Oil – Scalp Soother Extraordinaire
Meet the scalp soother extraordinaire – rosemary oil! Not only does it make your hair grow like crazy, but it also gives your scalp a calming massage. Plus, it smells fantastic!
10. Tea Tree Oil – The Dandruff Vanisher
Say goodbye to dandruff drama with tea tree oil. It's like a superhero that fights off those pesky flakes and leaves your scalp feeling fresh and ready for action.
So there you have it, the top 10 hair oils to make your hair dreams come true! Each of these beauties has its own superpower, so pick the one that suits you best, and let the hair magic begin.
Also Read: L'Oreal Shampoo: Your Hair's BFF for Ultimate Slayage!