Hey there, gym buddies! We're about to take your workout game up a notch. Meet the coolest, slickest, and most stylish gym backpacks in the game. These Lululemon backpacks are here to make your gym sessions a blast. So, no more lugging around that boring bag that cramps your style. Let's dive into the world of Lululemon and find your perfect gym buddy!
1. City Adventurer Backpack: Sleek 'n' Chic
Imagine a backpack that's not just functional but screams "cool" too. That's the City Adventurer Backpack for you! It's like the James Bond of gym bags. With its sleek design, it's perfect for gym-goers who like a touch of class in their lives. Plus, there's a special spot for your laptop if you're hitting the gym before or after work.
2. Fast and Free Backpack: Speedy Gonzales
Fast and Free, just like the name suggests! This backpack is all about freedom and speed. It's got a water-repellent superpower, adjustable straps, and even a waist belt to keep your stuff snug during high-energy workouts.
3. Everywhere Belt Bag: Small but Mighty
For those "on the go" days, the Everywhere Belt Bag is your superhero. Sport it around your waist or sling it across your chest. It might be small, but don't underestimate it; it can fit a surprising amount of stuff!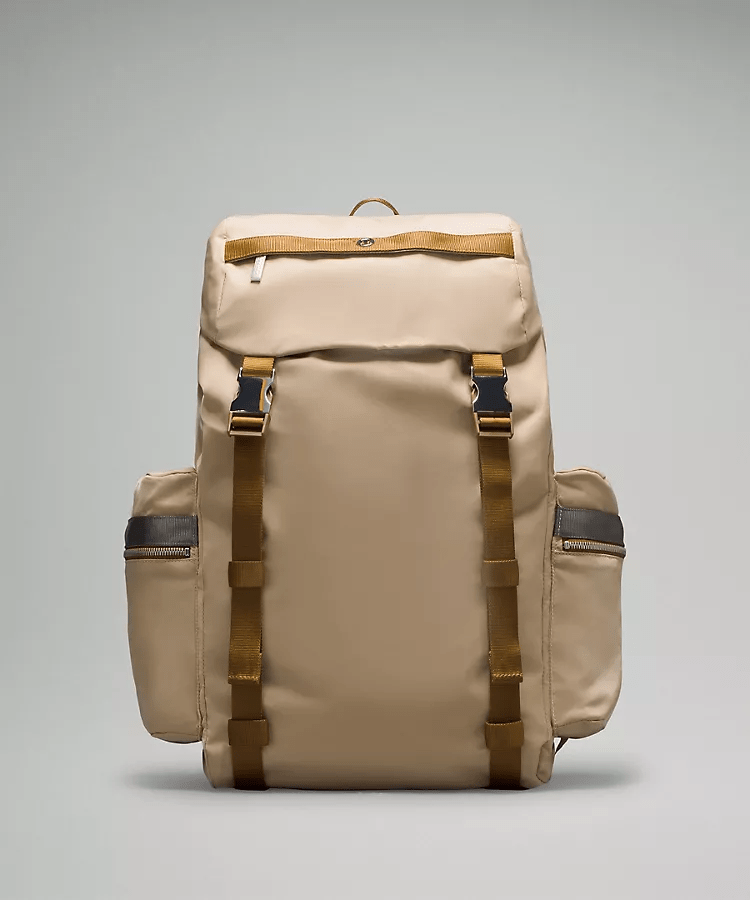 4. Now and Always Backpack Mini: Bite-Sized Brilliance
Meet the mini champion! The Now and Always Backpack Mini is perfect for those who like to keep it simple. It's like a tiny TARDIS – looks small but holds more than you'd think.
5. All Night Festival Bag: Gym to Party in Style
Who says you can't go from the gym to a party in a jiffy? The All Night Festival Bag is your ticket. It's super stylish and lets you carry your workout gear while looking party-ready at the same time.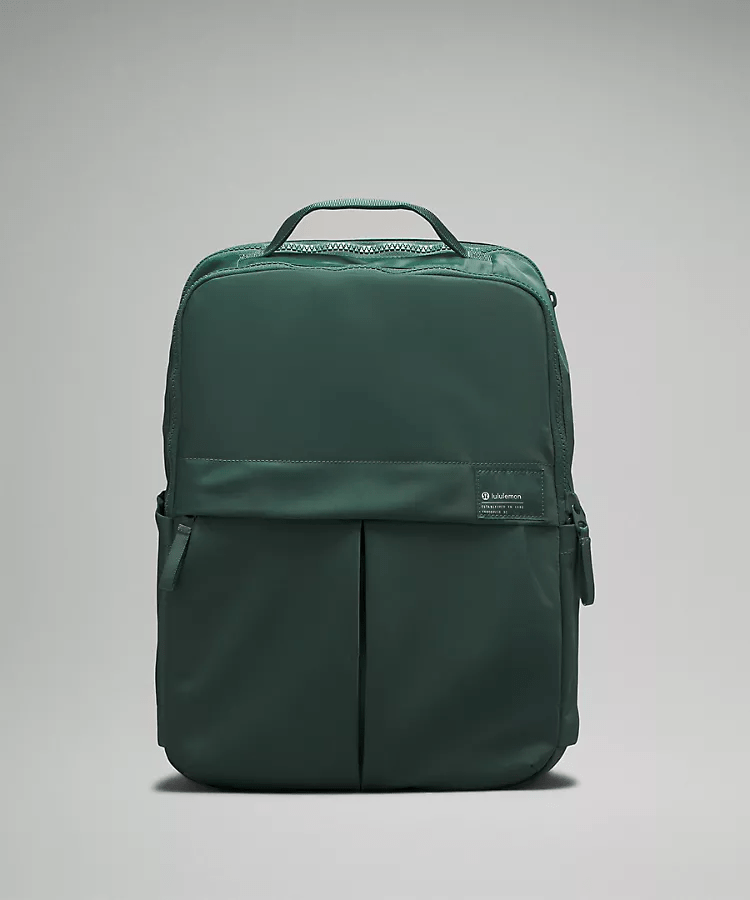 6. Lululemon x Roksanda Backpack: Art Meets Function
When Lululemon and Roksanda joined forces, magic happened. This limited-edition backpack is a work of art and a practical accessory rolled into one. You'll turn heads everywhere you go!
7. On My Level Duffel: Duffle Delight
If you're team duffel, you'll love the On My Level Duffel. It's roomy, has a special shoe compartment, and pockets galore for all your gym stuff.
8. Shift in Time Backpack: Versatile Vibe
The Shift in Time Backpack is the shape-shifter of gym bags. It can be a tote or a backpack, making it perfect for all your gym adventures. Plus, it laughs at rain with its water-repellent magic.
9. City Adventurer Mini Backpack: Mini but Mighty
If you dig the City Adventurer but want it in a smaller package, check out the City Adventurer Mini Backpack. It's got all the style and functionality, just in a cute, compact form.
10. Run All Day Backpack: Running Royalty
Calling all runners! The Run All Day Backpack is your new BFF. It's got loads of pockets, including a spot for your hydration bladder. Plus, it's super comfy to carry on those long runs.
In a nutshell, your gym backpack is more than just a bag; it's your workout buddy. Lululemon knows this, and they've got your back (literally!). Whether you're hitting the gym before work, going for a quick run, or transitioning from the gym to a night out, Lululemon's backpacks have got your style and needs covered. So, take your pick from our top 10 choices, boost your gym game, and strut your stuff in style.
Also Read: Travel in Style: The GG Supreme Bag Craze!