Hey there, shoe enthusiast! Are you ready to embark on a fantastic journey to find the perfect pair of heels? Well, put on your favorite dancing shoes because we're about to dive into the dazzling world of high heels, and it's going to be a blast!
Step 1: Know Your Heel-larious Needs
First things first, let's figure out what you need those heels for. Are you strutting your stuff at a party, conquering a casual day out, or perhaps walking down the aisle at a wedding? No matter the occasion, we've got the perfect heel for you!
1. Everyday Chic
Picture this: You're going about your day, feeling fabulous, and your feet are thanking you for choosing comfort. That's where lower heels or snazzy block heels come to the rescue. They're like your trusty sidekick, making sure you conquer the world with ease!
2. Glam Nights
Lights, camera, action! When it's time to glam up for a special event, unleash the power of stilettos or strappy heels. These dazzling divas will not only elevate your height but also your style game. Get ready to steal the spotlight!
3. Wedding Wonders
Love is in the air, and you're invited to a wedding extravaganza! Wedges and platform heels are your besties here. They provide stability and comfort, so you can dance the night away without any "heel-drama."
Step 2: Heel Styles Unleashed
Now that you know your needs, let's talk style! There are heel styles galore, and each one has its unique charm.
1. Classic Stilettos
These are the James Bonds of heels – sleek, elegant, and a little mysterious. Slip into a pair of stilettos, and suddenly you're walking the red carpet, even if it's just to your favorite restaurant.
2. Block Heels
Meet the superheroes of heels! Block heels are all about saving the day with their comfort and stability. You can conquer the world in these bad boys while looking effortlessly chic.
3. Wedges
Wedges are like your fun-loving friends who are always up for an adventure. They give you the height you crave without the wobbles. Ideal for outdoor events or relaxed gatherings.
4. Kitten Heels
Kitten heels are the sweethearts of the shoe world. They may be low, but they bring a touch of grace and femininity to any outfit. Dress them up or down – they're always a hit.
5. Platform Heels
Think of platform heels as the cool kids on the block. They offer height without the drama, thanks to the platform under the front of the foot. Groove the night away with no worries at all!
Step 3: Sizing – Fit for a Queen
Now that you've got your style down, let's talk sizing. You don't want Cinderella's stepsisters' ordeal, right? Here's how to make sure your heels fit like a charm:
1. Measure Your Feet
Grab a ruler and measure those feet. Go for the size that fits the larger foot – we're all about comfort here. Shoe sizes can be sneaky, so always check.
2. Try 'Em On
Don't just stand there; take those heels for a test stroll! Make sure they feel snug but not like a vice grip. Walk around, dance, do a little jig – you want to make sure these heels are your perfect match.
3. Width Matters
If your feet are a bit wider or narrower than the norm, don't fret. Many brands offer various widths. Look for the ones that suit your unique feet.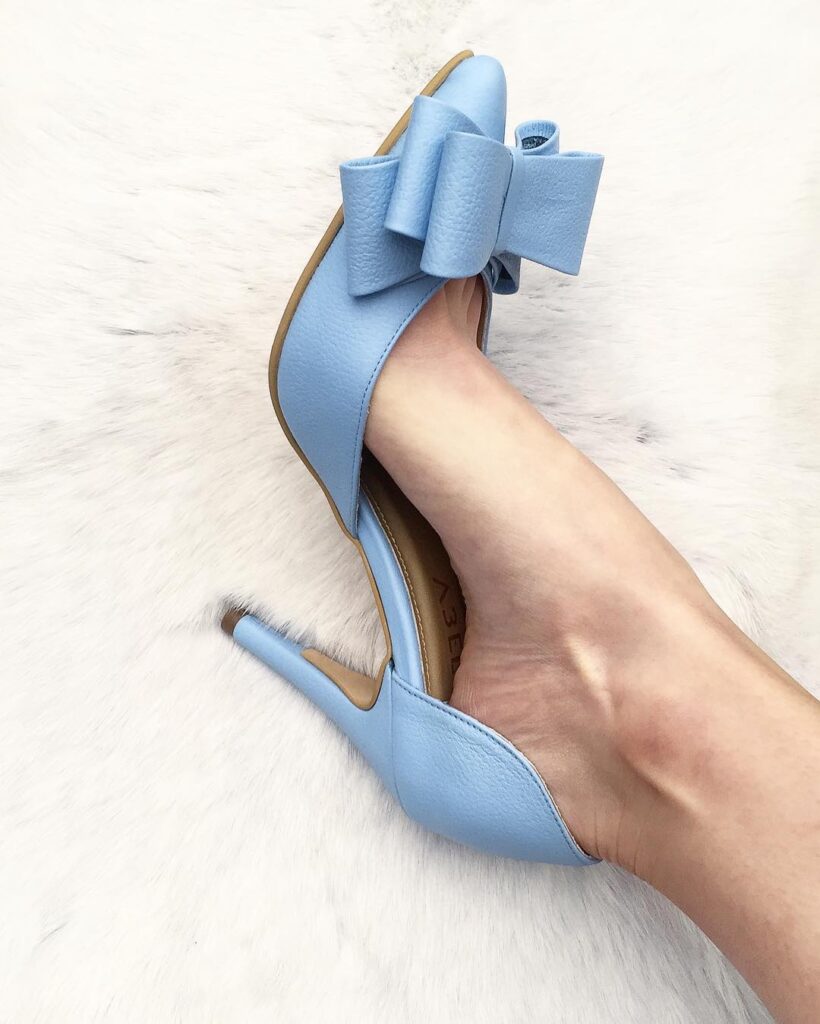 Quality Matters – Be a Heel Snob!
Don't be shy; be a heel snob! Invest in quality heels because they're not just shoes; they're works of art that deserve love and attention. High-quality materials and craftsmanship ensure your heels not only look fabulous but also last for ages.
The Heel-y Grail: Care and Maintenance
To keep your fabulous heels in tip-top shape, here are some pro tips:
Clean 'Em Up: Give them a little TLC with a damp cloth. Say goodbye to dirt and stains!
Protect 'Em: Use a protective spray to keep them looking brand-spanking-new.
Store 'Em Right: Keep them in a cool, dry place away from the harsh sun. Your heels will thank you.
Also Read: Nike's High Top Sneaker Magic: Style, Comfort, and Eco-Friendly Vibes!
Confidence – Your Final Step!
Ladies and gents, the ultimate secret to rocking those heels is confidence. Whether you're conquering the boardroom, dancing at a wedding, or just strutting your stuff on the sidewalk, remember that the perfect heels are your trusty sidekicks, ready to boost your confidence and style game.