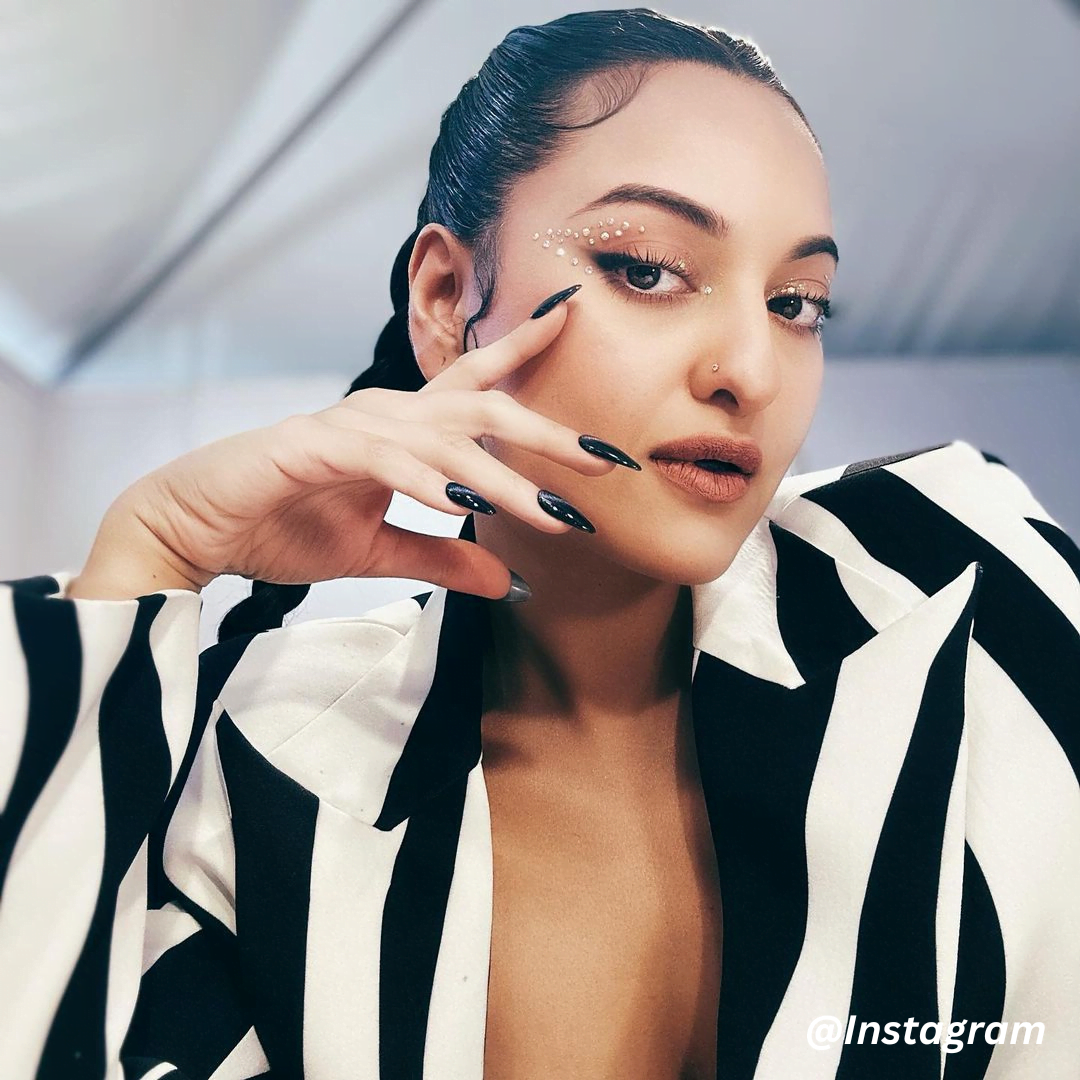 Hey there, fashion-forward folks! Are you ready to unleash your inner boss babe and conquer the office like a superstar? Look no further than Sonakshi Sinha, our Bollywood fashionista, who's serving up some seriously sizzling workplace looks. Buckle up because we're about to dive into three of her hottest styles that'll have you strutting your stuff at work like a pro.
Look 1: The Oversized Checkered Power Move
Picture this: You've got a big presentation or a swanky office event coming up. What do you wear to make heads turn? Sonakshi's got the answer with her oversized checkered suit set. It's like wearing confidence as your armor!
The Lowdown: Grab an oversized, double-breasted blazer with a longline silhouette and team it up with relaxed-fit pants. It's a combo made in fashion heaven.
Accessories to Die For: Sonakshi rocked this look with golden hoop earrings and gold rings. Talk about glam!
Makeup & Hair: Keep it trendy with the latte makeup look, and let your hair flow in loose beachy waves. Effortless and sassy—just like Sonakshi!
Footwear Finesse: Complete the ensemble with nude pointy heels to strut your stuff with style.
Look 2: Classic Workwear with a Twist
Who said classic had to be boring? Sonakshi spices up the traditional workwear combo, and you can too!
Style Deets: Start with a crisp white shirt and black trousers, but here's the twist: add a statement black leather belt. Boom! Instant chic.
Comfort Meets Cool: She rocks transparent strap wedges for all-day comfort. No more sacrificing style for comfort, ladies!
Less is More: Sonakshi keeps it simple with straight hair and minimal, nude makeup. Let those rings do the talking!
Look 3: The Badass Office Party Vibe
Got an office party where you want to look like a total boss and still keep it formal? Sonakshi's got your back!
Daring Duo: Slip into a black bandeau top and high-waisted, loose-fitted black trousers. But wait, there's more…
Jacket Swagger: Throw on a leather blazer with a unique cropped-back and tapered-front design. You're officially the office rebel.
Boot Power: Strut your stuff in high-heeled black combat boots. Get ready to own the room!
Makeup & Bling: Go for the latte makeup look with winged eyeliner and rock a sleek bun. Accessorize with silver rings and ear cuffs to unleash your inner badass.
And there you have it, folks! Sonakshi Sinha's top three work styles that'll turn you into the "It girl" of the office. Confidence, style, and a dash of badass—what more could you ask for?
Also Read: Boss Babe Style Guide: Get Shehnaaz Gill's Power Dressing Vibes!