Hey there, cool cats! Let's talk shades – those snazzy sunnies that not only shield your peepers from the sun's rays but also turn heads everywhere you go. Picking the right pair can be as tricky as nailing that high score in your favorite game, but fear not! We're diving into the world of sunglasses to help you level up your style game and slay that fashion quest.
What's Your Face Shape Game?
First things first, let's figure out what kind of face shape you're rocking. Is it round like a friendly emoji, oval like an egg, square like a Lego block, heart-shaped like a cute heart emoji, or diamond-like, well, a diamond? Each shape has its own vibe, and we've got the cheat codes to match 'em up with the perfect sunnies.
1. Round Face – Friendly Emojis Unite!
Got those soft curves and a face that's as wide as it is long? Time to add some angles, buddy! Snatch up some square or rectangular frames to give your face that boss-level structure it deserves.
2. Oval Face – Eggcellent Vibes
Lucky you – your oval face can rock pretty much any shades! From aviators to cat-eyes, you're like the universal remote of face shapes. Just make sure those sunnies aren't too big or too small. Goldilocks would be proud.
3. Square Face – Lego Chic
You're all about that strong jawline and forehead game. To balance those angles, go for round or oval frames. It's like a game of Tetris, and these frames are the missing piece to complete the level.
4. Heart Face – Heart-y Feels
Your forehead's wider than your jawline, and you're all heart, my friend. Grab those cat-eye frames or aviators to bring the spotlight to your cheeks and give those love vibes.
5. Diamond Face – Shine Bright Like a Diamond
Narrow forehead and jawline with killer cheekbones? Yep, you're the diamond of the bunch. Keep the balance with rimless or oval frames. It's like creating the perfect character in your favorite RPG.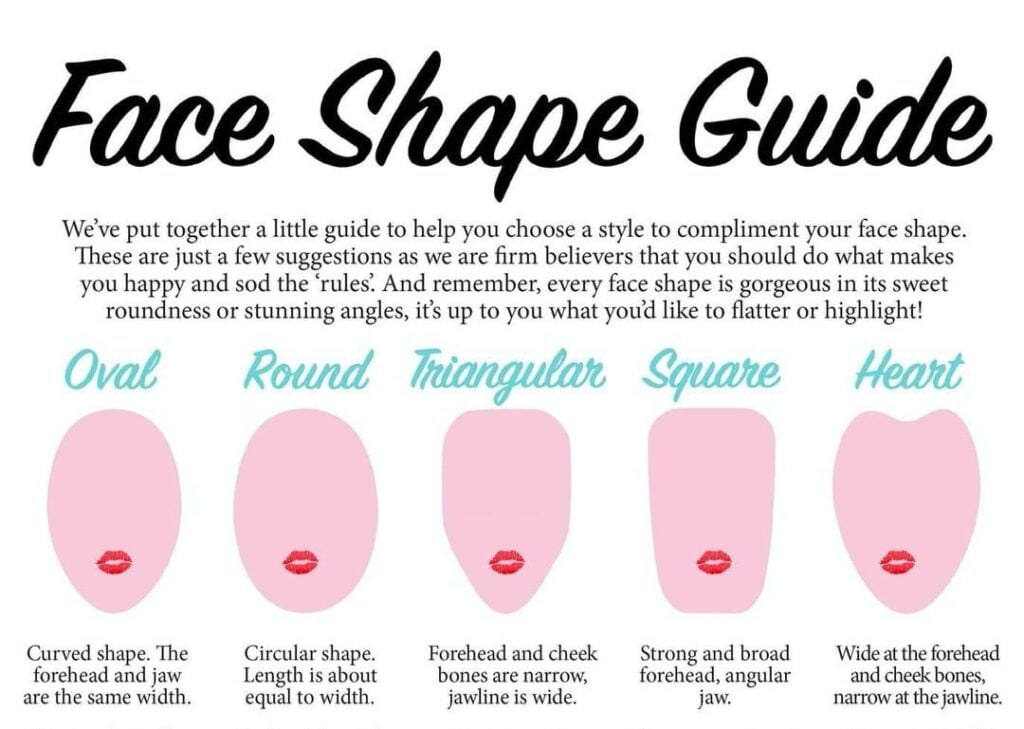 Your Sunnies Dream Team
Now that you know your face shape, it's time to team up with your ultimate shades. Here's the scoop on the different styles and how they're gonna level up your look:
1. Aviators – The Timeless Classic
Aviators are like that classic game you keep going back to – they're a hit no matter what. Best for oval or heart-shaped faces, these teardrop-shaped bad boys bring the cool and the class. Day or night, you're slaying it.
2. Wayfarers – Bold and Beautiful
You're round or oval? Wayfarers got your back! With their bold design, they add just the right angles to your curves. Whether you're heading to a beach party or a gaming session, these frames level up your swag.
3. Cat-Eye – Retro Reloaded
For the heart-shaped champs out there, cat-eye sunnies are your go-to power-up. Those upswept corners bring attention to your cheeks, and suddenly, you're the star of your own fashion show. Who needs a runway?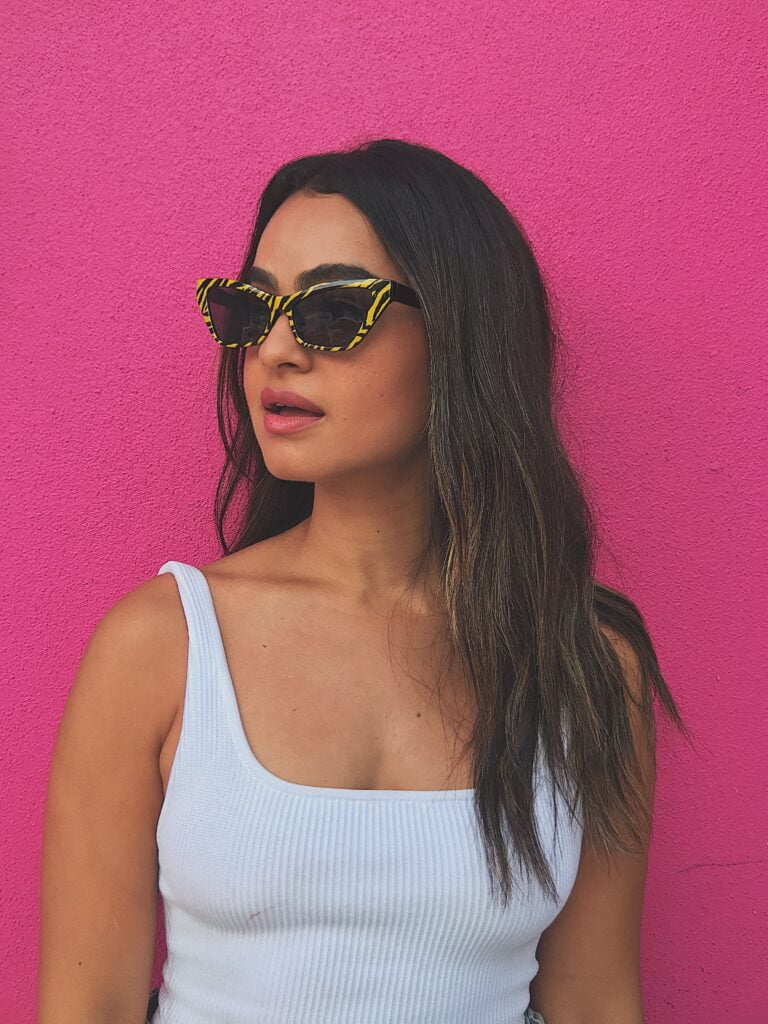 4. Round Frames – Boho Vibes
Square or diamond face? Round frames got that chill boho vibe you're after. Soften those edges and rock that effortless style. You're not just playing the game; you're creating the trend.
5. Square Frames – Angles Galore
Square frames for round and oval faces? Yep, you're gonna rock that angular look. These frames bring the boldness, and suddenly, you're the lead character in your fashion story.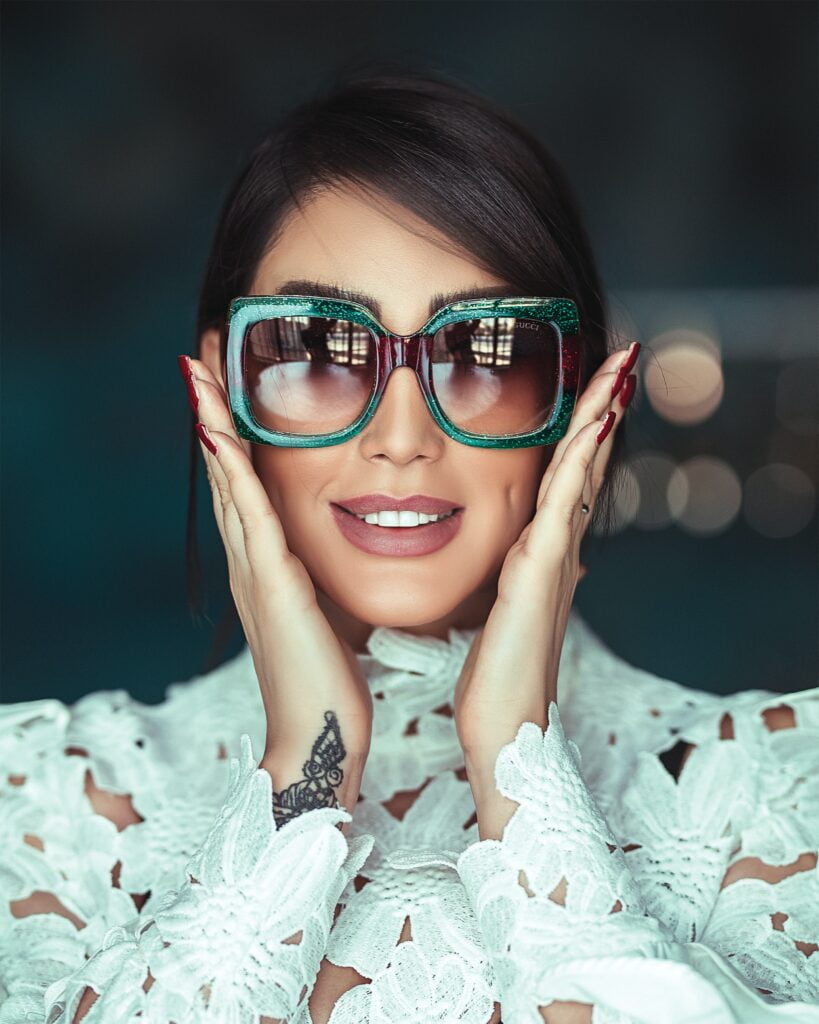 Winning with the Perfect Fit
Remember, it's not just about the style – fit matters too. Don't go too tight, or you'll be like a character stuck in a tough level. And don't go too loose, or you'll be sliding around like a penguin on ice. Look for adjustable nose thingies and temple arms to keep those sunnies snug.
Time to Shine!
So, there you have it, fashion adventurers! Picking the right shades is like choosing the right power-up in your favorite video game. Face shape, style, and fit – nail these three, and you're ready to conquer the fashion world. Whether you're channeling Maverick in aviators or going full-on retro with cat-eye frames, remember that your sunnies aren't just accessories; they're your secret weapon.
Also Read: Prada Sunglasses 101: Your Ultimate Guide to Rocking the Coolest Styles!