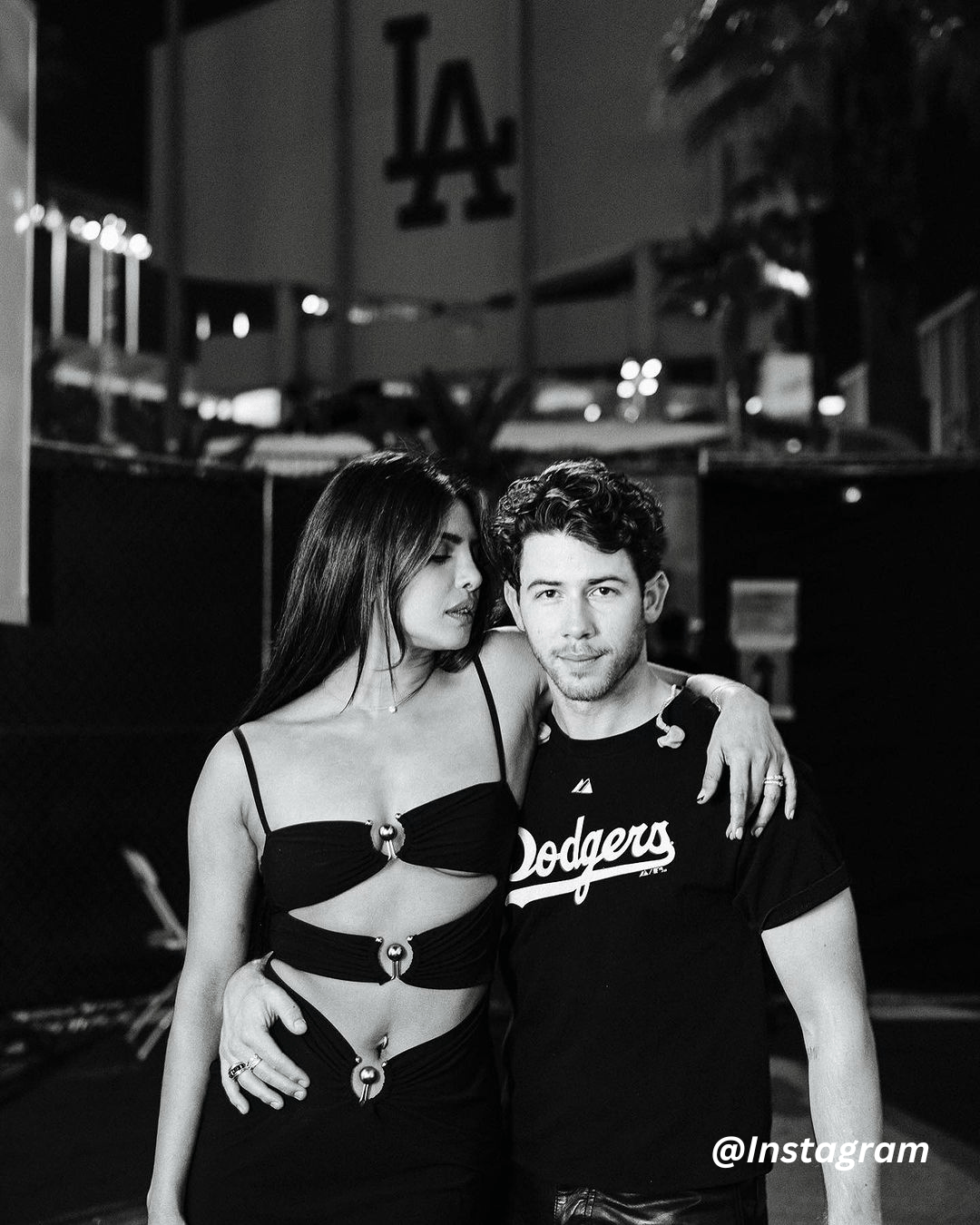 Hey there, internet pals! Hold onto your hats because we're diving into the fabulous world of Priyanka Chopra's Instagram feed. She's the global superstar we all know and love, and recently, she gave us a sneak peek into her extraordinary weekend at Nick Jonas' Concert. So, sit back, relax, and let's spill the tea on all the glitz and glamour!
Glam-O-Rama with Priyanka and Nick
Picture this: Priyanka Chopra in a jaw-dropping, black cut-out dress, standing next to her hubby, Nick Jonas, at his concert. It's like a scene straight out of a Hollywood movie. These two lovebirds ooze elegance, and the photo is like a magnet for your eyes. You just can't look away!
Hollywood Hangout with Joe Russo
But wait, there's more! Priyanka isn't just rubbing shoulders with any old crowd. Nope, she's palling around with none other than Joe Russo, the genius behind mega-blockbusters like "Avengers: Endgame." Yep, that's right – Priyanka's got Hollywood's A-list on speed dial!
Let's Rock 'n' Roll
Now, it's not all about striking poses. Priyanka shared some epic video clips from Nick Jonas' concert. That's right – she's a music lover! These videos give us a front-row seat to the party, and it's clear she knows how to have a good time.
Baby Cutie Alert!
But the real heart-melter here is an adorable snap of her little one, Malti Marie Chopra Jonas. She's rocking a onesie that says, "On Sunday, we watch Rugby." It's a sweet family moment that shows Priyanka's not just a global superstar; she's a loving mom too!
"Incredible Weekend" – Indeed!
In case you were wondering, Priyanka's weekend at Nick Jonas' concert was nothing short of "incredible." She sums it all up with those two words. Short, sweet, and oh-so-inviting. It's as if she's inviting us to join in the excitement! And we're totally here for it.
So, there you have it, folks – a whirlwind weekend in the life of Priyanka Chopra at Nick Jonas' Concert. It's all about glitz, glamour, music, family, and unforgettable moments. We can hardly wait to see what she'll delight us with next!
Also Read: Slay Alert: Priyanka's Jonas Brothers Concert Outfit Breaks the Internet