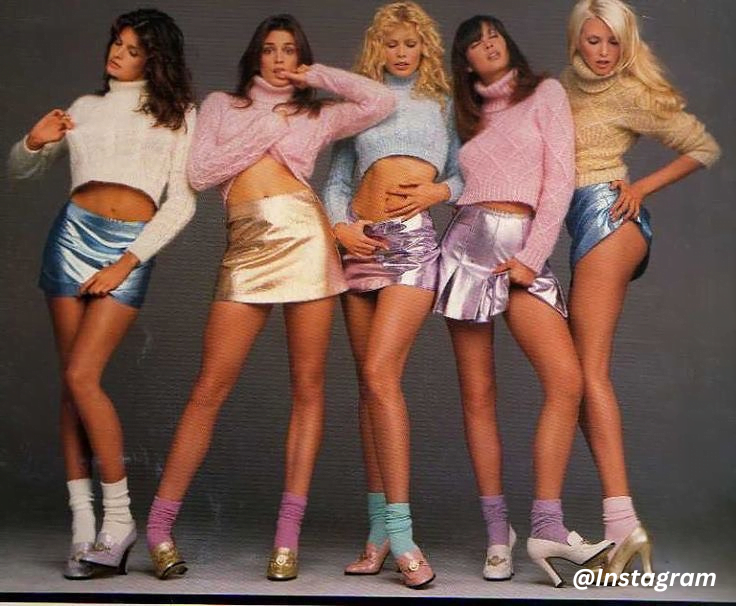 Hey there, fashion-forward pals! 🌟 It's 2023, and we're here to spill the tea on the hottest micromini skirt trends that'll have you slayin' all year long. No boring stuff here – just pure fashion fun! 😎
1. Classic Mini, But Make It Sassy
Let's kick it off with a classic twist! 🔥 The mini skirt is making a major comeback in 2023, but this time it's serving sass. Think shiny leather, sparkly sequins, and wild animal prints. Pair it up with a chic blazer or a cozy oversized sweater – that's your go-to look for day and night.
2. Sporty Vibes, All Day, Every Day
Sporty is the new sexy, and microminis got the memo! 🏀 Get your game on with skirts featuring sporty stripes, drawstrings, and cool mesh panels. Rock these babies with sneakers or sassy ankle boots, and you're ready for a casual hangout or a night out on the town.
3. Boho Babe Forever
Unleash your inner hippie with boho microminis! 🌼 These skirts are all about flowy fabrics, dreamy embroidery, and earthy colors. Add some fringe accessories, oversized sunnies, and layer on the bling – you're festival-ready or just vibing on a sunny day.
4. Denim Love Story
Denim lovers, unite! 👖 Denim microminis are back with a vengeance in 2023. Distressed, patched, or plain old blue, these skirts let you flaunt your style. Pair 'em with a graphic tee, and you've got that effortlessly cool look nailed.
5. Shine Bright Like a Disco Ball
Want to stand out? Go metallic! ✨ Metallic microminis in silver, gold, or rose gold are stealing the spotlight. Match 'em with a sleek top and killer heels – you'll be radiating sophistication and glam wherever you go.
6. Flower Power Forever
Spring is eternal with floral microminis! 🌸 2023 brings a floral frenzy. These skirts boast vibrant flower patterns, and they're perfect for embracing nature's beauty. Grab a simple white tee and some cute espadrilles – fresh and fab, just like you!
7. Eco-Chic Vibes
Save the Earth and look chic? Heck yeah! ♻️ Sustainable microminis are a thing now, made from organic cotton, recycled denim, and vegan leather. You'll be rocking style with a conscience.
8. Prints for Days
Prints are the bomb in 2023! 🎨 From wild geometric shapes to funky abstract designs and cute polka dots – go wild with mixing and matching. It's all about playful and daring fashion, peeps!
9. Accessory Game Strong
No outfit is complete without the right bling, babes! 💍 Statement belts, oversized shades, and a ton of jewelry that screams YOU – that's the key. Experiment with hats, scarves, and bags to level up your game.
In a Nutshell
Fashion's always poppin', and micromini skirts are here to stay! Whether you're a classic queen, a sporty diva, or a boho babe, there's a micromini style for you. It's not just about trends; it's about owning your style with confidence. So, what are you waiting for? Get ready to slay, fashionistas!
Also Read: 10 Cool Ways to Rock Your Pleated Skirt!