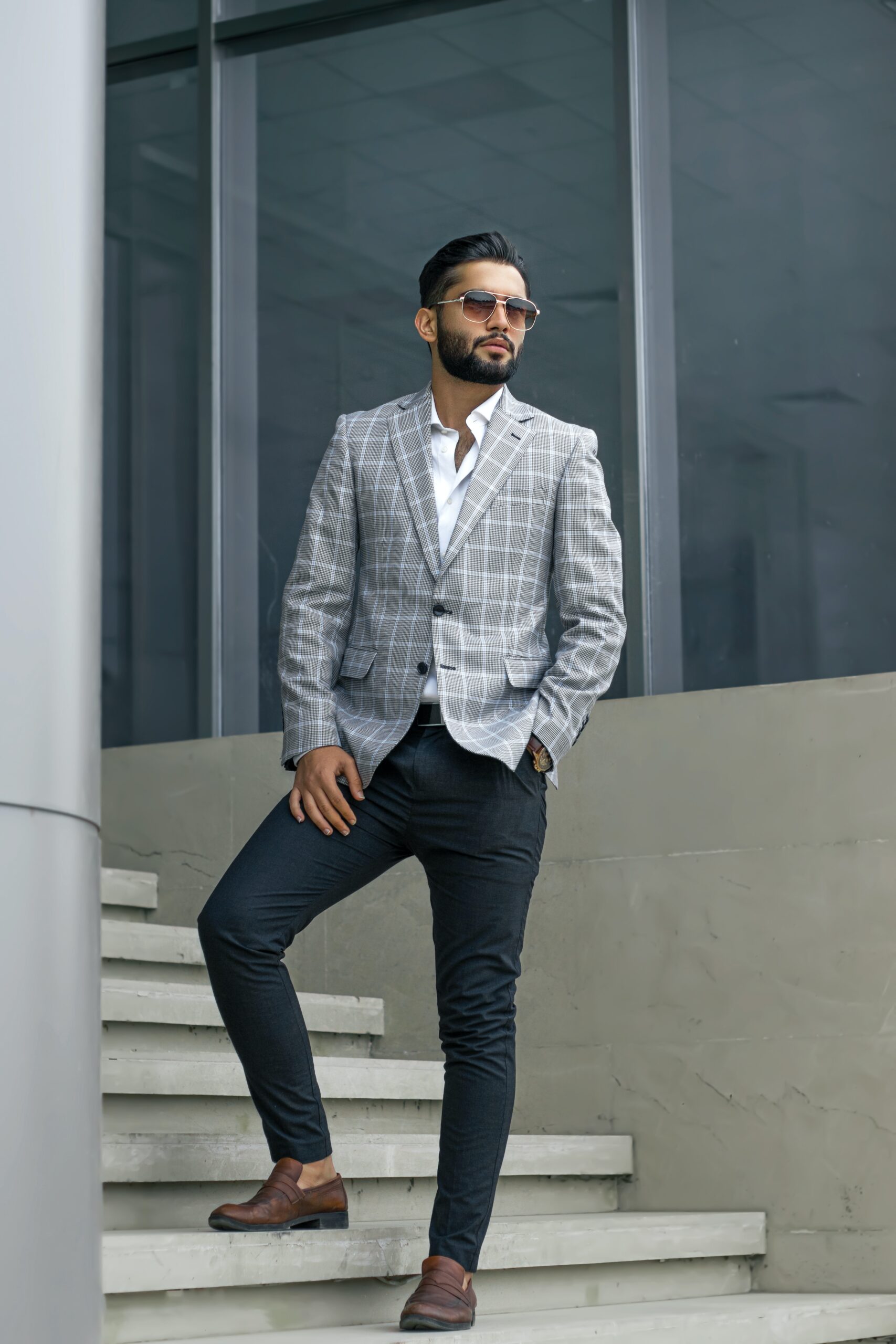 Introduction
In the ever-evolving world of fashion, the concept of men's style has undergone significant transformations over the years. Gone are the days when fashion was considered solely a woman's domain. Today, men have embraced fashion as a means of self-expression and confidence. This article aims to delve into the equation of men with fashion, exploring the key elements that contribute to achieving a timeless and impressive style statement.
1. Understanding the Foundations
Fashion is an Art, Not a Science: Before we dive into the specifics, it's essential to recognize that fashion is an art form. There are no rigid rules; instead, it offers a canvas for creativity and individuality.
Finding the Right Fit: The cornerstone of men's fashion is a perfect fit. No matter how trendy or expensive an outfit is, if it doesn't fit well, it loses its charm. Tailoring clothing to your body shape creates an instant aura of sophistication.
2. Embracing Classic Pieces
Timeless Appeal of Tailored Suits: A well-tailored suit is the epitome of elegance. Whether it's a navy blue suit for a formal event or a tweed suit for a casual gathering, the versatility and enduring charm of a classic suit never fade.
The Essential White Shirt: The humble white shirt is a wardrobe staple that complements any outfit. It's a versatile piece that can be paired with jeans, trousers, or suits, making it a must-have for every fashion-conscious man.
3. Dressing for the Occasion
Understanding Dress Codes: Knowing how to dress appropriately for different occasions is crucial. Whether it's a black-tie event, a business meeting, or a casual day out, adhering to the dress code demonstrates respect and sophistication.
Mastering Smart Casual: Smart casual attire allows for a more relaxed yet polished look. Pairing a blazer with chinos or dark denim, along with a well-chosen shirt, strikes the perfect balance between casual and refined.
4. The Impact of Accessories
Elevating with Watches: A wristwatch is more than just a timekeeping device; it's a symbol of status and refinement. Investing in a quality watch can instantly elevate your overall appearance.
Ties and Pocket Squares: For formal occasions, ties and pocket squares add a touch of flair and personality to your ensemble. Opt for colors and patterns that complement your outfit while expressing your unique style.
5. Colors and Patterns
The Power of Neutral Colors: Neutrals like navy, black, gray, and white are timeless and versatile. They form a strong foundation for your wardrobe and make it easy to mix and match various pieces.
Embracing Patterns: While neutrals are essential, don't shy away from incorporating patterns into your wardrobe. Subtle patterns like stripes or checks can add depth and interest to your outfits.
6. Footwear Matters
Quality Over Quantity: Investing in well-crafted footwear pays off in the long run. A few high-quality pairs of shoes in classic styles like Oxfords, brogues, and loafers can complement a wide range of outfits.
Casual Footwear: On more relaxed days, opt for stylish sneakers or desert boots that merge comfort with fashion.
7. Grooming and Personal Hygiene
Confidence in Grooming: A well-groomed appearance enhances your overall style. Regular grooming routines, including haircuts, shaving, and skincare, showcase your attention to detail.
Signature Scent: A subtle yet captivating fragrance can leave a lasting impression, making it an essential finishing touch to your fashion equation.
Conclusion
Fashion for men is no longer limited to following trends but rather expressing their personality and embracing individuality. The equation of men with fashion lies in understanding the foundations, embracing timeless pieces, dressing appropriately, utilizing accessories wisely, and incorporating colors and patterns strategically. With a keen eye for detail and a commitment to quality, every man can unlock the secrets to a timeless and impressive style that sets them apart from the crowd. Remember, the equation is not rigid; it's a journey of exploration and self-discovery, where each man can find their unique formula for sartorial success.