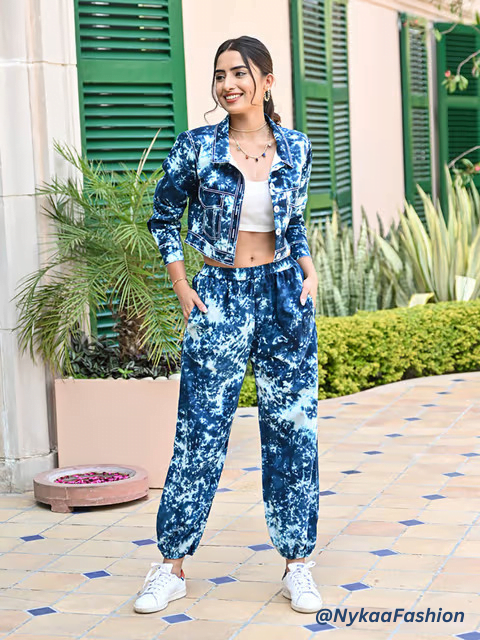 Hey there, fashionistas! Get ready to unlock the secret to looking super fly at every event. We're talking about the fashion magic of co-ord sets – the ultimate style hack that'll have you turning heads from brunch to the dance floor.
Brunch O'Clock
Keepin' it Casual Chic
Picture this: You're brunching with your squad, and you wanna be comfy but cute. Go for a co-ord set in soft, breezy fabrics like cotton or linen. Pastel shades or cute florals will give you those easy-breezy vibes while you chow down on avocado toast.
Bling on a Budget
Accessorize like a pro with some sleek hoop earrings, a dainty necklace, and a stylish watch. Don't forget your cool-girl hat and a trendy tote bag – perfect for stashing your brunch leftovers (or just more pastries).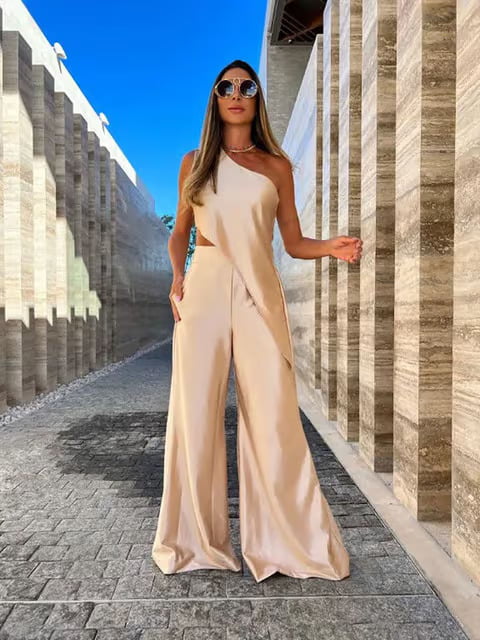 Glam It Up for a Gala
Be the Showstopper
Got a fancy event on your radar? Co-ord sets have got your back! Slip into a silk or satin duo with a monochrome scheme – you'll be oozing elegance. Throw on a well-tailored blazer, and you're ready to own that red carpet (or, you know, the office party).
Dazzle 'Em
For that extra oomph, rock some statement bling. We're talking chandelier earrings or a chunky necklace that screams "I'm here to slay!" Pair your set with a stylish clutch or an elegant evening bag to complete the look.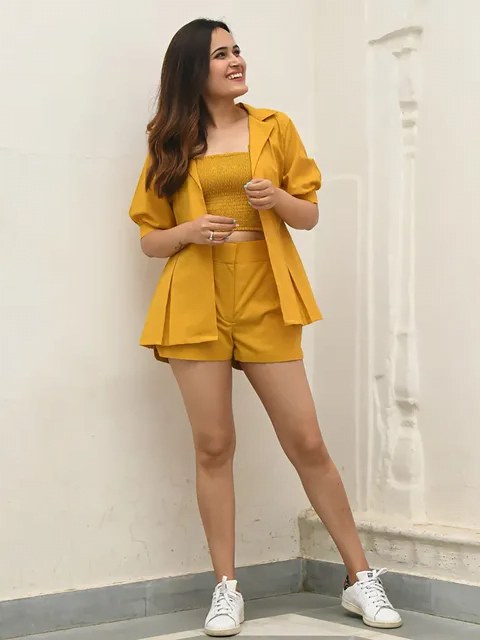 Night Out with the Crew
Slay the Night
When the sun goes down, let your co-ord set shine! Metallic accents, sequins, or wild prints – go bold or go home. Crop tops and high-waisted pants or a sassy mini skirt are your weapons of choice.
Kick It Up
Pick footwear that fits your vibe – strappy heels for the divas, ankle boots for the edgy babes, and fresh kicks for the cool cats. Stack on those bracelets and layer those necklaces – it's time to hit the town!
Co-Ords at Work? Oh Yeah!
Boss Mode On
Who says you can't rock co-ord sets at the office? Tailored, solid-colored sets scream professionalism with a side of style. Slip into a blazer and match it with trousers or a sleek skirt – power dressing, unlocked!
Keep It Classy
When it comes to office attire, remember that simplicity is key. Opt for timeless pieces like pearl earrings or a simple pendant necklace. A structured handbag and comfy-yet-stylish heels will have you owning that corner office.
Special Moments, Special Co-Ords
Shine Bright
For those once-in-a-lifetime moments like weddings or anniversaries, your co-ord set can steal the show. Think intricate embroidery, lacy details, or shimmering bling. Maxi skirt or a full-on co-ord gown? You're gonna look stunning, honey!
Bling It On
Don't hold back on the sparkle – get those statement earrings, a clutch that's a work of art, and some strappy heels that demand attention. You'll be the star of the show, no doubt!
In a nutshell, co-ord sets are your style superheroes. Whether you're brunchin', working, partying, or celebrating big moments, these dynamic duos have got you covered. So go ahead, strut your stuff, and show the world how to slay in style!
Also Read: 10 Cool Ways to Rock Your Pleated Skirt!