Yo, fashion-forward fam! Let's talk about the trend that's lit up our lives and closets – leggings! These ain't your grandma's yoga pants; they're the ultimate combo of comfort and style. We're about to drop some major knowledge on why leggings are the real MVP of athleisure.
Leggings: From Drab to Fab
Leggings have come a long way from being just workout gear. Back in the day, they were about as exciting as plain oatmeal. But guess what? They got a glow-up! Now, you can snag them in every color, pattern, and style you can imagine. From classic black to crazy prints, leggings are where your personal style goes next level.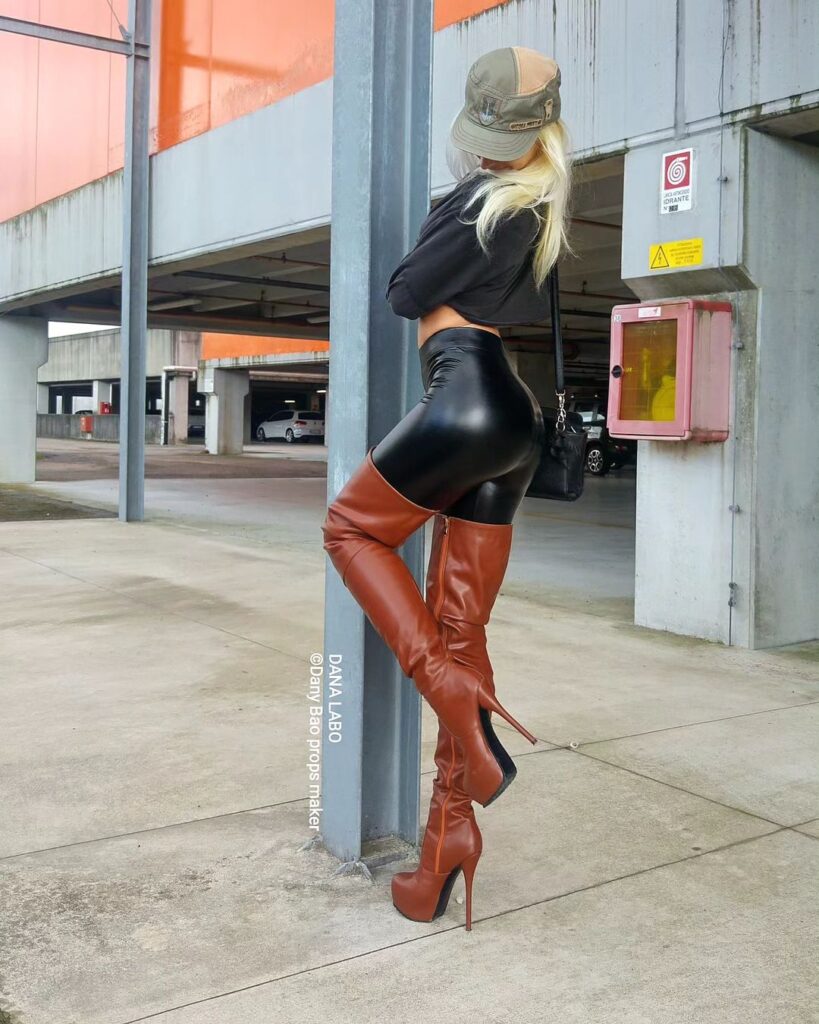 Total Comfort Zone
Leggings are like wearing a cozy hug all day, every day. Made from stretchy goodness, these babies give you that second-skin vibe. No buttons or zippers to cramp your style; the elastic waistband's got your back. Whether you're crushing that gym sesh, nailing a yoga pose, or just chilling, leggings are your comfier-than-comfy BFFs.
Slay All Day
When it comes to style, leggings are the chillest options. Check out these rad combos to get that winning look:
1. Classic Cool
Rock black leggings with an oversized tee and fresh kicks for that classic, casual vibe. It's like your outfit's on autopilot to cool town.
2. Super Chic
High-waisted leggings, a long tunic, and some killer boots – that's how you redefine elegance with a side of wow! Perfect for those fancy outings or casual hangs.
3. Sporty Spice
Throw on your fave patterned leggings, a crop top, and a denim jacket for that sporty-chic look. It's all about nailing the casual coolness.
4. Skirt Alert
Don't be afraid to pair your leggings with a skirt or dress. Layering takes your style game to the next level.
5. Athleisure All Day
Embrace the athleisure vibes with your leggings, a trendy workout tank, a chill hoodie, and some fire sneakers. Perfect for gym time or just slaying those errands.
Quality Rules
Now, when it comes to leggings, don't skimp on the quality. Sure, cheap leggings might seem like a steal, but they'll let you down faster than that one-hit-wonder song. High-end leggings might cost a bit more, but they're the real deal. They last, and they're comfy like a cloud.
Look for leggings with a mix of spandex, nylon, or both. They should stretch like your weekend plans, wick away sweat like a pro, and stay snug no matter how many laundry rounds they do. High-quality leggings keep their shape, color, and stretch even after a zillion washes.
The Final Countdown
Leggings go beyond being a fashion statement; they're a way of life. They're like your style superheroes, and they bring comfort and style to your everyday swag. So, next time you're planning to rule the world, just grab your favorite leggings – they're your secret sauce to owning every day with mad confidence!
Also Read: Rock Gucci Tights Like a Boss