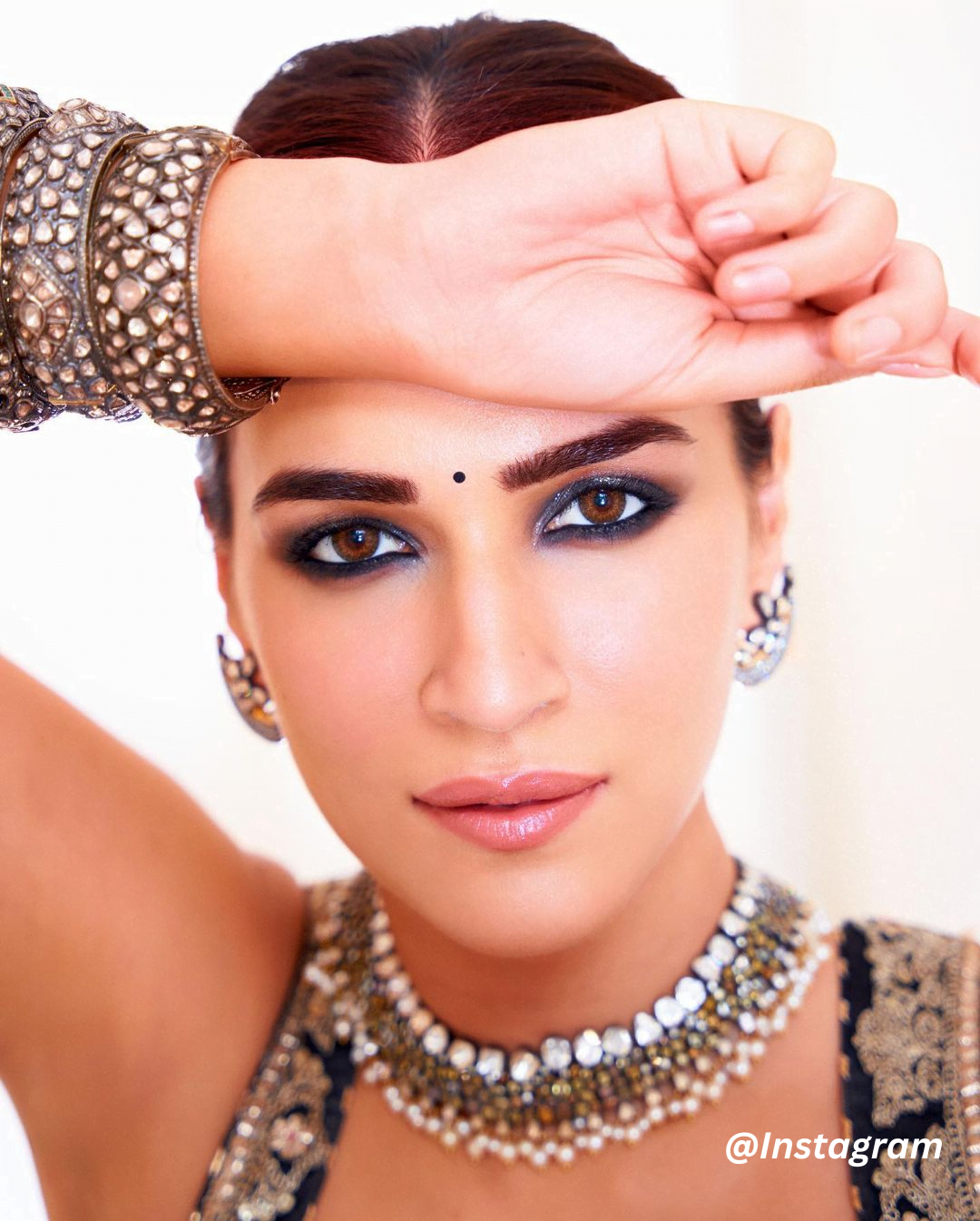 Hey, party people! Guess who stole the show at Ekta Kapoor's Diwali bash? None other than our fave, Kriti Sanon! She rocked this killer black lehenga that's giving us major ethnic vibes. Let's spill the deets on why Kriti's Diwali look is the talk of the town.
The Outfit: Tradition Meets Cool
Gopi Vaid's Magic Lehenga
Kriti's black lehenga is a masterpiece from Gopi Vaid – it's like tradition and cool had a baby! The backless black blouse with gold embroidery is the bomb, and the tie-up detail at the back adds that extra oomph. The flared skirt is blinged out with sequins and hand embroidery, making Kriti a walking, talking Diwali firework.
Bling, Bling Accessories: Indian Swag on Point
Oxidized Silver Lovin'
Kriti's accessories game is on fire. Check out that oxidized silver choker – timeless elegance, anyone? Her multi-layered bracelet and statement earrings scream sophistication. The rings on her fingers? Pure glam. Kriti's basically a walking jewelry store, and we're here for it!
Glam Squad Goals: Makeup and Hair Fleekin'
Adrian Jacobs' Makeup Magic
Adrian Jacobs, the makeup wizard, sprinkled his magic on Kriti. Smoky eyes, kajal, mascaraed lashes – the whole nine yards. And that light pink lipstick? Perfection! Kriti's face is a canvas, and Jacobs is the Picasso of glam.
Aasif Ahmed's Hair Game Strong
Aasif Ahmed nailed it with Kriti's hair. That neat low bun with the center parting is giving us royal vibes. It's like Kriti's hair has its own fan club, and we're the presidents!
Stylist Extraordinaire: Sukriti Grover
Major shoutout to Sukriti Grover, Kriti's stylist! She turned Ekta Kapoor's Diwali bash into a legit fashion show. Sukriti, you're a rockstar for making Kriti slay so hard!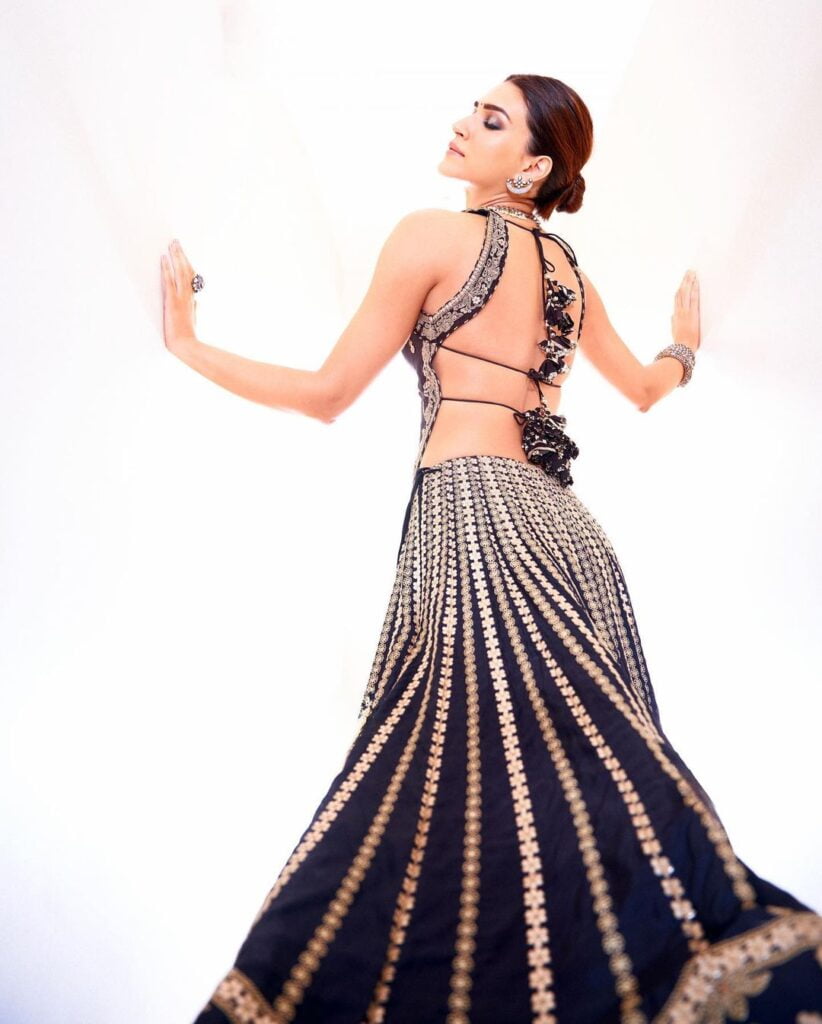 Final Verdict: Kriti's Diwali Look – Mic Drop!
Kriti Sanon didn't just attend Diwali – she owned it. Her mix of tradition and swag is everything we needed. Gopi Vaid's lehenga, the blingy accessories, the glam makeup, and that killer hairstyle – it's a recipe for slayage.
So, if you're hunting for some Diwali wardrobe inspo, Kriti's got your back. Get ready to turn heads and own the room – Kriti style!