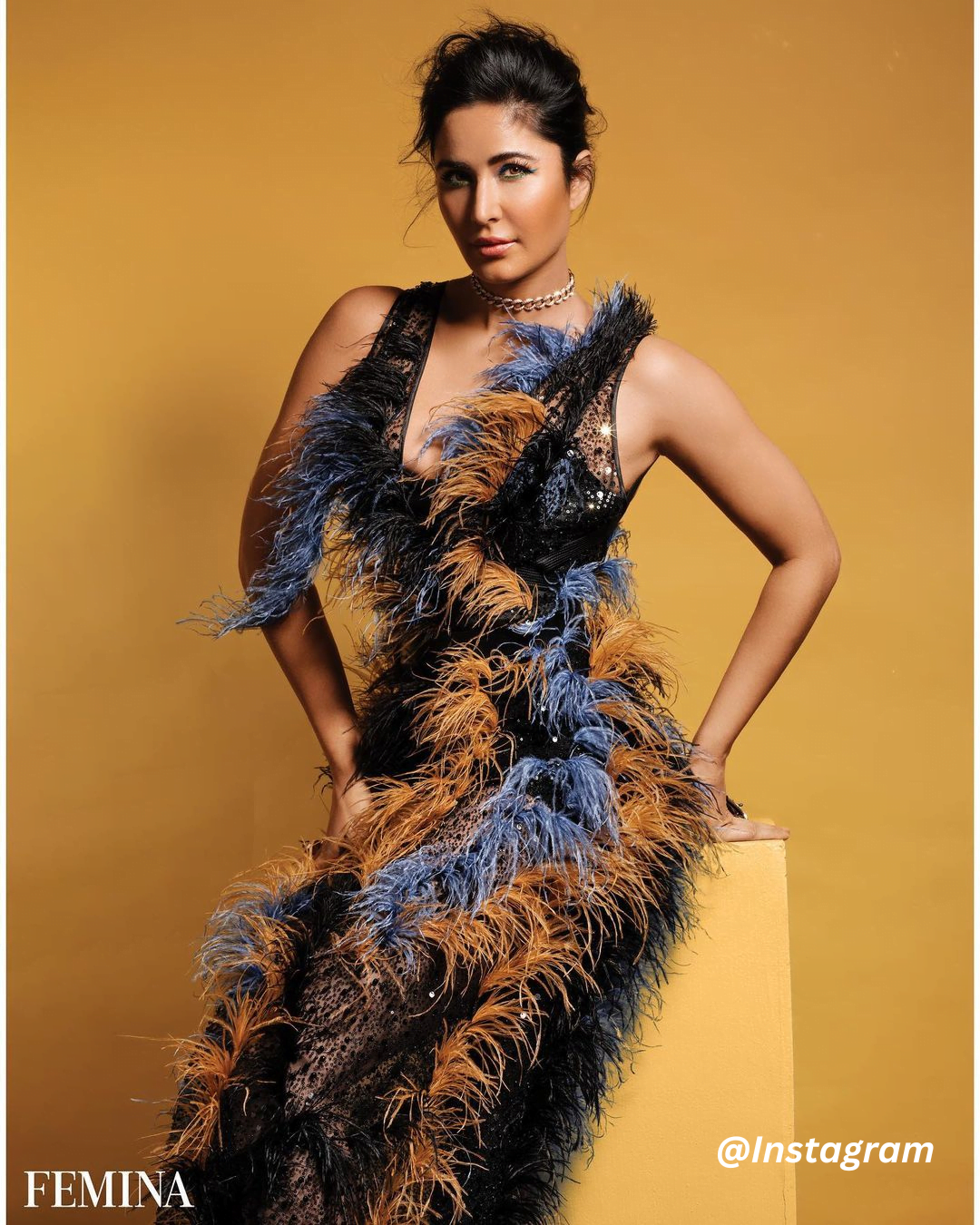 Yo, makeup mavens! 🌟 Get ready to dive into the glamorous world of eye-poppin' makeup, Katrina Kaif style. We're about to spill the beans on how to slay those eye-catching looks that'll have you turning heads everywhere you go. 💃
Step 1: Prepping Your Canvas 🎨
First things first, fam. Cleanse and moisturize those eyelids 'cause we're about to create some magic. A fresh canvas is the secret sauce for epic eye makeup that lasts all day and night. ✨
Step 2: Prime Time! 🔥
Time to get primed and prepped. Grab your eye primer – it's your BFF in this makeup journey. Smear it on those lids to prevent creases and make your eyeshadow colors pop like never before. 🚀
Step 3: Go Smokey for Drama! 💨
We've all seen Katrina rock those smokey eyes like a boss, right? Well, now it's your turn. Grab a dark matte eyeshadow, and let's start smokin'! Blend it from the outer to the inner corners for some serious drama. 🔥
Step 4: Get Colorful! 🌈
Here's where the fun begins. Pick some vibrant eyeshadow shades that match your vibe and eye color. Blue eyes? Try some bronze, copper, or teal shades – they'll make 'em pop like fireworks on the Fourth of July! 🎆
Step 5: Blend Like You Mean It! 🎨
Blend, blend, blend, squad! The key to a killer eyeshadow look is the blend game. Use a clean brush to merge those shades seamlessly and create that Insta-worthy gradient. #BlendGoals 💁‍♀️
Step 6: Eyeliner On Fleek! 🖊️
Katrina knows that the perfect eyeliner is the icing on the cake. Get yourself some gel or liquid liner and wing it like you mean it. Sharp and precise – that's the vibe. 💅
Step 7: Lash It Up! 👁️
Mascara time, peeps! Coat those upper and lower lashes to make 'em pop like you're in a mascara commercial. Bat those lashes like you're flirtin' with your crush. 😉😉
Step 8: Falsies, Anyone? (Optional) 😍
Feelin' extra glam? Pop on some false lashes for that wow factor. Instant drama and intensity – you'll feel like a Bollywood superstar. 🌟
Final Touches! ✨
Inner Corner Highlight: Add a touch of highlighter or a light eyeshadow in the inner corners of your eyes to make 'em look bigger and brighter.
Brow Game: Don't forget those brows, fam. Define 'em with a brow pencil or powder for that polished finish.
So, there you have it – the secret recipe to rockin' that Katrina Kaif-inspired eye makeup look. Get ready to slay the game and turn heads wherever you strut your stuff. 🙌
FAQs (Frequently Asked Fabulousness)
Can I rock these looks every day? You sure can! Just tone down the drama by using lighter shades for an everyday slay.
What eyeshadow shades are lit for brown eyes? Brown-eyed babes, go for warm tones like bronze and gold. You'll be unstoppable!
How do I avoid eyeshadow fallout? Tap off excess product from your brush and do your eye makeup before your face makeup for easy cleanup.
What makeup brands does Katrina Kaif dig? Katrina's all about quality, so opt for top makeup brands for that superstar look.
Can I mix and match eyeshadow colors? Totally! Mix it up and have fun. Just remember to blend like a boss for that flawless finish. 🎉🎨
Now, go slay those eye makeup looks, and remember – you're fabulous! 💋✨
Also Read: Newly Launched: Kay Beauty's Eye-Catching Wonders for Ultimate Glam!