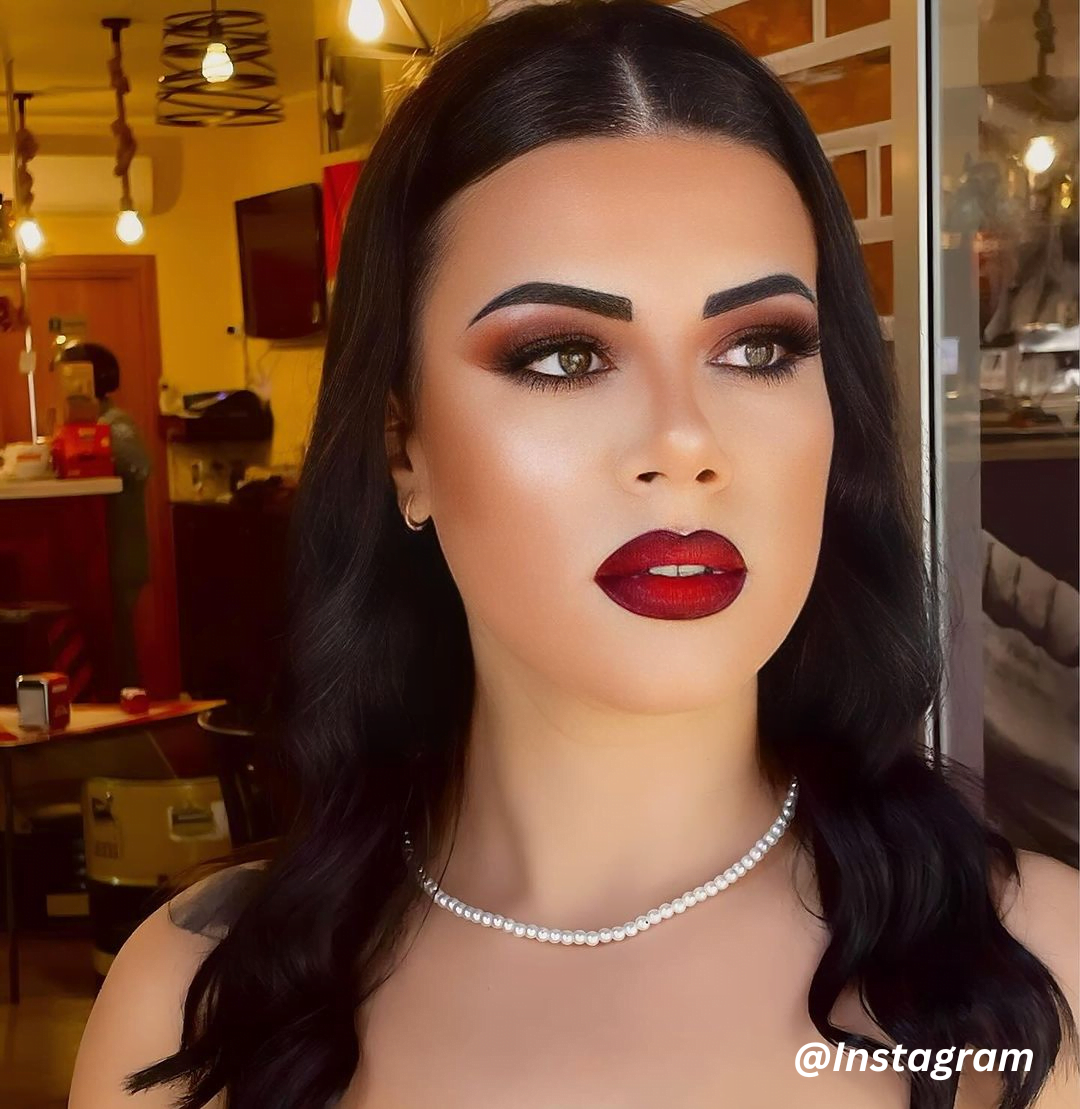 Alright, peeps, gather around! We're about to spill the tea on the coolest makeup trend of 2023 – Cherry Cola Lips. 🍒🥤 Get ready for a wild ride through the world of fabulous lip trends that are as fun as they are fierce!
What's the Deal with Cherry Cola Lips?
So, Cherry Cola Lips are like, the bomb-dot-com of makeup trends. You know that deep, sultry red color you find in a can of Cherry Cola? Well, we're slapping that vibe on our lips! It's like wearing your favorite soda, but on your face – talk about refreshing!
Ready, Set, Slay!
Before you dive into this lip adventure, you gotta get your pout prepped and ready. Think of it as the warm-up before a lip marathon. Grab a lip scrub and give your smackers a good exfoliation to make them as smooth as butter.
Now, here's the secret sauce: lip liner! Find a deep, sassy shade of red (burgundy, mahogany, you name it). This liner is your lip's BFF. It'll keep your lipstick in check and make sure you're ready to slay all day. Outline your lips like it's a coloring book, and then fill 'em in.
Time for the main event! Swipe on that red lipstick – the redder, the better. You can also level up your game by adding a dash of brown in the center. Blend it like you're an artist, creating that oh-so-delicious gradient effect. 🎨
Let Your Style Shine
The awesome thing about Cherry Cola Lips is that it's like a chameleon – it can adapt to any vibe. Here are some inspo ideas to get your creative juices flowing:
1. Old-School Elegance
Think Audrey Hepburn vibes – classy, timeless. Pair your Cherry Cola Lips with winged eyeliner and a hint of blush. You'll be turning heads at that fancy dinner faster than you can say "glam."
2. Edgy AF
Ready to rock the night? Go for bold eye makeup – smoky eyes, shimmer, the whole shebang. Your Cherry Cola Lips are your ticket to the coolest party in town. 🎉
3. Boho Babe
Feeling those chill vibes? Keep it simple with minimal eye makeup, some bronzer, and let those lips do the talking. Perfect for a day at a festival or a breezy picnic with your pals.
Cherry Cola Lips: Unleash Your Inner Superstar
Cherry Cola Lips isn't just makeup; it's a confidence boost in a tube. It's like shouting, "I'm here, and I'm absolutely awesome!" So, whether you're stepping into the spotlight at a special event or just wanna slay the day – Cherry Cola Lips has got your back.
Don't wait, honey! Give it a whirl and become the Cherry Cola Queen you were meant to be. With these sassy, sultry, and ultra-cool lips, you'll be turning heads and making memories. Cheers to Cherry Cola Lips – the lip trend we can't get enough of! 🎉💄
Also Read: Ombre Lips: Lip-Smacking Guide to Celeb-Worthy Style!