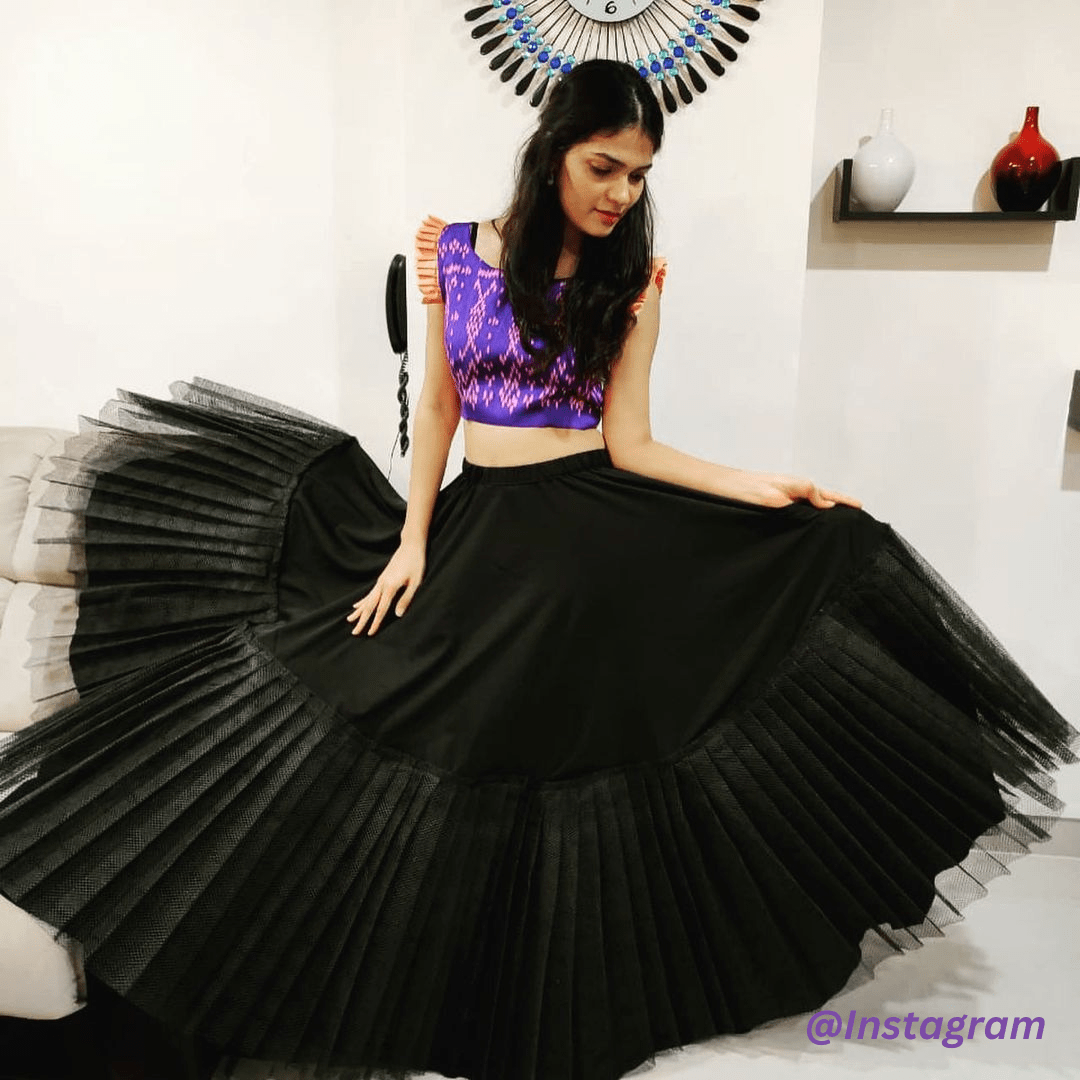 Hey there, fashionista! We're about to embark on a fashion adventure that'll have you strutting your stuff in style. Say hello to the world of cancan skirts – those flirty, twirl-worthy wonders that can transform any day into a fabulous fashion show. Get ready to dive into this guide and discover everything you need to know about choosing the perfect cancan skirt and ruling the runway of life!
Can-Can Skirts Unveiled
First things first, what's the deal with cancan skirts? Well, these babies are like a dance party in fabric form! Originally popping up in 19th-century French cancan dances, they've evolved into a fashion must-have. Picture this: layers upon layers of ruffles that scream fun and sassiness!
Let's Talk Styles
The Classic Charmer: Traditional cancan skirts are all about drama. They flaunt those ruffles with pride, often with some lacy pizzazz. Ideal for making a stunning entrance at special occasions.
Mini Marvel: Want to keep it flirty and fun? Go for a mini cancan skirt. Short and sassy, it's ideal for casual hangouts and parties.
High-Low Hottie: Blend the best of both worlds with a high-low cancan skirt. Short in the front, long in the back – it's like having a fashion surprise!
Floral Fancy: If you're into romance and whimsy, a floral cancan skirt is the way to go. Those delicate blooms add timeless beauty to your look.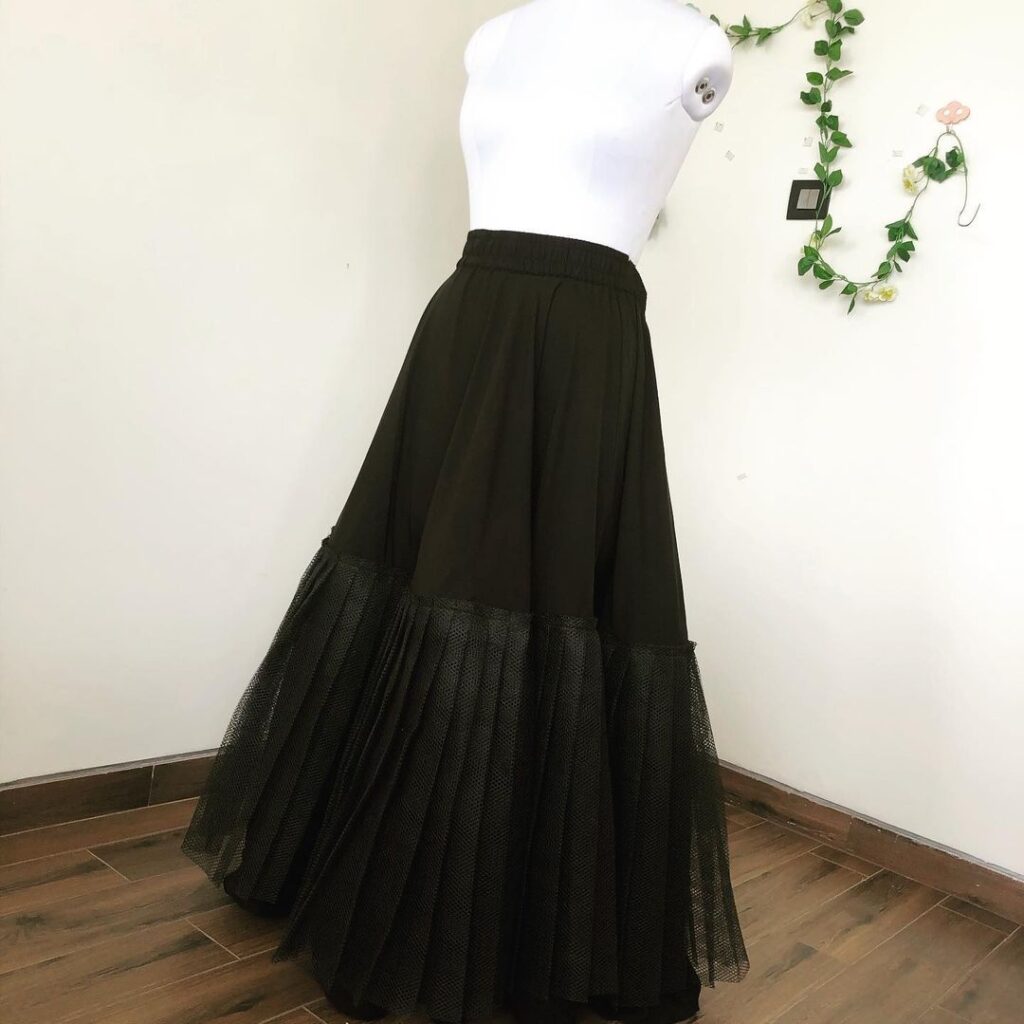 Length Matters, Baby!
Length isn't just a numbers game; it's all about the vibe you're aiming for. Here's the lowdown:
Body Magic: Different lengths suit different bodies. Midi cancan skirts elongate your legs, while maxi cancan skirts bring flowy elegance to the table.
Party Perfect: Consider the occasion. Shorter lengths are the life of the party, while longer ones shine at formal gatherings.
Your Style, Your Rules: Your personal style matters. Love a classic look? Go long. Feeling playful? Short it is!
Fabric Fandango
Now, let's talk fabrics because what your cancan skirt is made of can make or break your day:
Tulle Talk: Tulle is a lightweight champ, adding volume without the extra weight. Perfect for twirling around on the dance floor!
Chiffon Chic: Chiffon cancan skirts bring out your inner dreamer. They drape like a dream, perfect for romantic occasions.
Satin Shine: Satin cancan skirts? Oh-so-luxurious. They scream elegance and are your ticket to formal glam.
Cotton Comfort: If comfort is your game, choose cotton cancan skirts. They're easy-breezy and perfect for everyday wear.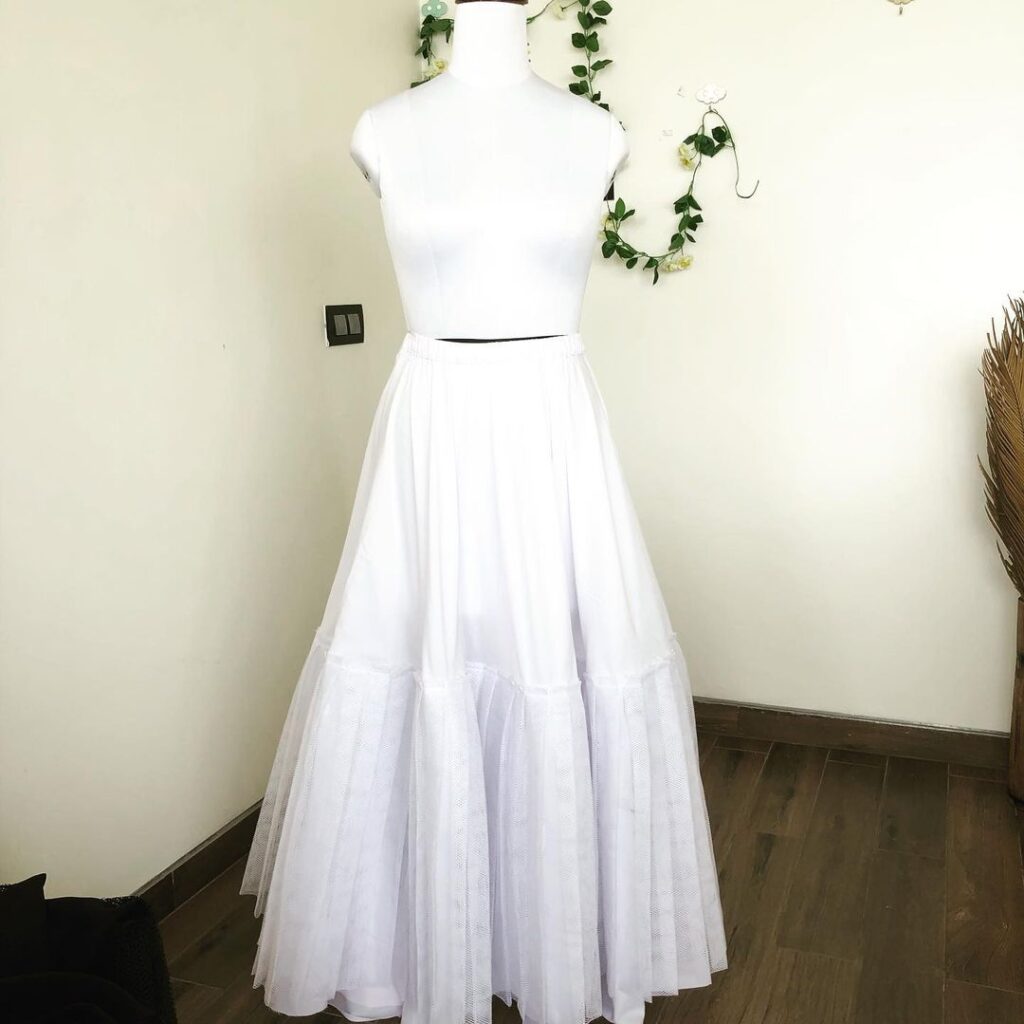 Colors and Patterns, Oh My!
Now, here's where you get to show off your personality with color and pattern choices:
Solid Statements: Classic solid colors like black, red, or navy are timeless. Mix and match to your heart's content!
Pattern Play: Feeling bold? Opt for cancan skirts with polka dots, stripes, or geometric patterns – it's a visual feast!
Pastel Princess: Soft pastels are perfect for a sweet, feminine look. Think spring and summer vibes!
Slay the Styling Game
You've got your cancan skirt – now what? Let's talk about putting together an ensemble that'll turn heads:
Crop it Up: High-waisted cancan skirts love crop tops. It's a fashion match made in heaven.
Blouse Brilliance: For a dash of formality, tuck in a blouse and add a statement belt to show off your waist.
Footwear Frenzy: Sneakers, heels, or anything in between – pick your footwear vibe based on the occasion.
Accessorize Like a Pro: Don't forget to bling it up! Statement necklaces, earrings, and belts can elevate your cancan skirt game.
In a Nutshell
Choosing the perfect cancan skirt is all about expressing yourself, one twirl at a time. Dive into the styles, lengths, fabrics, colors, and patterns that resonate with your unique style. Remember, your cancan skirt isn't just clothing; it's a statement piece that tells the world who you are.
Also Read: 10 Cool Ways to Rock Your Pleated Skirt!