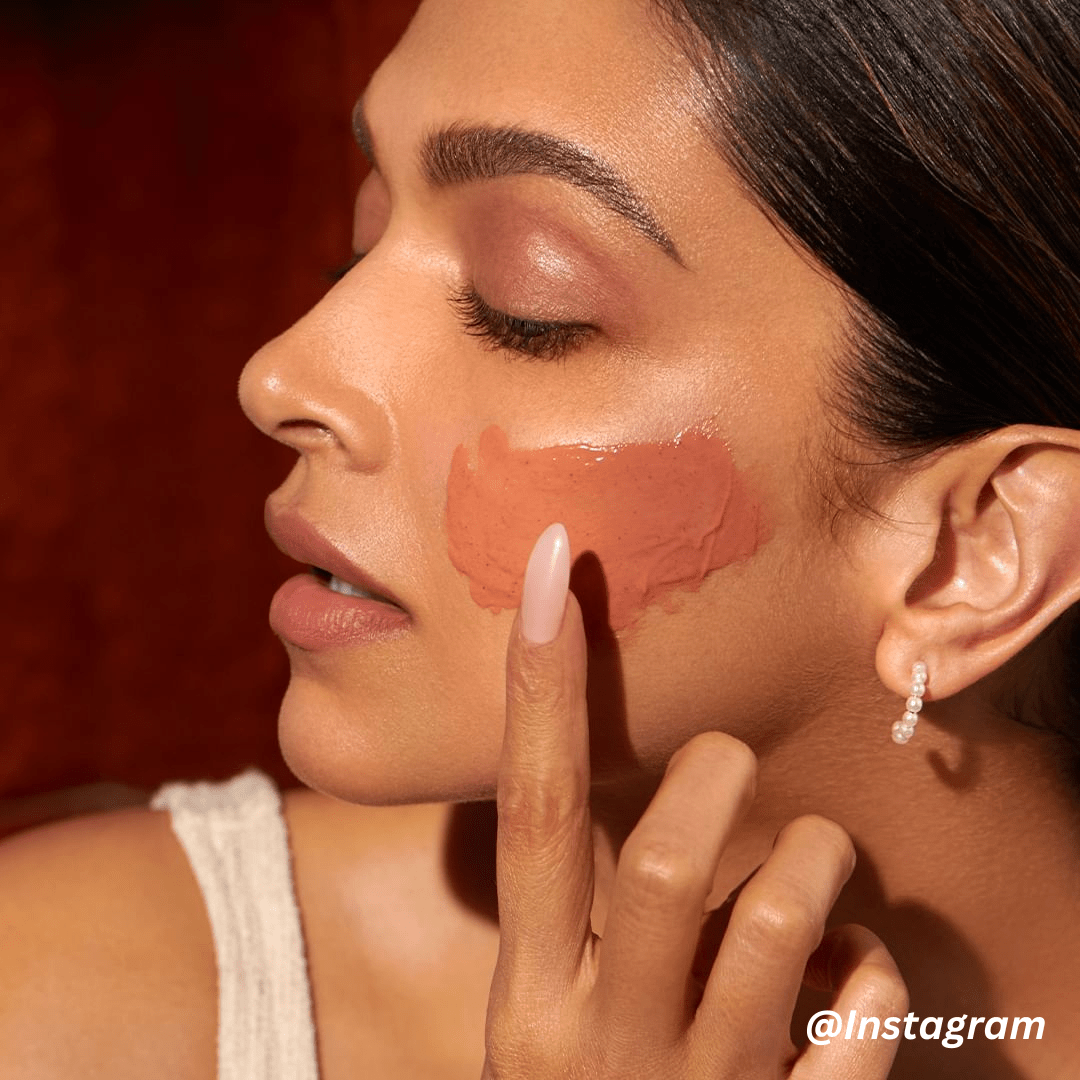 Hey there, skincare enthusiasts! We've got some seriously exciting news that's going to make your skin do a happy dance. Imagine a clay mask that's like a spa day for your face, and it's called Manjishtha Mud. Yeah, you heard that right! 82°E is dropping this game-changer, and trust us, your skin is gonna thank you.
What's the Buzz About Manjishtha Mud?
Alright, let's dive into the good stuff. Manjishtha might sound like a fancy word, but it's basically a super cool herb that's been a secret weapon in skincare for ages. It's like a natural detox guru for your skin, kicking impurities to the curb and giving you that lit-from-within glow.
But wait, there's more! The gang's all here because we've got Bioflavonoids joining the party. These are like the sidekicks to Manjishtha, and they're all about boosting collagen (that stuff that keeps your skin bouncy and fresh) and protecting your face from those pesky environmental bad vibes.
Let's Talk Manjishtha Mud Magic
Sayonara, Grime and Gunk!
Time to say bye-bye to clogged pores and those not-so-cute blackheads. Manjishtha Mud is like a mini-vacay for your face, swooping in to clear out all the dirt and oil that's been chilling in your pores. As the mask dries, it takes all that gunk with it, leaving you with skin that feels as clean as a whistle.
Hello, Radiance!
You know that dreamy, dewy skin you see on Instagram? Well, that's about to be your reality. Manjishtha Mud has this magical way of fading dark spots and uneven skin tone, giving you that 'I woke up like this' glow. If you want skin that's as bright as your future, you're in for a treat!
Balance is Key
We get it, finding the right skincare balance is like trying to pick the perfect emoji for a text. But guess what? Manjishtha Mud gets it too. It's not just about cleansing and brightening – it's also about keeping your skin happy and balanced. So say goodbye to feeling like an oily fry-up or a desert, and hello to skin that's all smiles.
The Lowdown on Using Manjishtha Mud
Using this goodness-packed clay mask is easier than swiping right on your crush (and way more satisfying):
Prep Squad: Start with a clean face – no dirt allowed!
Smooth Operator: Grab a spatula and slather that Manjishtha Mud all over your face and neck (avoid your eyes, okay?).
Chillax Time: Kick back and relax for around 10-15 minutes. Netflix and mask, anyone?
Rinse and Shine: Wash off the mask with lukewarm water, giving your skin a mini massage while you're at it.
Final Touch: Pat your face dry and finish off with your fave moisturizer. You're good to glow!
Embrace the Glow-Up with Manjishtha Mud
Let's be real – skincare isn't just about looking good. It's about feeling good, too. And that's where Manjishtha Mud comes in. It's not just a mask; it's your ticket to a skin-loving journey. Whether you're battling breakouts, dullness, or just wanna treat yourself, this mask is the answer.
The Grand Finale
Alright, fam, it's time to get your glow on. Manjishtha Mud is the real deal – a blend of ancient secrets and modern awesomeness. It's got the power to cleanse, brighten, and make your skin sing with happiness. So why wait? Your skin's ready for this adventure. Are you?
Also Read: Catch the Glow with Deepika's 82°E Skincare Magic!