Hey there, gorgeous! Are you ready to dive into the fabulous world of hair care? We've got the lowdown on a hair product that's about to make your locks pop like never before. Say hello to the OGX Argan Oil Conditioner – the key to unlocking your hair's true potential and having your mane slay the day!
What Makes OGX Argan Oil Conditioner So Darn Awesome?
Let's spill the tea on what makes this conditioner the ultimate hair game-changer:
1. Liquid Gold Magic: Imagine a bottle of pure magic. That's OGX Argan Oil Conditioner for you! It's loaded with Moroccan argan oil, known as "liquid gold" for a reason. This liquid superstar is packed with vitamins, antioxidants, and the good kind of fatty stuff. It's akin to treating your hair to a day at the spa.
2. Strength Boost: OGX doesn't stop there. They've thrown in silk proteins to strengthen your hair. No more hair breakage drama, just strong, sassy locks!
3. Hydration Overload: Dry hair, be gone! This conditioner gives your hair a big, juicy gulp of hydration. Your hair will drink it up and reward you with soft, touchable awesomeness.
4. The Scent-sational Experience: Oh, did we mention the scent? This conditioner doesn't just make your hair look good; it makes it smell divine! It's like a tropical vacation for your nose.
How to Work the OGX Magic
You're just a few steps away from epic hair vibes. Here's your cheat code:
Step 1: Clean Slate – Start with a sulfate-free shampoo to get rid of the gunk in your hair. Think of it as a fresh canvas for your hair masterpiece.
Step 2: OGX Goodness – Grab that OGX Argan Oil Conditioner and go wild! Slather it on your hair, especially those ends that need extra love. Leave it in for 3-5 minutes. It's like a mini spa day for your hair.
Step 3: Rinse Like a Pro – Wash it out like a pro. Use lukewarm water and make sure there's no conditioner left behind.
Step 4: Work It, Girl (or Guy) – Style your hair however you want. It's your canvas, and it's going to look amazing.
The Perks of Going OGX
Using OGX Argan Oil Conditioner is like upgrading your hair to VIP status. Here's why:
1. Frizz-Busting Magic: Poof! Say goodbye to frizz drama. This conditioner is like a peace treaty for your hair, making it smooth and manageable.
2. Shine Like a Star: Your hair is about to outshine everything else. Thanks to the argan oil, you'll have hair that's so shiny, it's basically a disco ball.
3. Hair Fortress: The silk proteins in OGX's formula act like a bodyguard for your hair, protecting it from breakage and damage.
4. Hair Hug: This conditioner doesn't just sit on top of your hair. It dives deep, giving your hair the love and nourishment it craves.
5. Smellin' Good: Oh, and let's not forget that heavenly scent. Your hair is going to smell so good; you'll want to sniff it all day.
Real-Life Raves
Don't just take our word for it; check out what these real peeps have to say about OGX Argan Oil Conditioner:
Jennifer M.: "My hair went from meh to wow! Thanks to OGX, I'm rocking hair that's soft, healthy, and ready to conquer the world."
David R.: "Even us guys can't resist the OGX magic. My hair is smoother and shinier, and I'm loving it!"
Sophia L.: "Lightweight and effective – that's OGX for you. It's become my go-to, and my hair thanks me for it!"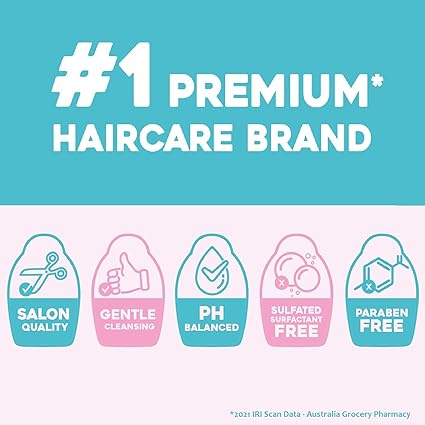 In a Nutshell: Epic Hair Awaits
Get ready to unleash your hair's inner diva with OGX Argan Oil Conditioner. This little miracle worker, packed with argan oil, silk proteins, and some serious scent appeal, is about to become your hair's new BFF. Say goodbye to dull hair days and hello to fabulous locks that turn heads wherever you go.
So, if you're itching to level up your hair game, it's time to give OGX Argan Oil Conditioner a spin. Your hair will thank you with a confidence boost like no other.
Also Read: L'Oreal Shampoo: Your Hair's BFF for Ultimate Slayage!