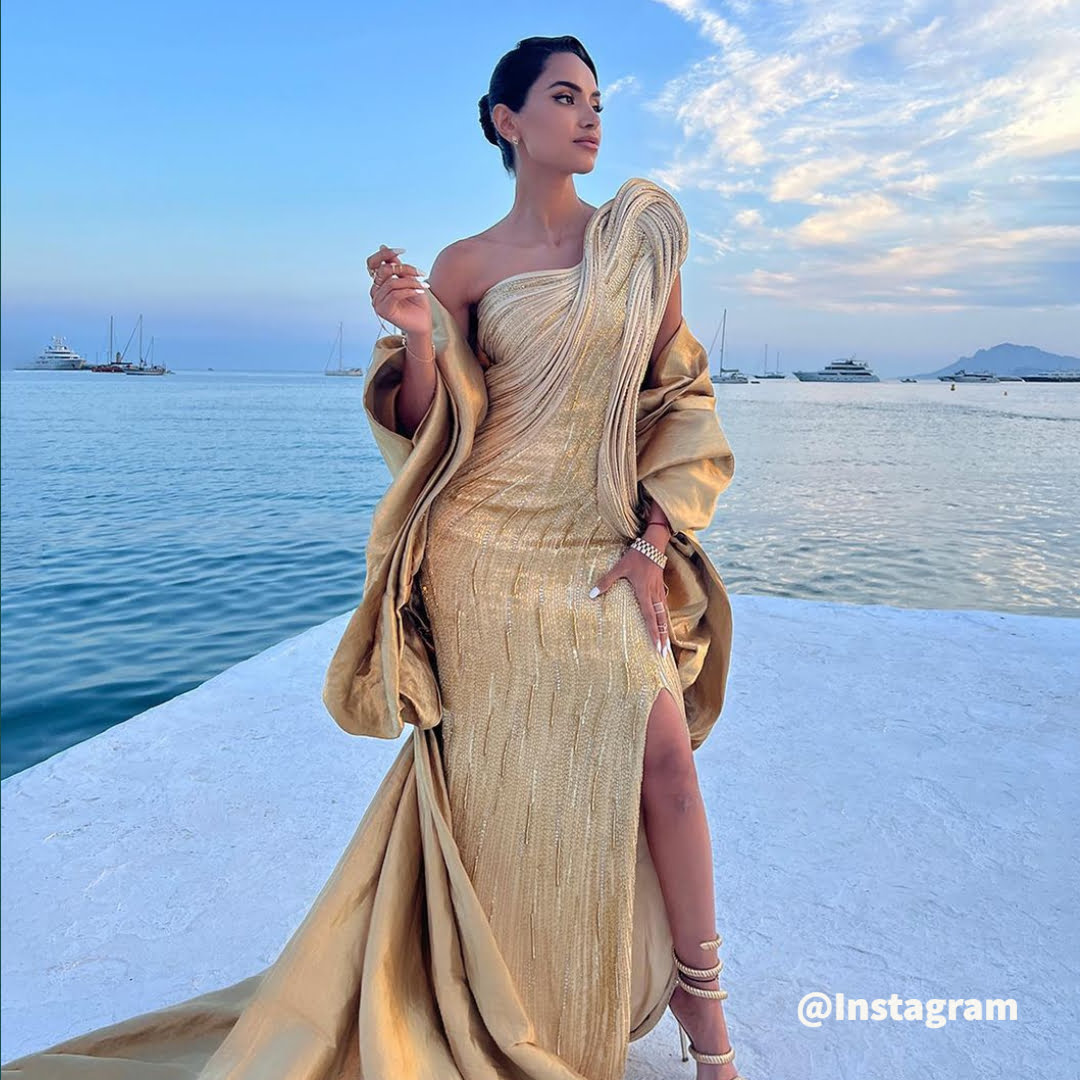 Are you a fashion enthusiast with an eye for extraordinary designs? If yes, then Gaurav Gupta's creations are bound to captivate your imagination! This talented Indian fashion designer has taken the world by storm with his innovative and awe-inspiring designs. Get ready to embark on a magical journey through the mesmerizing details in Gaurav Gupta's designs!
🌟 Futuristic Silhouettes: Gaurav Gupta's designs defy conventions and transport you to the future with their unique silhouettes. From sculpted gowns to avant-garde jumpsuits, his pieces are a delightful blend of modernity and tradition.
🌟 Architectural Marvels: Did you know that Gaurav Gupta's background in architecture shines through in his creations? His pieces often feature architectural marvels like cascading ruffles, structural drapes, and gravity-defying pleats that add a touch of drama to every outfit.
🌟 Dazzling Embellishments: Prepare to be bedazzled! Gupta's designs are embellished with intricate handwork, sequins, and crystals that sparkle like stars in the night sky. Every single creation is an exquisite masterpiece that commands attention.
🌟 Experimental Fabrics: Who says fashion has to be limited to conventional fabrics? Not Gaurav Gupta! He fearlessly experiments with unconventional materials, transforming them into fashion masterpieces. You might find yourself in awe of garments made from unconventional materials like metal or 3D-printed textiles.
🌟 Playful Colors: Life is too short to wear boring colors! Gaurav Gupta's designs embrace a vibrant color palette, ranging from bold and bright hues to dreamy pastels. Whether you want to stand out in a crowd or create an ethereal aura, his designs have got you covered.
🌟 Bridal Couture Extravaganza: For brides-to-be who want to feel like royalty on their special day, Gaurav Gupta's bridal couture is a dream come true. The ethereal designs, intricate embroidery, and modern yet timeless bridal wear will leave you breathless.
So, if you're ready to unleash your inner fashionista and dive into a world of extraordinary designs, Gaurav Gupta is your ultimate style guru. His designs are a celebration of individuality, creativity, and the magical fusion of art and fashion. Whether you're a teenager with a passion for fashion or someone who appreciates the avant-garde, Gaurav Gupta's designs will leave you enchanted!