Hey there, party animals! 🎉 If you're on the hunt for some next-level outfit inspo to slay at a wedding cocktail party, you're in for a treat! We're diving headfirst into the world of glitz, glam, and Tamannaah Bhatia vibes. Get ready to turn heads, peeps!
Falguni Shane Peacock India: Where the Magic Happens
Okay, first things first – ever heard of Falguni Shane Peacock India? If not, you're missing out on some major fashion fireworks. These guys are like the Beyoncé of the fashion world – they're always bringing the heat!
Meet Tamannaah Bhatia: The Ultimate Style Guru
Now, picture this: a dazzling actress who effortlessly slays the style game. Yep, that's Tamannaah Bhatia for you! She's basically the superhero of fashion, and her outfits are our kryptonite.
The Star of the Show: The Saree Gown with a Jaw-Dropping Slit
Hold onto your hats, peeps, 'cause we're about to spill the tea on one outfit that's straight-up epic – the embellished saree gown with a crazy cool slit!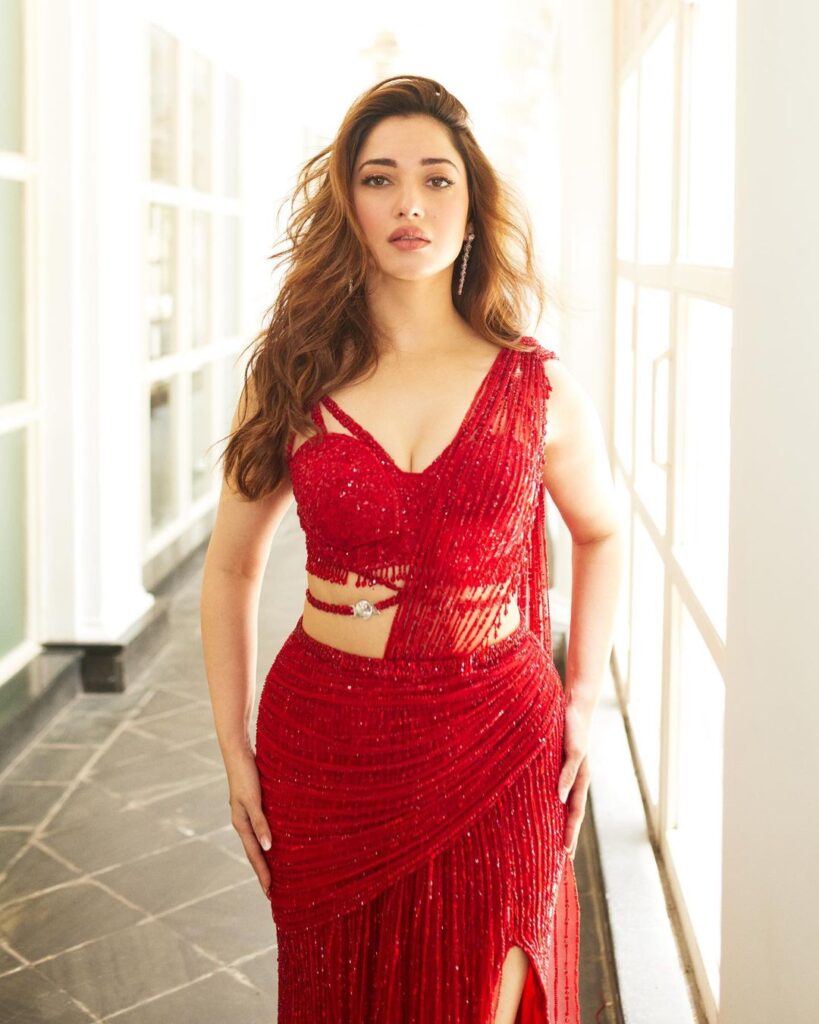 Bling It On: The Embellishments
This gown isn't just any gown; it's like a sparkling treasure chest! Imagine shimmering gems and beads, all catching the light and making you look like a walking disco ball (in a good way, of course). 💃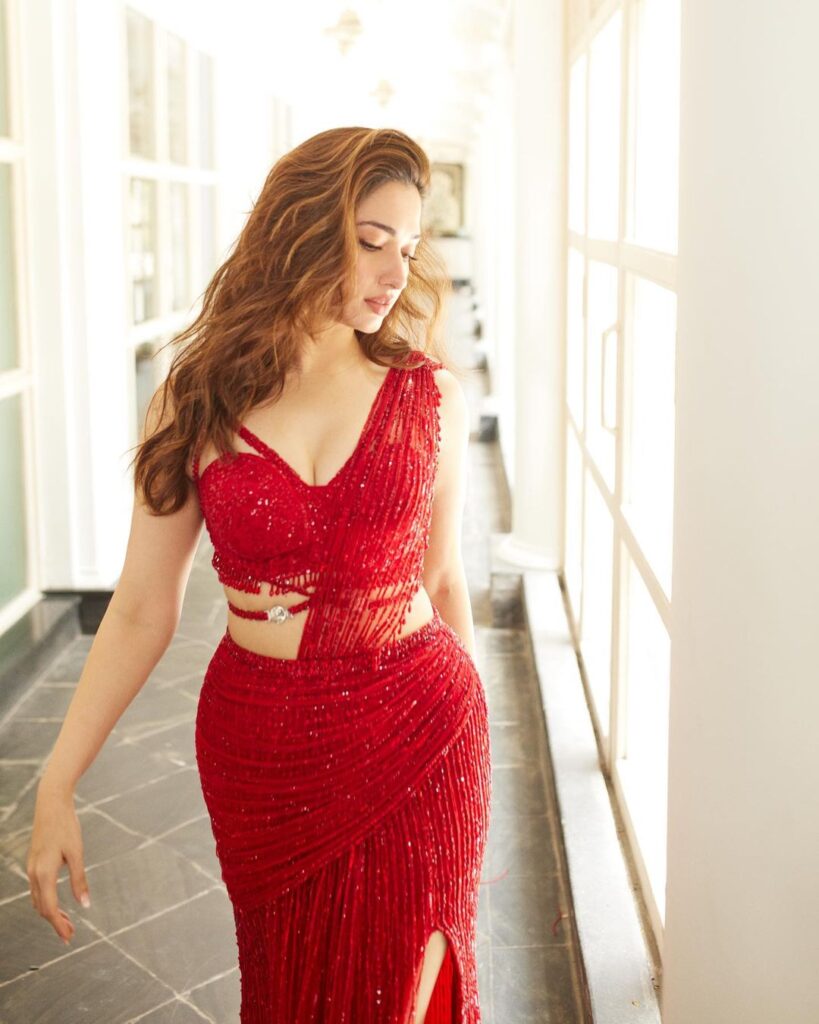 The Leggy Diva: That Daring Slit
Now, let's talk about the showstopper – the daring slit that's like a secret weapon. It's not just there to look fancy; it's there to make you strut your stuff and own the dance floor. 💃✨
Double Trouble: Bride or Guest, You're the Bomb
Here's the kicker: you can rock this stunner whether you're the bride or a superstar wedding guest!
Bride Goals
If you're the bride, this gown is like your fashion fairy godmother. It's got that perfect blend of traditional vibes and modern chic. You'll be a vision of elegance as you sashay down the aisle!
Guest List Glam
Now, if you're a guest at someone else's wedding, don't sweat it. This gown is like your secret weapon to steal the spotlight without upstaging the bride. You'll be the life of the party!
In a Nutshell
When it comes to dressing up for a wedding cocktail party, Tamannaah Bhatia is our go-to guru. This embellished saree gown from Falguni Shane Peacock India is like the holy grail of party outfits. It's versatile, dazzling, and just plain epic.
So, whether you're saying "I do" or just dancing the night away, trust us – this outfit will make you feel like a million bucks. With Tamannaah as your style icon and Falguni Shane Peacock India as your fashion fairy godmother, you're in for a legendary night of fashion and fun!
Also Read: Cracking the Code of Tamannaah Bhatia's "Kaavaalaa" Song Look